'I'm Really Proud Of My World': 11-Year-Old Melrose Girl Among Mass. Residents Who Attended D.C. Women's March
02:04
Play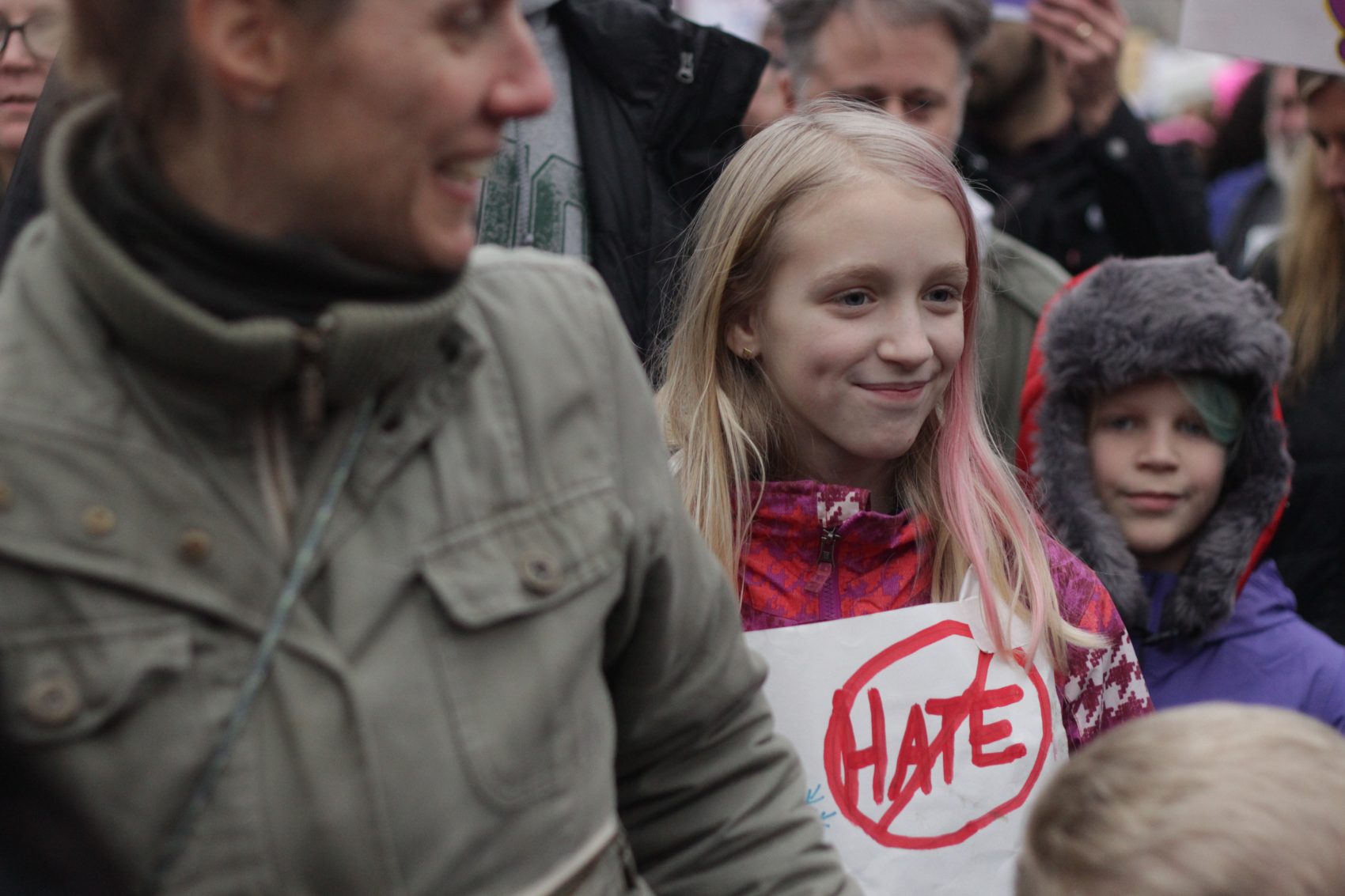 This article is more than 3 years old.
Many Massachusetts residents decided to head down to Washington, D.C. Saturday to make their voices heard at the Women's March on Washington. Among the crowd were children from the Bay State.
Amid the sea of pink hats, puppets, signs, Trump masks and a quilt made out of women's underwear were a few young people including 11-year-old Eleanor Bach. Bach arrived in the morning to march and made it down to the White House with her family as the sun went down.
The Bach family packed up and left Melrose after school on Friday. Eleanor is a fifth grader at Roosevelt Elementary. The drive took nine hours.
"We left right after school at about 3 o'clock," she said. "Everyone was like, 'Oh my gosh, Ella's going to protest!'"
At the first protest of her life, she was wearing a bright-green sign that said, "Love, not hate, makes America great," and had a pink streak in her hair.
By four o'clock, Bach's siblings were exhausted; they staggered by the Washington Monument and didn't feel like answering questions — though her younger brother, Wyatt, did make an effort.
But Eleanor Bach was still going, thrilled by the size of the crowd and inspired by the people who came out. She wishes for a future with equal rights and justice for everyone. And she said she doesn't blame people her parents' age for the problems she sees in her country. At least not all of them.
"There are some that, in my opinion, could have done a little better," Bach said. "I just feel like I'm really proud of my world. But right now it's a little bit broken, and we kind of need to fix it."
Eleanor Bach said she didn't know what the march would change anything. But, she said, she's hopeful.
This segment aired on January 22, 2017.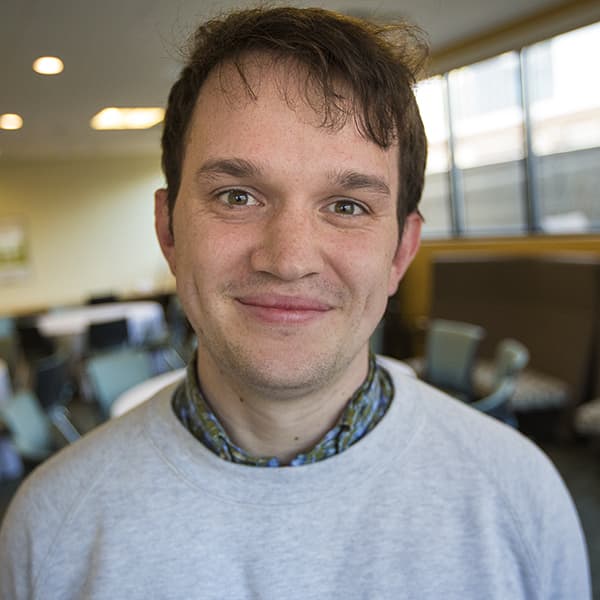 Max Larkin Reporter, Edify
Max Larkin is a multimedia reporter for Edify, WBUR's education vertical.