Halfway Through First Term, Gov. Baker To Deliver Annual State Of The State Address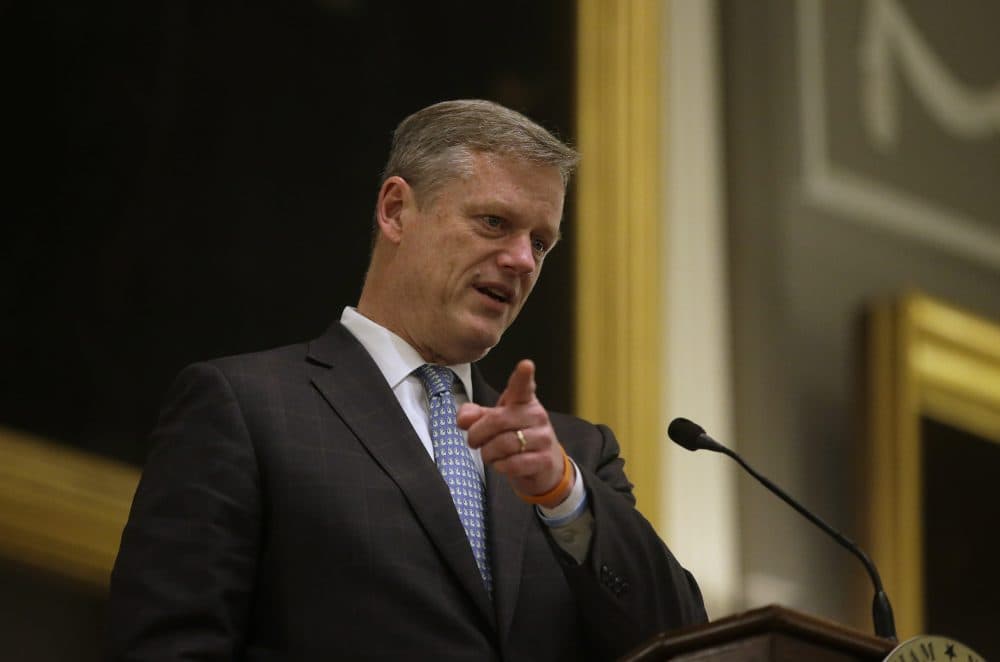 This article is more than 4 years old.
Halfway through his first term in office, Gov. Charlie Baker on Tuesday night will deliver the annual State of the Commonwealth address.
The governor says he intends to highlight accomplishments reached with the Legislature and local governments over the past year.
"You'll hear us talk about how much we've appreciated the collaborative approach to decision making we've been able to develop with folks on both sides of the aisle," Baker said, adding that he also intends to boast about the virtues of Bay Staters, and offer some thoughts about projects he hopes to work with the Legislature on moving forward.
The governor has already said he will propose a $91 million increase in education aid, as well as $40 million extra in unrestricted local aid.
A recent WBUR poll found Baker enjoys broad bipartisan support, with 60 percent of Democrats and 65 percent of Republicans saying they have a favorable few of him. Most voters — 57 percent — also reported being satisfied with the state's economy.
However, Baker does face notable voter discontent on other issues, such as the cost of housing and health care. More than 60 percent of state voters reported being dissatisfied with those issues — 66 percent on health care costs and 61 percent on housing costs.
Tuesday's speech will be the governor's second State of the Commonwealth address. Last year, Baker touted his administration's efforts to get the MBTA's finances in order, fix the Health Connector, shorten wait times at the RMV and overhaul the troubled Department of Children and Families.
In his 2016 address the governor also called on lawmakers to lift the cap on public charter schools. The Legislature didn't act, and a ballot question to raise the cap was defeated in November.
Baker will deliver his speech from the State House. We'll have live coverage of the address online and on air beginning at 7 p.m.
With reporting by WBUR's Steve Brown