Why I'm Boycotting The Super Bowl: The NFL's Backward Attitude Toward Medical Pot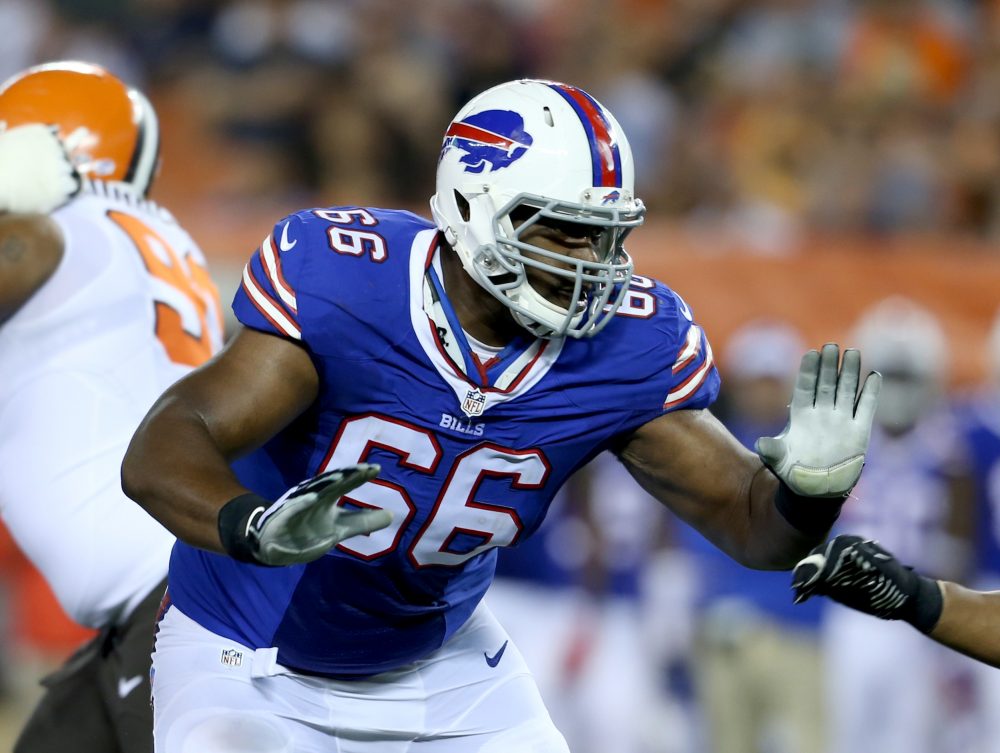 This article is more than 5 years old.
COMMENTARY
I will not watch the Patriots, I will not watch the Patriots, I will not watch the Patriots. I've been repeating this mantra and testing my resolve since November, but my gripe is not specifically with the team. It's the National Football League that I can no longer support.
Here I am, in Patriot Nation, hoping that the Pats will flaunt another Super Bowl win in NFL Commissioner Roger Goodell's face, but the league's indifference to the health of its players is infuriating me. How can I support a business that's uncompromising in its policies about pain relief while its employees develop devastating addictions?
In November, the NFL gave Buffalo Bills offensive tackle Seantrel Henderson a 10-game suspension for violating its drug policy after he tested positive for marijuana, a substance he said he uses to relieve pain.
I've been angry at the NFL before, particularly for its seemingly arbitrary ruling about Tom Brady's footballs, but I got over that after watching the first two games of the season. Henderson's suspension, however, was the final straw.
Henderson suffers from Crohn's disease, a chronic inflammatory condition of the gastrointestinal tract. Given that his condition was aggressive enough to require the removal of 30 inches of his colon, it's a safe bet that this disease causes him a lot of pain. His surgery caused him to lose almost 50 pounds, and he wore an ileostomy bag until his intestines were reattached in a second surgery.
Crohn's disease runs rampant in my family, both extended and immediate. Shortly after my son's diagnosis, when he was a senior in college, he spent two weeks in the hospital with a feeding tube up his nose. When he was finally able to return to school, he struggled to eat, often repeating a common complaint voiced by Crohn's patients: "It hurts when I eat."
Fortunately, he went to school in Maine, a state that doesn't hold the same backward views about medical marijuana as the NFL, and he was able to get the pain relief he so desperately needed. Smoking weed also stimulated his appetite, which helped him get strong again.
A 2013 reader poll by the New England Journal of Medicine revealed that 76 percent of physicians who responded voted in favor of the use of marijuana as a medicinal product. Yet marijuana still has a bad reputation, especially among people who haven't tried it. Because cannabis is classified as a Schedule I drug by the federal Drug Enforcement Administration, the Food and Drug Administration has not studied the botanical product enough to approve it as a medicine. Currently, 28 states have passed laws that allow and regulate the use of medical marijuana.
More than 60 percent of NFL players believe that allowing medical marijuana would decrease painkiller use in the league, according to an ESPN poll released in November. Even though NFL players are four times more likely to become addicted to painkillers than the general population, and weed is legal medicinally in 22 states with NFL teams, the substance remains on the league's list of forbidden drugs.
Essentially, Henderson received a 10-game suspension for trying to alleviate pain without opioids.
To be fair, this suspension was not Henderson's first and it's not clear if he has a medical marijuana prescription. The University of Miami suspended him three times for using marijuana. His recent suspension was his second this season.
But the player insists that his current use is not recreational and he never considered it until a doctor suggested it. He has said that doctors told him that marijuana is the No. 1 medicine to help him.
"You try to tell that to the league and it seems like they didn't care too much," he told the Buffalo News in October.
According to a 2011 study by the Washington University School of Medicine, more than half of retired NFL players had used narcotics during their careers, with more than 70 percent abusing painkillers. Maybe the NFL could reduce those numbers by allowing medical marijuana as an alternative.
I acknowledge that my abstention from watching the Super Bowl hurts no one but me. I'm just one data point in the much-talked-about declining ratings. Still, I'll never forget watching doctors try repeatedly to insert a feeding tube into my son's nose. I don't know what I'd do if someone tried to deprive him of this mostly harmless pain medication. But Roger Goodell would be smart to keep his distance from me.
Gail Spector is a freelance journalist, mother and sports fan. She blogs at gailspector.com and tweets @g_spector.