Gov. Baker Urges Changes To President Trump's Travel Ban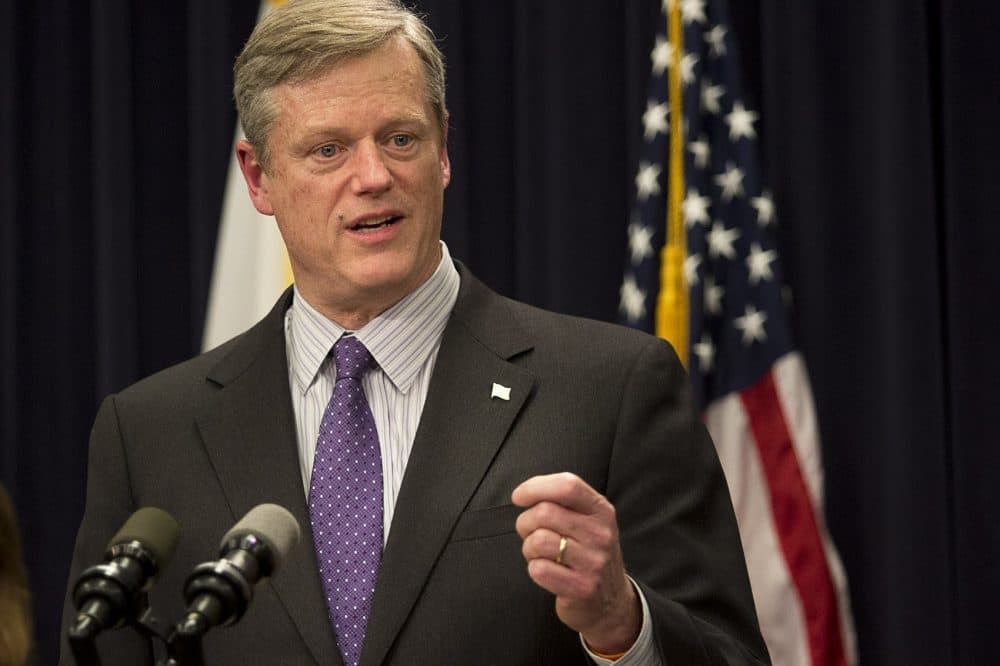 This article is more than 5 years old.
Massachusetts Gov. Charlie Baker is urging changes to President Donald Trump's travel ban.
In a six-page letter sent Friday to Homeland Security Secretary John Kelly, the Republican governor said Trump's executive order could put Massachusetts companies at a competitive disadvantage to companies in Europe and Asia.
Baker said there are about 60,000 foreign students in Massachusetts and that a cross-section of 10 hospitals reported more than 3,600 green card or visa holders among their employees -- most at academic medical centers.
Baker said the administration should reject blanket immigration bans from particular countries and consider the contributions students and professors from other countries make to higher education in America.
"President Trump stated in August of 2016 during an immigration policy address that newcomers to this country have 'greatly enriched' America," Baker wrote. "Massachusetts is clear proof of this and has long benefitted from the significant contributions that persons who come to the United States from other countries make to our economy and our communities."
Baker also said he was worried the 120-day ban on refugees "perpetuates the notion that all refugees are dangerous people and bad for our economy."
The letter follows a hearing in Boston federal court Friday, as a judge considers extending a temporary restraining order against Trump's executive order.
Earlier in the week, state Attorney General Maura Healey joined a lawsuit challenging Trump's order — a move the governor said he supported.
With reporting by The Associated Press and the WBUR Newsroom