10 Questions To Ask When Searching For The Best Prostate Cancer Care
This article is more than 5 years old.
Men diagnosed with prostate cancer face some difficult choices. Should they proceed with surgery or radiation, and if so, what kind? If they're low risk and the cancer is not likely to spread, do they have the patience for active surveillance? And in the midst of all these questions, there's this one: Which doctor or hospital delivers the best care?
The short answer is no one knows, at least not by any objective measure. But experts are beginning to agree about what matters for prostate cancer patients. We've collected some of those measures in the list below. They may help you assess the quality of a urologist or oncologist as you seek the best care.
Many doctors will tell you they don't have answers to these questions. Even those who do won't know if they are above or below a national average, because there is no such thing yet. But if you ask, you'll get a sense of how your doctor thinks about quality and about your desire to make an informed decision. And maybe you'll learn about what matters most to you.
Here's the list:
1. Is active surveillance an option for me?
There's a growing body of research that says men diagnosed as low-risk are better off if they monitor rather than treat their cancer, until it becomes aggressive. But not all doctors explain this option to low-risk patients, so you may need to ask.
2. What percentage of your low-risk patients are in active surveillance?
Some urologists say the answer should be higher than 50 percent, as more low-risk men are offered this option and more are willing to try it, but there is no agreement on an optimal number.
3. How do you help patients manage anxiety during treatment?
Managing anxiety is important because several studies show that patients whose anxiety spikes after a diagnosis are more likely to make rash decisions about treatment. Some doctors use tools similar to this distress thermometer.
4. What is your five-year survival rate?
Very few cancer centers post this information. Here's one sample from the Roswell Park Cancer Institute (RPCI) in Buffalo, New York:

The National Cancer Institute says 98.9 percent of all men diagnosed with prostate cancer live more than five years, although the percentage varies based on the stage, as reflected in the chart above. The Martini-Klinik in Hamburg, Germany, the largest prostate cancer treatment center in the world, posts similar 10-year survival rates. And the Cleveland Clinic publishes its five- and 10-year survival rates for low-, intermediate- and high-risk patients, by procedure. Here's the low-risk chart:

5. What is your rate of incontinence?
There are different ways to measure incontinence. Here's one from Beth Israel Deaconess Medical Center in Boston:

There is also this from the Martini-Klinik:

6. What percentage of your patients can continue to have sexual intercourse after surgery?
Memorial Sloan Kettering warns patients that many if not most will not recover full erectile function after surgery. But the Martini-Klinik in Germany says 92 percent of men under the age of 60 report they do have intercourse after surgery, as do 84 percent of men over the age of 70. In fact, they parse the clinic's results even more finely:

7. What percentage of patients report persistent diarrhea or bleeding two years after radiation?
There are no accepted rates, but the Prostate Cancer Foundation offers some guidance about what to expect.
8. What is your rate of complications from surgery or radiation?
Here you're asking about the need for blood transfusions, wound infections or life-threatening results outside the normal procedure.
9. How much time, on average, do your patients spend out of work?
This an important topic for many men. What's a reasonable average? I hear a wide range from urologists. Seems worth hearing from your doctor.
10. What is your cancer recurrence rate?
Again, I can't find any U.S. hospitals that post this information, but there's a list of overall estimates on this page from Stan Klein of the Boston Prostate Cancer Support Group. The Martini-Klinik says its 10-year recurrence rate is 13 percent for patients whose tumors had not spread at the time of treatment, and 35 percent for those that had. "Biochemical recurrence" is one of 11 measures a team of international experts recommends doctors collect. Here are all 11 and the article that explains how they were selected: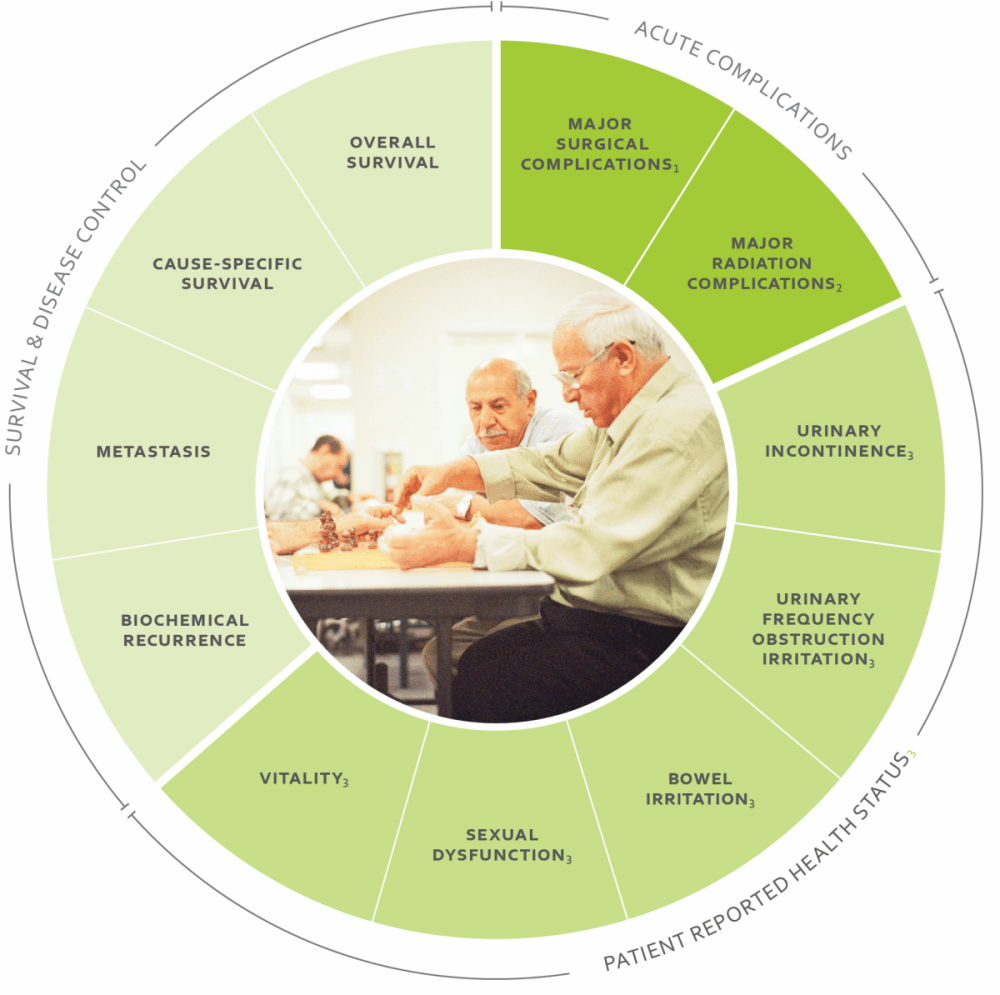 When doctors and hospitals share this data, it will be interesting to look for trade-offs. Do physicians with high survival rates have higher rates of incontinence or impotence? Some doctors say that may happen because surgeons who remove excess tissue are more likely to remove all cancer cells, and more likely to disturb critical urinary and erectile nerves.
Men reaching the age when a PSA test is recommended may want to ask their doctor about his or her cancer detection rate. But again, there's no optimal detection rate.
This list may seem daunting, especially while trying to absorb the news of a diagnosis. It might help to find a good online or in-person support group.
In the end, the most important factor when searching for the best care may be the connection you establish, or don't, with your doctor. But even if you think you have the best doctor and all the information you need, it never hurts to get a second opinion.