Carjack Killer Sampson Is Formally Sentenced To Death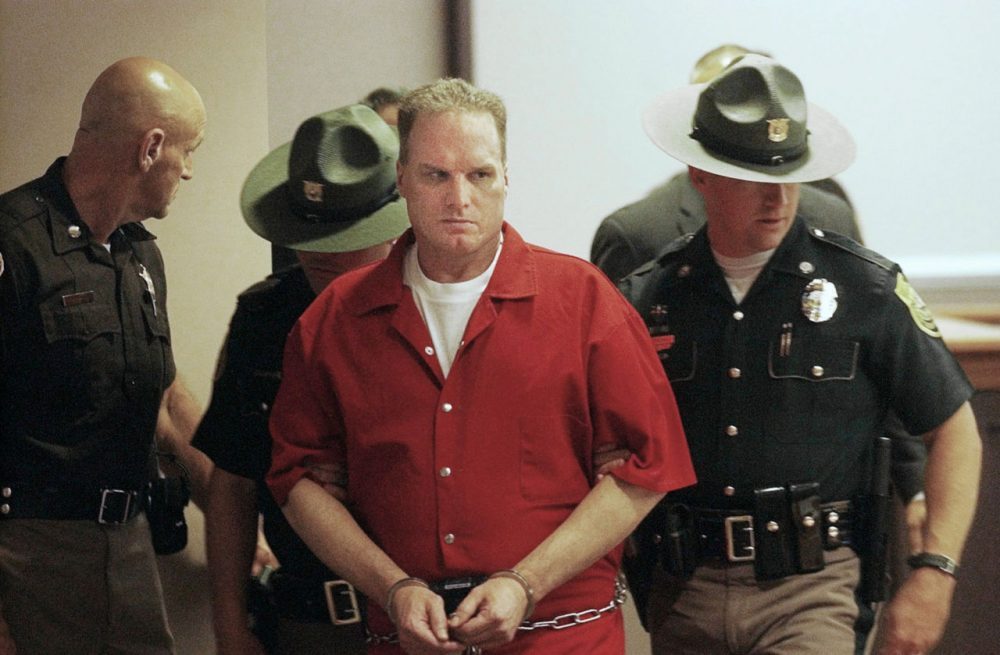 This article is more than 3 years old.
Convicted spree killer Gary Lee Sampson, who's originally of Abington, is going back to death row.
After a brief outburst when Sampson screamed obscenities at the judge in Boston federal court, the judge on Friday formally imposed a death penalty sentence.
A jury last month gave Sampson the death penalty for one of two carjack killings he committed in separate incidents in 2001.
Sampson had previously been sentenced to death in 2003, but that verdict was overturned after juror misconduct was discovered.
Defense attorneys had asked the judge to set aside the death penalty and give Sampson life in prison instead. The jury sentenced Sampson to the death penalty for the slaying of college student Jonathan Rizzo, and it gave him life in prison for killing grandfather Philip McCloskey.
During the official sentencing Friday, relatives of Sampson's victims spoke about the loss they suffered.
Scott McCloskey told Sampson he hopes Sampson "rots in hell."
Acting Massachusetts U.S. Attorney William Weinreb says the victims' families have had to endure a lengthy ordeal.
"After more than a decade of legal battles, and countless hours of heartbreak in the courtroom for the victims' families, Gary Lee Sampson's story has come to an end," Weinreb said.
The verdict against Sampson marks the second time in two years (the other was Dzhokhar Tsarnaev) that a federal jury has imposed the death penalty in Massachusetts, a state that has no death penalty and has not executed a defendant since 1947.
With reporting by WBUR's David Boeri
This article was originally published on February 03, 2017.