'Fire Up The Duck Boats!' Boston Parade To Celebrate Patriots' 5th Super Bowl Victory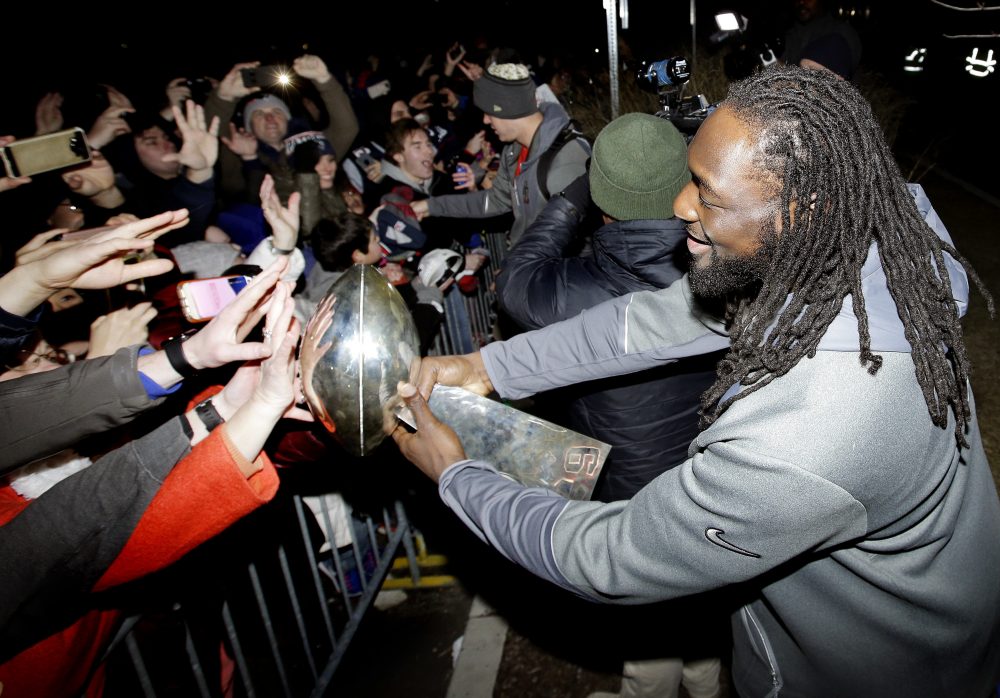 This article is more than 5 years old.
Boston is getting set to celebrate the Patriots' fifth Super Bowl win with a victory parade Tuesday.
The traditional rolling rally featuring Boston's iconic duck boats will start at 11 a.m. near the Prudential Center. The parade will wind down Boylston Street past Copley Square, the Public Garden and Boston Common, before turning left on Tremont Street and finishing up at City Hall Plaza.
Boston's chief of operations, Patrick Brophy, says police, the mayor's office and other city departments are coordinating to ensure the event is safe and fun.
"We've done this a number of times," Brophy said. "We try to improve upon it each and every time and make this an experience that young children and families will never forget."
Mayor Marty Walsh says the security plan for Tuesday's parade will be slightly different that in year's past as a result of recent terror attacks overseas that used vehicles as weapons.
"We have changed a little bit of security. We had horses and barricades at different intersections in the past. Now we have dump trucks," Walsh said during a press conference Tuesday. "We're working with the state in making sure all the cross streets will have dump trucks on them because of the incidents that happened in France."
Walshs says between 500,000 and 1 million spectators usually come out for victory parades.
City officials are urging those attending the rally to leave backpacks at home and use public transportation. The MBTA says it will increase service throughout the day and is urging passengers to purchase tickets ahead of time. The T also said it will close Government Center Station at 9:30 a.m. due to anticipated crowds.
The parade will be a wet one. WBUR meteorologist Dave Epstein says a mixture of snow and sleet will accumulate up to 1 inch in Boston Tuesday morning before changing to rain. Highs will be between 28 and 36 degrees.
In a statement announcing the parade Sunday night, Mayor Walsh congratulated "the greatest team, the greatest coach, and the greatest quarterback of all time.
"The Patriots have made Boston and New England proud — fire up the duck boats!" the statement said.
With reporting by WBUR's Steve Brown
This article was originally published on February 06, 2017.