Forecast: Cold And Windy Today, Perhaps More Snow This Weekend
This article is more than 3 years old.
Yesterday's storm is now in the record books. It was the first blizzard in Boston since Jan. 17, 2015.
Today is a sunny, bright day with cold temperatures and a bit of leftover wind.
Many schools decided to keep their doors closed again, in spite of the snow having ended early last evening. It's a good day to take the kids sledding or skiing, if you can find the time.
The pattern has turned active and all the thundersnow yesterday was certainly an indication the atmosphere was undergoing some dramatic changes. For the next seven to 10 days there will be a series of weather systems caught up in the jet stream and poised to affect New England.
It's important to remember that although we did see over 50 inches of snow in February 2015, every active pattern in winter doesn't necessarily bring about a repeat of that monumental month of snow.
The next three weather events are each different. First, some light snow will fall in the early morning hours tomorrow, ending between 8 and 10 a.m. I am expecting a coating to a couple of inches. Behind this system skies partially clear.
Next up is a more important storm for Sunday night and Monday. This storm could become a monster nor'easter or develop too far north and east to bring us much more than rain or snow showers. The models which guide our forecasts are still unsure of the outcome, but it's definitely something to keep an eye upon.
Finally, there might be another system bringing snow or rain sometime in the middle of next week. A forecast that far out isn't accurate, so it's worth noting that simply the pattern remains in which such storms can develop.
You can follow my updates on Twitter at @growingwisdom
---
Friday: Sunshine and clouds. Highs in the low to mid-20s.
Friday Night: Clear early. Check out the penumbral eclipse around 7:45. Some light snow toward dawn.
Saturday: Mostly cloudy. Some light snow in the morning. Light accumulations. Highs 31-38.
Sunday: Lots of clouds, some rain or snow showers possible. Highs 35-40.
Monday: Possible rain or snowstorm. Highs in the 30s.
Tuesday: Clearing and seasonable. Highs 35-40.
This article was originally published on February 10, 2017.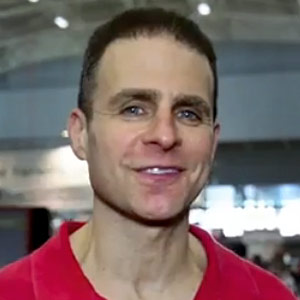 David Epstein Meteorologist
David Epstein is WBUR's meteorologist.