In 2016, Boston Drivers Spent An Average Of 58 Hours In Traffic During Peak Times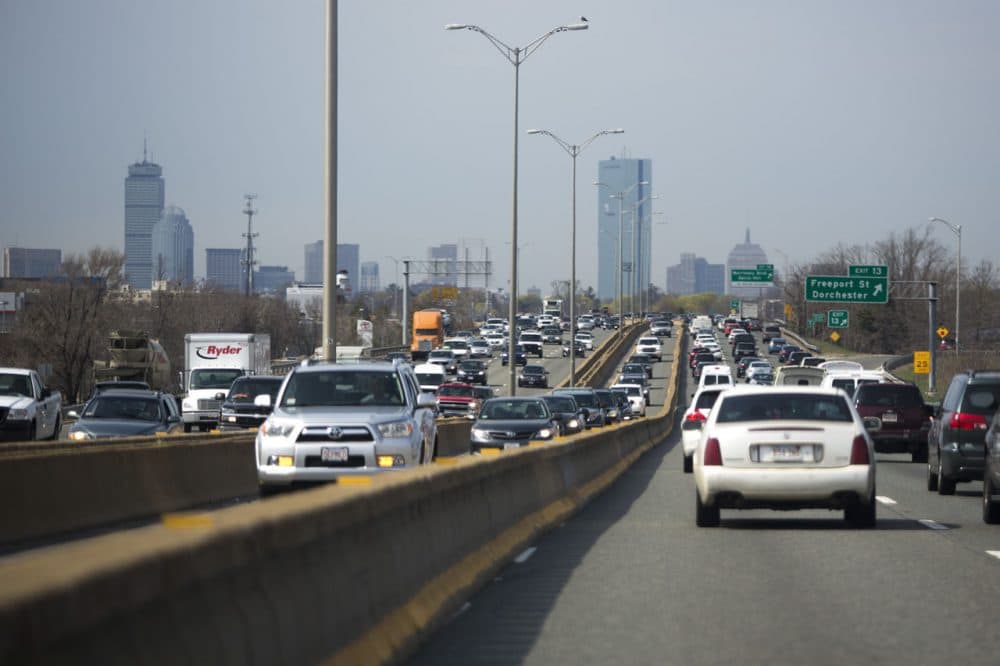 This article is more than 4 years old.
Get ready for some headache-inducing numbers.
Last year, Greater Boston drivers spent an average of 58 hours in traffic during peak periods, and all that gridlock added up to some big direct and indirect costs — an average of $1,759 per driver, and a total of nearly $2.9 billion to the metro area at large.
The figures come from the 2016 Global Traffic Scorecard from the transportation research firm INRIX.
The number of hours we spent in congestion — 58 — makes our urban area eighth-worst in the country, after Los Angeles (104), New York (89), San Francisco (83), Atlanta (71), Miami (65), Washington, D.C. (61), and Dallas (59).
INRIX analyzed 1,064 cities across 38 countries and found that America is the most congested developed nation. Boston is No. 8 among U.S. metros -- and No. 18 globally.
INRIX's definition of the Boston area extends beyond the city borders, west toward Wellesley and along the North and South shores.
And one particularly grim stretch around here is on I-93 northbound, from Exit 5A to Exit 16. INRIX lists it as the fourth-most-congested road in the U.S., with the average Expressway driver wasting 72 hours a year in gridlock. That's three whole days.
Traffic is nothing new for Greater Boston, as we reported in our special 2016 series. (That series used data from an earlier iteration of INRIX's analysis.)
Both our series reporting and the new INRIX analysis point to the link between congestion and economic vitality.
"A stable U.S. economy, continued urbanization of major cities, and factors such as employment growth and low gas prices have all contributed to increased traffic in 2016," Bob Pishue, a senior economist at INRIX and the scorecard's co-author, said in a statement. "Congestion also costs our country hundreds of billions of dollars, threatens future economic growth and lowers our quality of life. Traffic truly is a double-edged sword."
A sword that could indeed threaten Greater Boston. When we polled residents on the issue last year, 14 percent said they've considered leaving the area to get away from the traffic.