Report Details Growing Income And Health Disparities In Greater Boston
05:13
Play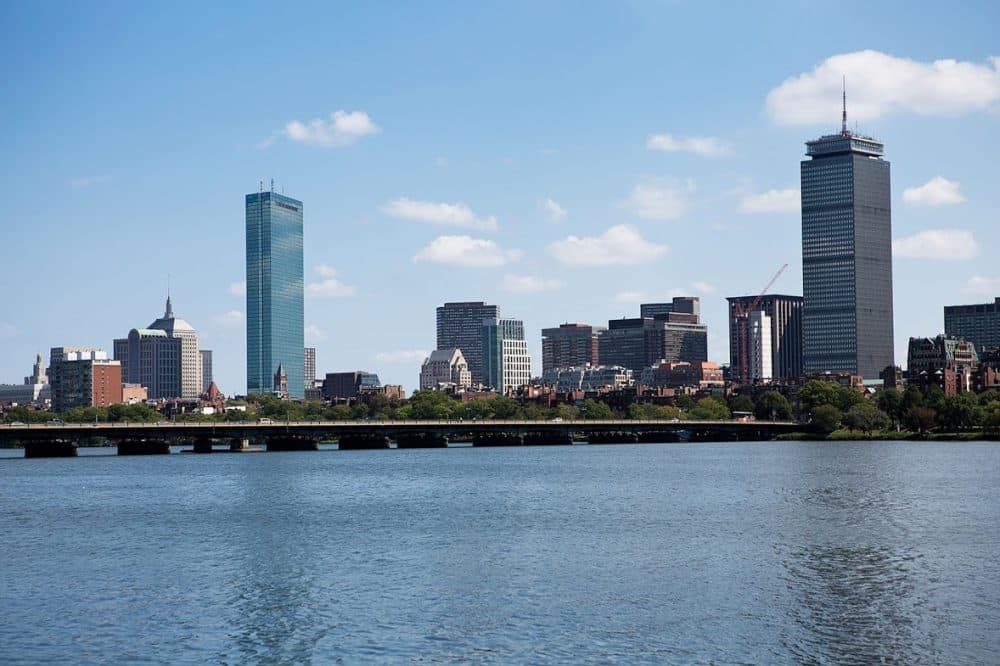 This article is more than 4 years old.
A new report by the Metropolitan Area Planning Council details growing income and health disparities in Greater Boston.
The council's executive director, Marc Draisen, joined Morning Edition to discuss the findings.
Interview Highlights
1. Report finding: "The average income for the highest-earning fifth of households ($272,500) is 18 times higher than average income for the lowest-income fifth of households ($14,900)."
Draisen: "When wages are polarizing, and the people on the top are moving farther and farther away from people at the bottom, it's hard to catch up. It's really fundamental to the American Dream, which indicates that your kids ought to be able to do better than you did. And if you start out so far behind, it's much harder to make that happen."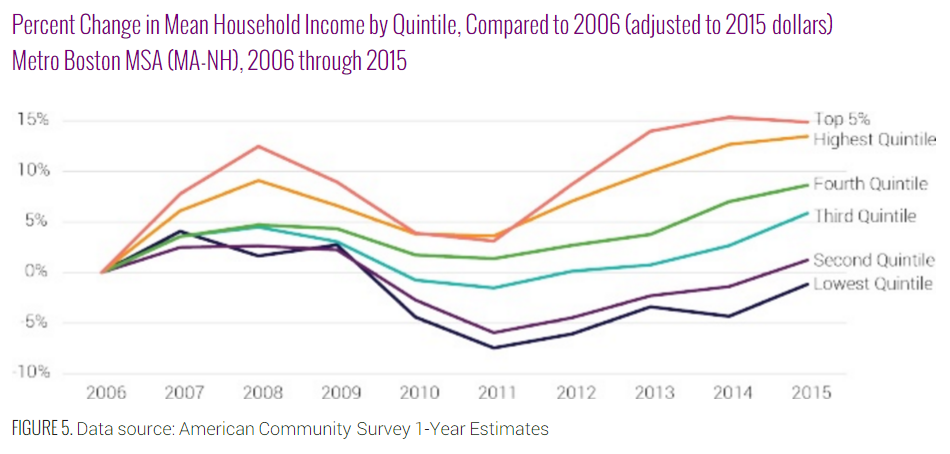 2. Report finding: "Within the region, the youth asthma hospitalization rate has increased by 22 hospitalizations per 100,000 from 2003-2007 to 2008-2012. This uptick in youth asthma hospitalization rate is driven by significant increases in the Black and Latino rates."
Draisen: "It is excellent, of course, that the vast majority of Massachusetts residents have health coverage, but that's only one important step on the road to leading a healthy lifestyle. In the asthma arena what [the findings] certainly tell us is we have to continue to take aggressive efforts to deal with some of the environmental triggers of asthma and some of the other causes, and to make sure that we do so for all children, particularly children of color, who are suffering at higher rates."
3. Report finding: "Even as it grows more diverse, the region remains racially and economically segregated. The Dissimilarity Index ... has shown decreasing Black-White segregation since 1980. However, the Dissimilarity Index for Latinos and Whites is now higher than it was in 1990, indicating a greater degree of segregation between the two groups, despite rapid growth in the Latino population."
Draisen: "[It is] very disturbing. Greater Boston remains a highly segregated region. It's segregated by race, and it's segregated by income. ... It's one thing for adults to live in segregated societies, but our children actually live in even more segregated neighborhoods, and that is a very bad portend for the future."
4. Report finding: "As the Baby Boomer generation ages, the region will experience substantial growth in the senior population, which may grow by 75% between 2010 and 2030. ... Older adults are more housing cost burdened (meaning that they pay more than 30% of their income on housing) than younger adults."
Draisen: "At the moment, we do not have enough young workers to replace those baby boomers. ... And one of the biggest problems in attracting that young talent, again, is the cost of housing. So for many reasons, the cost of housing is a driver of disparity, a driver of inequity and a problem crippling our economy."
This article was originally published on February 28, 2017.
This segment aired on February 28, 2017.