BSO's Unprecedented Partnership With Leipzig Means More Than Just Sharing Andris Nelsons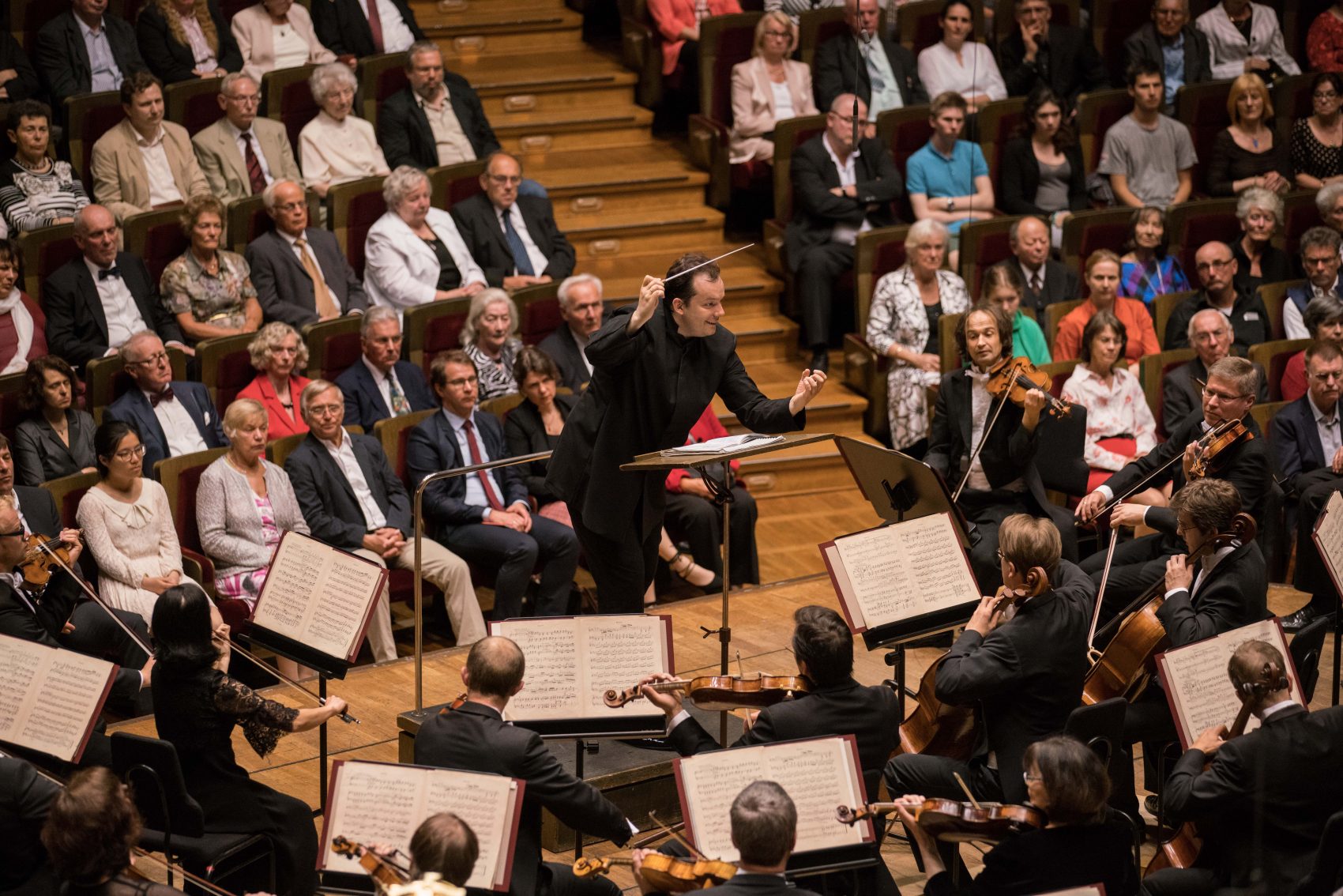 This article is more than 4 years old.
It's common for music directors to work for more than one orchestra. What isn't common, though, is for two orchestras to create a long-term, creative partnership between two of the world's top orchestras. But that's exactly what's happening with the Boston Symphony Orchestra and the Gewandhaus Orchestra (GHO) in Leipzig, Germany.
The BSO began forging an alliance with the GHO back in 2015 when music director Andris Nelsons was offered the lead job there. He'll take on that role, in addition to his responsibilities in Boston, in 2018.
Since, the partnership has grown to an ambitious and unprecedented, multi-year alliance.
"We started to talk about possibilities to collaborate — to make something special for the orchestras and the audiences," Nelsons recalled. To that end, when the maestro starts his position with GHO he'll also kick off five years of shared commissions, musician exchanges, cross-city concerts and in-depth programming.
New details reveal a mission that highlights the distinctive histories and shared connections between Boston and Leipzig. Turns out, the two cities go way back to the birth of the BSO in 1881.
In those early days, founder Henry Lee Higginson hired Georg Henschel — who studied at the Leipzig Conservatory — to be the orchestra's first conductor. Others with connections to the German city or its orchestra followed, including Wilhelm Gericke, Emil Paur, Max Fiedler, Karl Muck and Arthur Nikisch.
In 1949, Charles Munch became the BSO's music director after his lengthy tenure as concertmaster with the Gewandhaus Orchestra from 1926 to 1933.
Higginson was reportedly inspired by Leipzig's famous concert hall, and fashioned Symphony Hall's stage, acoustics and aesthetics after the German building's design.
With the goal of connecting these two cities in upcoming programming, Nelsons says they have planned "mini-festivals" — "Boston Week in Leipzig" and "Leipzig Week in Boston" — that will feature not just concerts, but also a variety of related lectures, films and exhibitions.
"We want to engage our audiences in both of these cities to learn more about orchestras and to learn about the music," Nelsons said. Then he pointed to the fact that Leipzig is the birth place of Wagner, and that iconic composers like Beethoven and Brahms premiered their works with the Gewandhaus Orchestra, which was founded in 1743.
The first "Leipzig Week in Boston" will be next February. During its counterpart in Germany, Leipziggers (as Nelsons called them) will have to opportunity to find out more about the BSO's legacy with composers such as Stravinsky, Bartók and Leonard Bernstein.
"There are many levels of collaboration," Nelsons continued as he explained there would also be exchanges between the two orchestras and their respective training programs (the BSO's Tanglewood Music Center and the GHO's Mendelssohn-Orchesterakademie).
The BSO and GHO's co-commissions will include works from German composer Jörg Widmann, Latvian composer Andris Dzenitis and American composers Sean Shepherd and Sebastian Currier.
Music scholar Christoph Wolff, a professor at Harvard University and former director of the Bach Archive in Leipzig, has also been brought on as artistic adviser to the alliance.
Nelsons says there's a hope that the partnership will unite musicians and audiences from the two different continents.
"It goes beyond borders, beyond nationality, beyond language," Nelsons explained. "You know, we can understand each other with music without words — and that's so important in these times when walls are built. In music there are no walls."