They've 'Planted Roots Here': Syrian Family Finds Community In Western Mass.
07:20
Play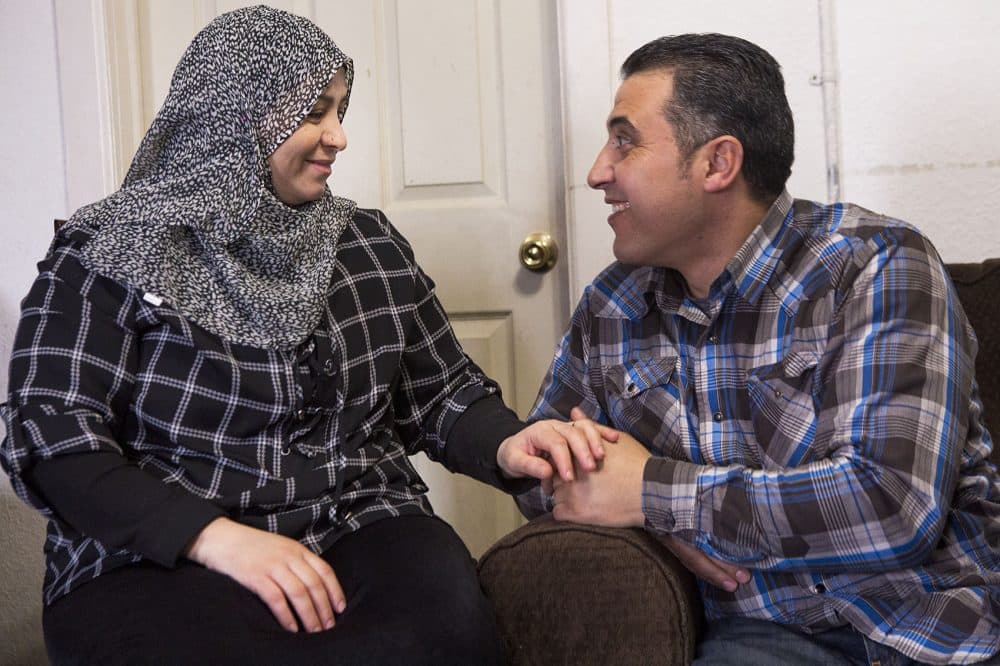 This article is more than 2 years old.
In 2015, WBUR visited the Al-Nassar family in Westfield. Here, we visit them again.
With cartoons playing in the background, Zid and Zenab Al-Nassar serve tea and sweets in a used china set they bought a couple of days ago at the Salvation Army.
"We saw it the other day and we were so happy because they look like the ones we used to have in Syria," Zid says, "so we bought the whole set."
It's been more than two years since the couple and four of their children arrived in Westfield as the first Syrian family to be resettled in western Massachusetts. Since then, about 20 more Syrian families have arrived, including their neighbors, Mohammed and Salaam Sousa. It's typical for them to come by to greet Zid and Zenab before leaving to run the day's errands.
"We see each other more than our own families," Zid says. "When we were in Syria, with work, we'd see our friends and family maybe once a day. Here we see each other like six or seven times we see each other."
Zid has 12 siblings scattered across seven countries. Zenab's brother and mother live as refugees in Jordan. They've applied to bring some of their family members to the U.S. through a program to help refugee families reunite.
They're still waiting to hear, but are remaining optimistic, despite President Trump's continuing efforts to restrict Syrian refugees from entering the country.
"I haven't lost hope," Zid says. "My feeling is that when he said temporary, until he implements extra security, things will return to normal after that. We're just waiting for that period to be over."
Traveling to see family is not an option for the Al-Nassars. They're still on their refugee visas. About 15 months ago, they applied for their green cards but they haven't been approved. The process takes an average of four to five months but, according to the U.S. Citizenship and Immigration Services, things like incorrect or missing information can delay the process.
Both Zid and Zenab say they're not taking any chances after hearing stories of people traveling outside of the U.S. and not being able to return.
"I wasn't able to visit my own mother before she died last year," Zid says. "My wife is in a similar situation. She was thinking about visiting her sick mother in Jordan, but she can't."
Zid, who's now 37, owned a cellphone shop back in Daraa, Syria, but after it was bombed in May 2013, the family decided to flee their war-torn country. They eventually made their way to Massachusetts on a visa sponsored by the Red Cross after spending a little over a year in Egypt.
Zid's first job in Westfield was at a food processing plant, but he quit after a back injury he sustained during a shell blast in Syria made it almost impossible to stand for long periods of time. He now drives for Uber.
All together, the family gets by on $1,500 per month, including some federal government assistance for low-income homes. About $1,000 of that goes to rent and utilities. The couple has two young children at home: 4-year-old Tuka and 18-month-old Saleh. Their three other children — Mohammad, Hadi and Maraam -- are in third, fifth and seventh grade, respectively. Money gets very tight and Zid says he's looking for stable work. He hopes that taking English classes twice a week will help him speed up that process. Meanwhile, Zenab is focusing on getting her driver's permit and eventually her license.
One thing that is out of question for the family -- at least for now -- is leaving Westfield. Zid says he thought about leaving to look for other work, but Zenab refused.
"I told him I don't want to feel like a refugee again," she says laughing.
The couple's neighbor, 30-year-old Mohammed Sousa, is from Damascus, where he worked as an embroiderer, but so far, he hasn't been able to find work in the U.S.
He and his wife have welcomed two young daughters in the two years they've been in Westfield. The oldest, born in Syria, is 5.
Like many of the families that have come to western Massachusetts in the last two years, Mohammad and Salaam have depended on their neighbors for help and advice.
Zid says he mostly answers refugees' questions about where to buy necessities and offers to give them rides to the store. He also tells new Syrian families to establish and maintain good credit for the future.
For Mohammad and Salaam, having a small community made settling in a new country a little bit easier.
"I feel like I'm still at home … especially when my neighbor is also Syrian," Mohammed says. "It's like brothers more than neighbors ... we help each other out."
Both families say they have no regrets leaving Syria and that even if the civil war ends, they have no plans to return.
"I would never forget my home country," Zid says. "If peace returned, I would visit to see my friends and family ... but at this point, I've planted roots here and see my kids getting their education here."
This segment aired on March 1, 2017.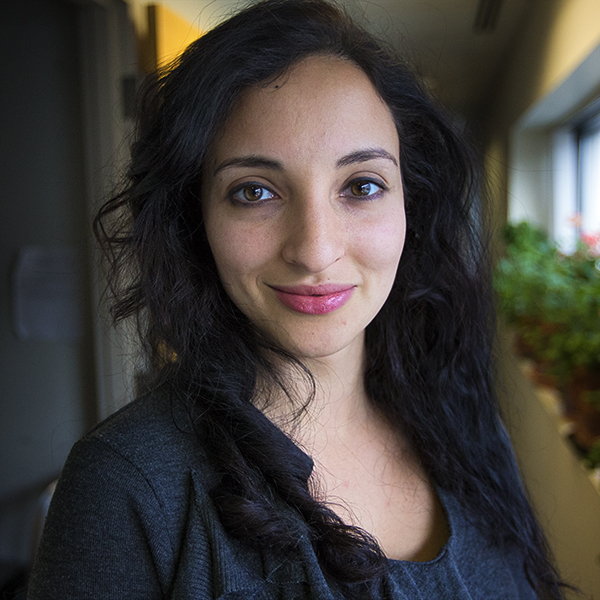 Yasmin Amer Producer, Kind World
Yasmin Amer is a producer and reporter for WBUR's Kind World podcast.