State Treasurer Seeks Clarity From Trump Administration On Marijuana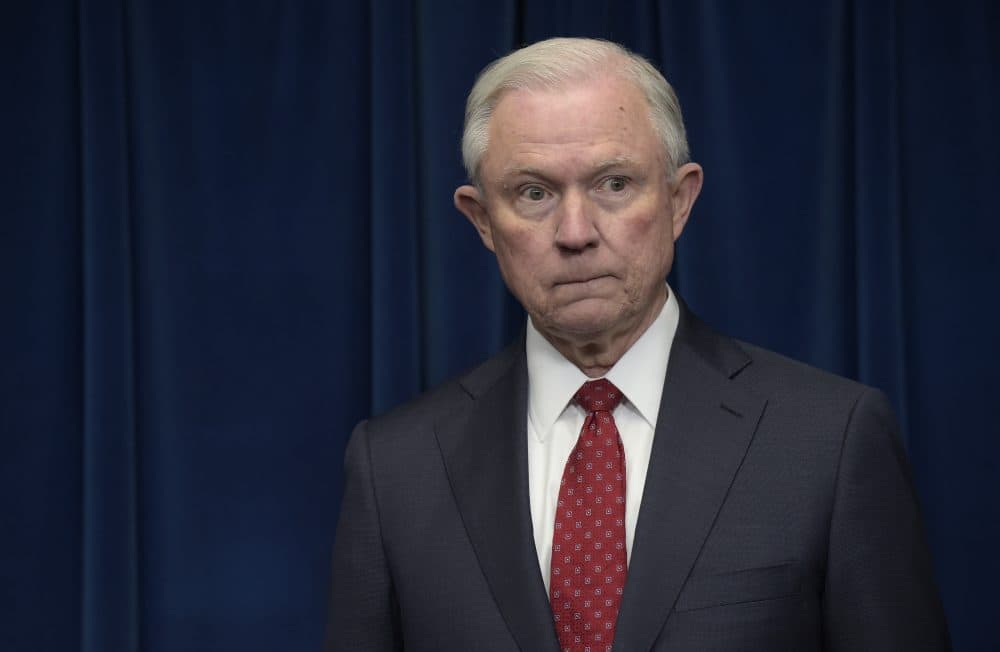 This article is more than 5 years old.
State Treasurer Deborah Goldberg, who's in charge of implementing Massachusetts' new recreational marijuana law, on Tuesday wrote to U.S. Attorney General Jeff Sessions seeking guidance on federal enforcement of the drug.
"In recent weeks, comments from the Trump Administration suggest that the [Department of Justice] may be considering a change [in enforcement]," Goldberg wrote to Sessions. "I would greatly appreciate your prompt response to clarify whether this is true — and if so, what changes we should prepare for before we commit significant public resources to implementing Massachusetts' recreational marijuana laws."
Goldberg said she and her staff are vetting Cannabis Control Commission members, developing budgets, and researching technology with the intention of creating a system to track marijuana from "seed to sale."
In a briefing last month, White House press secretary Sean Spicer said he does believe "you'll see greater enforcement of [recreational marijuana]," drawing a distinction between medical and recreational weed.
The Obama administration took a relatively hands off approach to states' legalization of marijuana, which is outlawed by federal statute, but Sessions has opposed legalization.
"[I]t's in fact a very real danger," Sessions said of marijuana during a 2016 hearing.
"We are public servants," Goldberg told WBUR's Newscast Unit Tuesday. "We work for the public and now the federal government has created enormous uncertainty, and we feel we need this clarified immediately."
State Attorney General Maura Healey said the Justice Department is sending "mixed messages" around marijuana policy.
"I certainly would like to get some clarity and some certainty on that, and that's just one example of an area where we need more information," she said in a Herald Radio interview on Monday.
Last week senators from eight states that have legalized the recreational or medicinal use of marijuana sent Sessions a letter asking the Department of Justice to continue existing enforcement efforts.
Democratic U.S. Sens. Elizabeth Warren and Edward Markey were among those who signed the letter.
With reporting by WBUR, State House News Service and The Associated Press
This article was originally published on March 07, 2017.