Despite Improvements, Mass. Task Force Will Continue Close Monitoring Of Drought Conditions
03:36
Play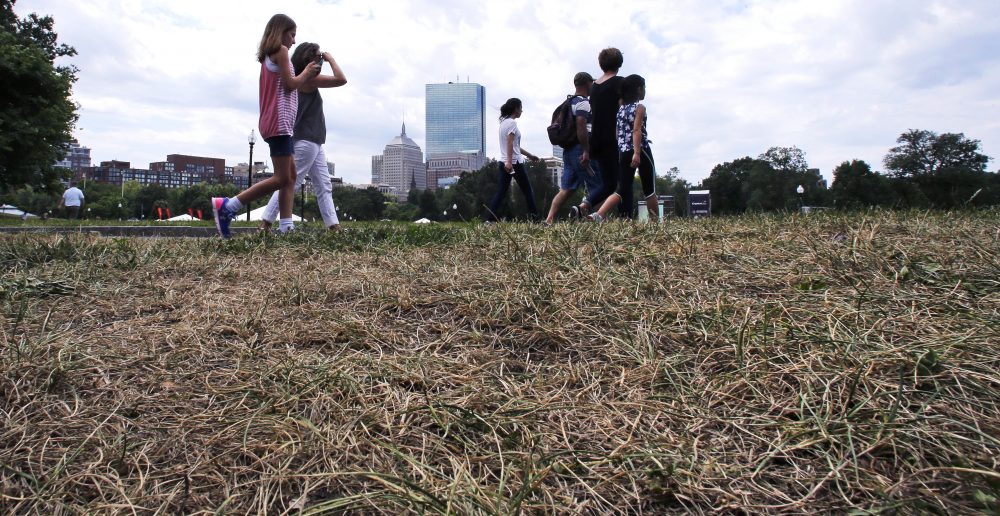 This article is more than 4 years old.
The sense of urgency is dialed back somewhat. Gone are the dozens of representatives from environmental groups and the TV cameras. Gone too are the maps showing wide swaths of the state in red, warning of a drought emergency. The maps at Tuesday's Drought Management Task Force meeting now show a less threatening beige or yellow.
Still, state and federal officials say they are keeping a close watch on various drought indicators, from precipitation to streamflow, ground water to reservoir levels.
"Conditions have improved, but not to the point that we would sit back and relax," Vandana Rao said at Tuesday's meeting. Rao is the assistant director for water policy at the Executive Office of Energy and Environmental Affairs and chair of the state's Drought Management Task Force.
Rao struck a cautious tone and said people still need to be mindful about how much water they use.
"This is kind of a tipping point. It could get worse in the next month or get far better, so we are right at the cusp where we are paying much more closer attention on the various hydrological parameters," Rao said. "And we'll know for sure where we are at in a month or two, but people need to be extremely cautious."
Precautions include limiting the amount of water individuals use every day, and if possible, repairing leaky pipes and plumbing fixtures. The winter months are known as the groundwater recharge season — a time when the ground should be soaking up water like a sponge, not sloughing it off in surging rivers and streams.
"January was real good to us. The first half of February was fairly good to us. The last half of February, the first week of March, not so much," said National Weather Service meteorologist Alan Dunham, who also sits on the Drought Management Task Force.
Dunham says the above-normal temperatures experienced during the month of February did not help recovery from the drought.
"During the record heat, from Fitchburg, Ashburnham, Rowe and Hawley, all lost anywhere from 16 to 14 inches of snow in three days. That's a phenomenal snow loss. And I just have a hard time figuring that that much snow loss went into the ground," Dunham said.
The task force agreed to keep the drought index at the advisory level in northeastern Massachusetts as well as for Cape Cod and the Islands — one level away from "normal." It's upgrading the levels in western and central Massachusetts from watch to advisory, and from warning to watch in the Connecticut River Valley and southeastern Massachusetts.
The indices are based on data gathered in the field, as well as expert interpretation of that data.
While all members of the task force agree a message of water conservation must be loud and clear, some fear warnings could have a downside. State Agriculture Commissioner John Lebeaux is concerned about the economic hit local farmers might take due to some misconceptions.
"Folks get it in their head that there's a drought and they make an incorrect assumption that we don't have ample product," Lebeaux said Tuesday. "I can't say that 2016 was the greatest year, but certainly there was some fabulous product available and there will be excellent product available again this year."
The Drought Management Task Force will continue to keep tabs on conditions, and will tailor its message to the public based on the severity of the drought. It's due to meet again in the second week of April.
This article was originally published on March 07, 2017.
This segment aired on March 7, 2017.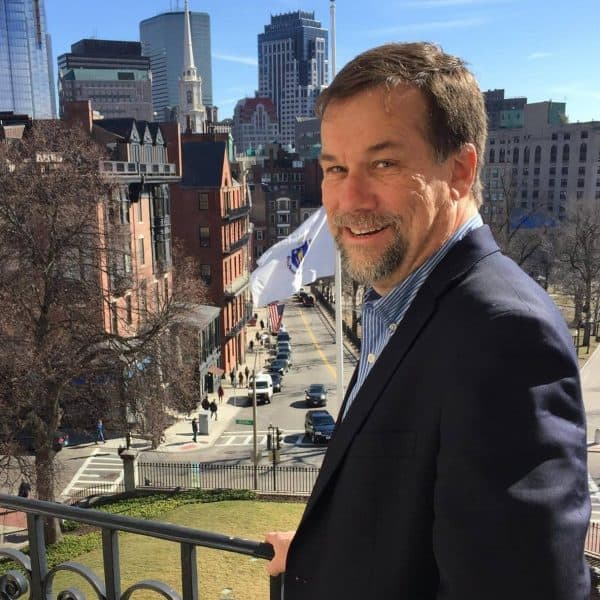 Steve Brown Senior Reporter/Anchor
Steve Brown is a veteran broadcast journalist who serves as WBUR's senior State House reporter.