Inspired By Progress For Women, A French Filmmaker Prefers To Keep His Movies About Them
French auteur Olivier Assayas, whose kinetic style and eclectic works have enchanted cinephiles over the past 30 years, doesn't particularly relish the term "muse." "It's somewhat cheesy," he notes during an interview to discuss his latest release "Personal Shopper." The inspiration garnered from his lead actresses, Assayas says, germinates from a more genuine and iterative process.
Past partnerings with Maggie Cheung, his wife from 1998 to 2001, yielded the deconstructive melodrama "Irma Vep" (1996) and the sobering "Clean" (2004). With fellow countrymate and longtime friend Juliette Binoche, he churned out "Summer Hours" (2008) and the top 10 list-maker "Clouds of Sils Maria" (2014).
"Personal Shopper," which opens in Boston this Friday, marks Assayas' second collaboration with American actress Kristen Stewart, who starred alongside Binoche in "Sils Maria" and has since become a highly sought-after talent. Stewart made the unlikely transition from the box-office bait, teen-targeted "Twilight" saga, to an art house darling collecting raves for her recent efforts in "Café Society," "Still Alice" and "Certain Women." And "Personal Shopper," which scored Assayas Best Director honors at last year's Cannes Film Festival, will likely only raise Stewart's stock.
"I discovered Kristen when doing 'Clouds,'" Assayas says, "and [during filming] I learned how capable she was and I was fascinated. Once that was done, I was inspired by her and wrote the part [of Maureen Cartwright in 'Shopper'] with her in mind."
The film, a ghost story of sorts, lands Stewart in a role similar to hers in "Sils Maria." She plays another American on foreign soil in the servitude of a diva — though the Paris Hilton-type celebrity (played here by Nora von Waldstäatten) is a Trumpian banshee compared to Binoche's faded, yet compassionate character in "Sils Maria."
Maureen despises her day job and has just lost her brother. The two were born with the same cardiovascular flaw and made a promise to each other that whoever went first would try to communicate back to the other from beyond. That's where the ghost story angle plays in, but it's not her brother Maureen encounters in the vacant manse she frequents. And then there are those untraceable texts on her phone — if they're not from the beyond, they've got to be from the NSA or CIA, as whoever it is knows her every move as she navigates the cloistered streets of Paris.
"She's a stranger in a strange land," Assayas says of Maureen. "She lives in an ambiguous place and is trying to make sense of it. She's waiting for a sign and has become ultra-sensitive to everything."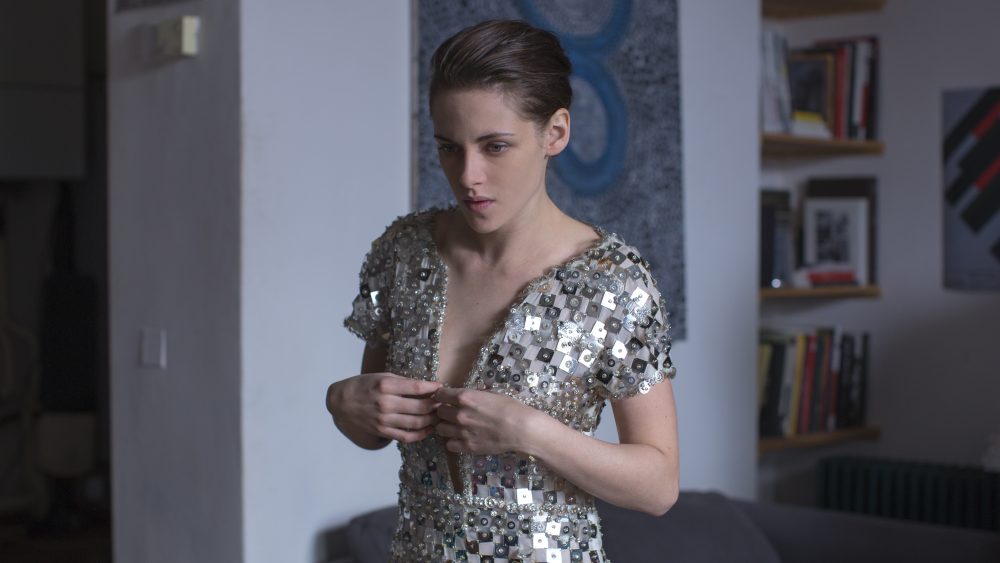 That sense of discombobulation, loss and longing are common themes in Assayas' films. In "Summer Hours" and "Late August, Early September" (1998), the passing of a loved one brings friends and family together who don't necessarily share the same views on how to draw the curtain to a close. With "Irma Vep," Assayas cast Cheung as herself (a Hong Kong action star who doesn't really do action) imported to Paris to remake the 1915 silent cult classic "Les Vampires" and finds herself amid a web of conflicted egos running a highly dysfunctional production. She's not dealing with the death of a sibling, but ultimately becomes nearly as lost in the French undertow as Maureen, and even tries her hand as a cat burglar to prove her worth (to herself) as an actress.
Like many visual artists, Assayas doesn't go back and watch his films, but when asked about personal favorites, he cites his 1994 effort "Cold Water," which he's been working to remaster. Part of the sentimentality toward the film about youth on the brink in the '70s lies in its autobiographical origins. "It's a movie where I recreated my teenage years," Assayas says fondly of the film that boasts a mesmerizing 20-minute rave scene that will leave you wanting more. It's the visual version of ecstasy you can take over and over without repercussions.
Other noteworthy works from Assayas prolific CV include the corporate espionage thriller with a side of torture chamber eroticism, "Demonlover" (2002) and "Boarding Gate" (2007) which starred Asia Argento as a femme fatale playing two lovers against each other.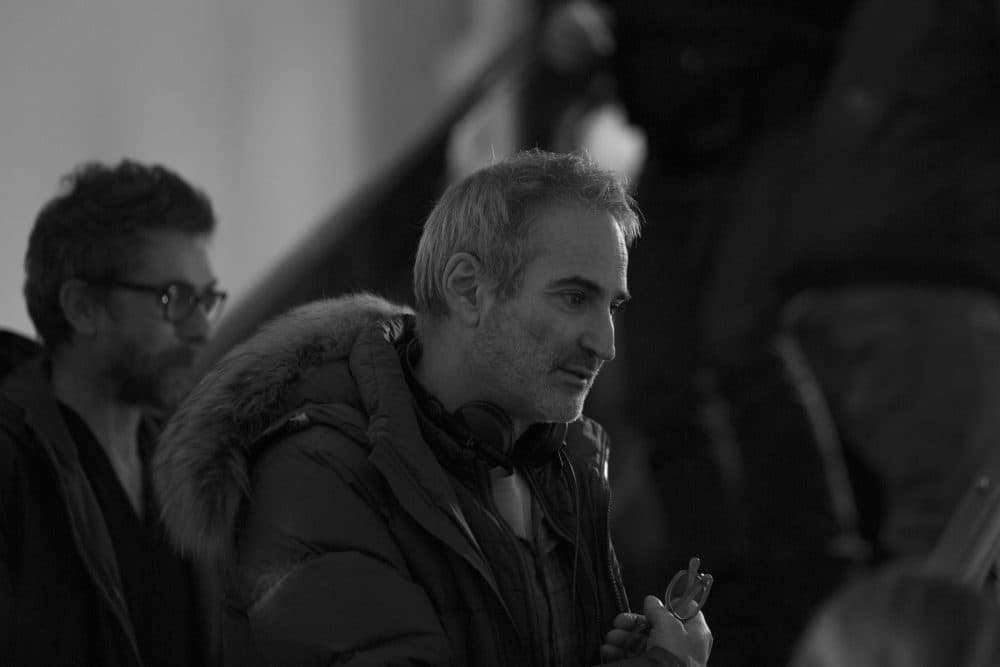 Assayas was also nominated for an Emmy for his miniseries "Carlos" (2010) about the notorious Venezuelan revolutionary who raided a 1975 OPEC summit. It's one of the director's more male-centric projects, and notable since the majority of Assayas' works center on women and their struggle.
"I think that the most interesting event in the modern world is the transformation of women," Assayas says in defense of his gender focus. "In the 20th century, women were being reinvented as capable members of society and it's quite positive. To me, all evil in the world has to do with masculine identity trying to regain its position."
When asked about the recent U.S. election and President Trump's comments about women, Assayas takes a long pause. "I would like to joke about it, but it really scares the s--- out of me. I'm not such a political person but now I want to be. What scares me the most is that you elected a person who is totally void of human compassion. It's terrifying. I never imagined this could happen."
He said he was proud of Stewart for taking Trump to task in her recent Saturday Night Live monologue: "It's really important to bring political action and activism back."
As far as what's next creatively, Assayas says he's busy writing and has a few things up in the air, but hopes to do something again with Stewart who he describes as "someone I've made a deep personal connection with." At the time of our interview, Assayas had just received a text from Binoche half-jokingly probing about their next engagement.
Assayas, who describes the political climate as "increasing complex" and one we "need to keep educated about," hopes something good will come out of the upcoming French election. No matter the filmmaker will continue to train his camera on the intimacy of the human condition influence by outside sources — be they political or not — and draw inspiration from the women he prefers to not call "muses" but collaborators.