At Merrimack Rep, A 'Chill' Look At Friendship In Changing Times
Playwright Eleanor Burgess gave a great name to "Chill," her thoughtful four-hander now making its world premiere at Merrimack Repertory Theatre. In its slang use, the word can mean a state of pleasant agreeability, or it can be a one-word command to someone who is decidedly not being very chill. It's also a sly nod toward the film "The Big Chill," to which any drama about a reunion of old school friends is instinctively compared.
If the titular chill in that 1983 film was death, the one here has more to do with that stiff breeze of reality that tempers the expectations of many people in their mid- to late-20s, folks who may be measuring for the first time the distance between their dreams and the challenges of adult life.
That's the situation for a quartet of Brookline High School graduates in the second act of "Chill." They've gathered over Thanksgiving weekend in 2011, 10 years after leaving their respective nests. In the first act, we see Ethan (Danny Bryck), Stu (Kim Fischer), Alli (Monica Giordano) and Jenn (Maria Jung) gathered in the same basement a decade earlier, worrying about college applications as they sneak a few warm beers.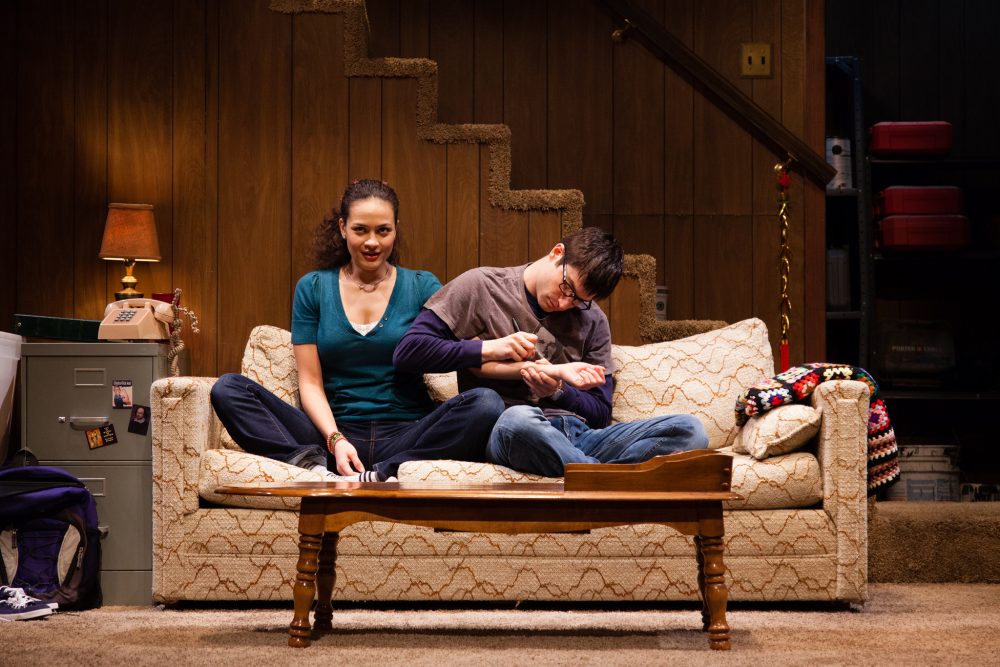 If "Chill" doesn't quite land the gut punch it seems to seek, it's still a strong production and a winning period piece. But as it winds its way through familiar territory, its path may not be original enough to quite justify the trip — except perhaps for theatergoers who are close enough to these characters in age and circumstance to charge the show with some extra, melancholy zing.
Burgess is herself a product of Brookline and now a rising playwright based in New York. She shows a great ear here for conversational rhythms and casual chatter. The cast, led by director Megan Sandberg-Zakian, gives every appearance of a group of friends just shooting the breeze for an hour at a time. It's notable as well that these four characters are convincingly portrayed at two very different junctures in their lives, and the audience intuits the through-line that connects their younger and older selves.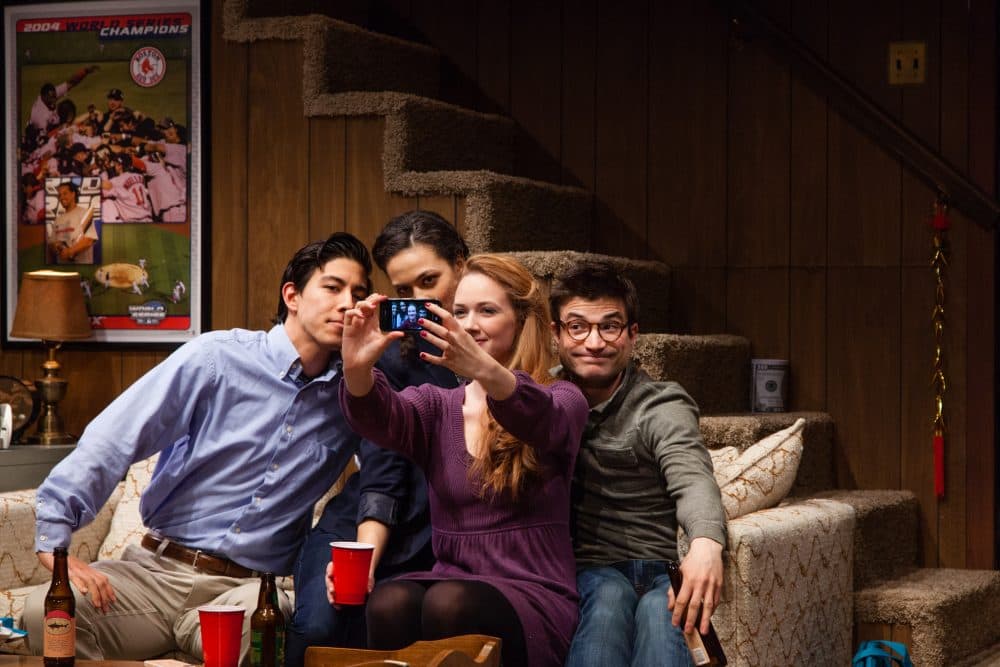 We see Stu as a high school senior wrestling with whether or not to pursue his dreams of playing professional baseball and, 10 years later, acclimating to the fallout from his decision. Ethan and Jenn are brainy, precocious teens with a fierce interest in social justice who find different ways to accommodate their idealism as adults. Alli is the most social of the group, who is a bit listless and desperately just wants something big to happen.
The script is loaded with cultural references that place us in time, from Napster to "Homeland." These characters would have been in middle school when I graduated high school, but I can say this cultural terrain feels very familiar. And while the play's central conceit is nothing new, I think there's something to be said for revisiting coming-of-age stories, and their grab-bag bundles of observations and nostalgia, for different times and social spaces.
In picking 2001 as her characters' high school graduation year, the playwright conspicuously places 9/11 as a foundational moment of their adulthood. Yet "Chill" doesn't actually have much to say about the changes in American society after the attacks. The Great Recession has slowed these characters' careers and we learn that the wars in Iraq and Afghanistan have made an impact as well — and there's the obligatory references to student loan debt. But while the cultural milieu is solidly established, it seems to be for the sake of its own verisimilitude. While we believe that these events are happening in 2001 and 2011, the play doesn't actually need them to.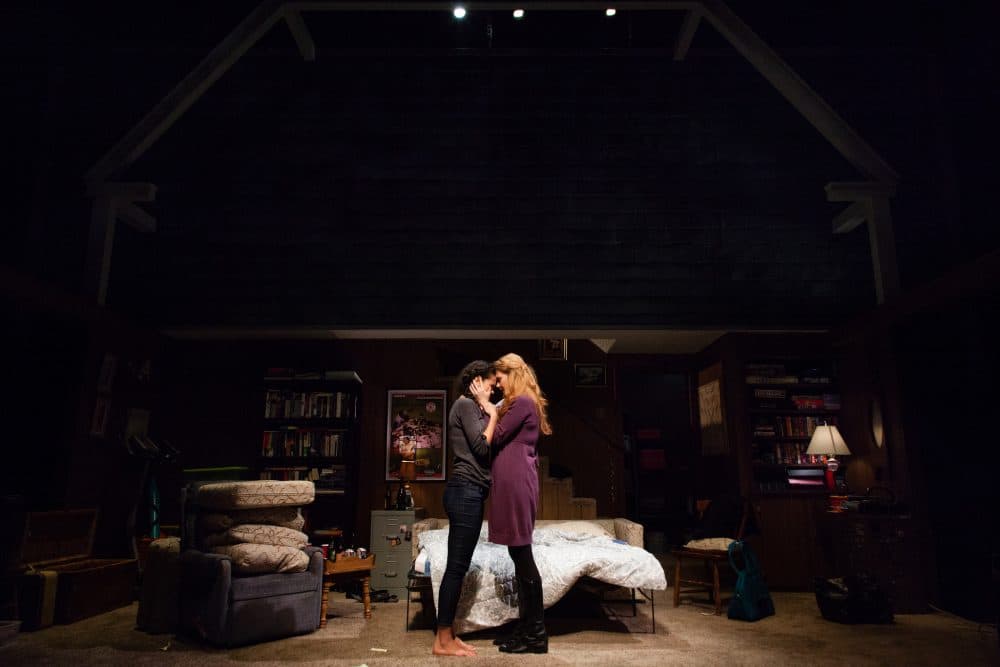 The interaction among the cast is a pleasure to watch, and Sandberg-Zakian is not afraid to let an awkward moment linger. It would be easy for the performances to become self-conscious, particularly in the first act, but they don't. Christina Todesco's detailed set plants us firmly in this world as these friends mull their futures. Yet for all its introspection, "Chill" offers surprisingly low stakes, and not enough backstory to earn the teary reconciliation in its last moments.
The creative team here has created a show that crackles with honesty and realistically charts the ebb and flow of a conversation, plus the mixture of happiness, disappointment and unspoken frustration that charges the air when old high school friends get together for the first time in a while. I immediately want to hear more from this playwright. I'd just like her to turn up the heat.