Santander Will Pay $22M In Mass. For Subprime Auto Loans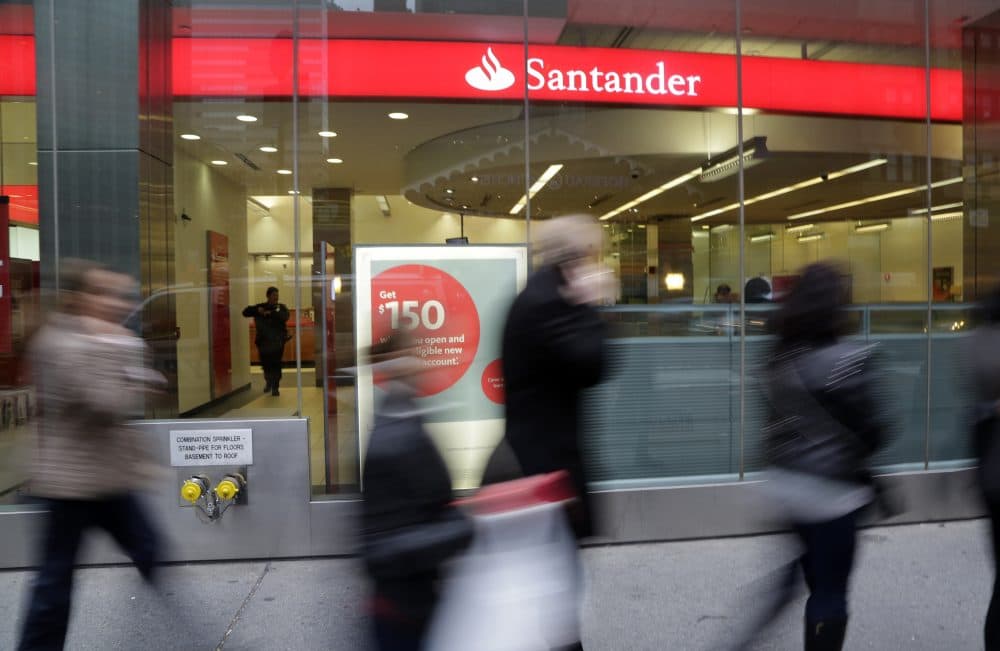 Santander will pay $22 million to Massachusetts and its residents in a settlement announced Wednesday in connection with Santander's role in funding what the state attorney general called "unfair and unaffordable auto loans."
The settlement includes $16 million in relief to more than 2,000 Massachusetts consumers affected by subprime auto loans that Attorney General Maura Healey's office says were issued by Boston-based Santander Consumer USA Holdings "without having a reasonable basis to believe that the borrowers could afford them."
"In fact," Healey's office said in a press release, "Santander predicted that many of the loans would default, and allegedly knew that the reported incomes, which were used to support the loan applications submitted to the company by car dealers, were incorrect and often inflated."
The bank said it entered into the agreement voluntarily and was pleased to move past the investigation.
The company "is totally committed to treating customers fairly," Santander said in a statement. "In the last 18 months, our new management team has taken significant steps to strengthen our business practices and controls."
The settlement filed in Suffolk Superior Court includes a $6 million payment to Massachusetts, according to Healey's office, which handled its investigation jointly with the Delaware attorney general's office. Consumers in Delaware are set to receive $3 million, with that state getting $1 million.
Santander is the largest packager of subprime auto loan securities in the U.S., according to Healey's office, which described its review of securitization practices in the subprime auto market as ongoing.
According to the release, "Santander has also agreed to implement new oversight policies regarding subprime auto funding and securitization practices."
Consumers with questions about settlement eligibility should contact the AG's hotline at 1-888-830-6277.
With reporting by State House News Service, The Associated Press and the WBUR Newsroom