Cambridge Calls For Trump Impeachment Probe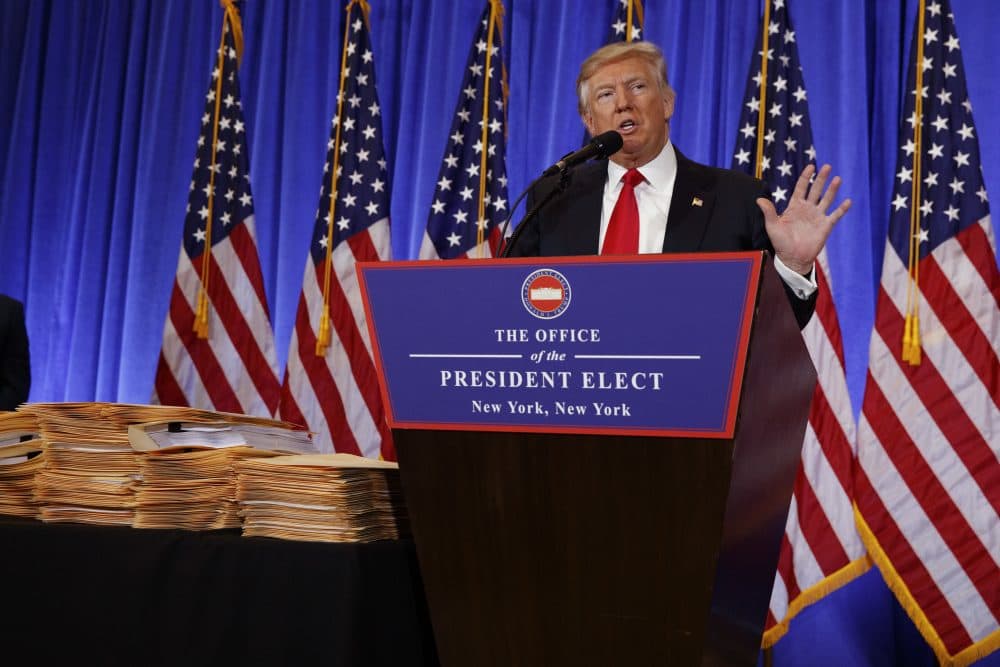 This article is more than 3 years old.
Cambridge has passed a resolution calling for an impeachment investigation into President Trump.
The Cambridge City Council passed the resolution Monday evening by a 7-1 vote. One council member abstained from voting.
The resolution calls on the U.S. House of Representatives to review whether Trump's many business interests violate the foreign Emoluments Clause or the domestic Emoluments Clause of the U.S. Constitution. The clauses prohibit the president from profiting from foreign governments, the federal governor or state governments, other than his salary.
Cambridge Vice Mayor Marc McGovern cosponsored the resolution.
"We take an oath to protect the residents of our city," he told WBUR, "and that sometimes means we have to encourage the elected officials that are above us."
The resolution will now be forwarded to U.S. Reps. Michael Capuano and Katherine Clark, whose districts include Cambridge.
Eighty-nine percent of Cambridge voters voted for Democrat Hillary Clinton in November, compared with just 6.5 percent for Trump.
With reporting by The Associated Press and the WBUR Newsroom