Boston Dance Alliance Brings Artists Together To Help Solve Problems Of Space And Money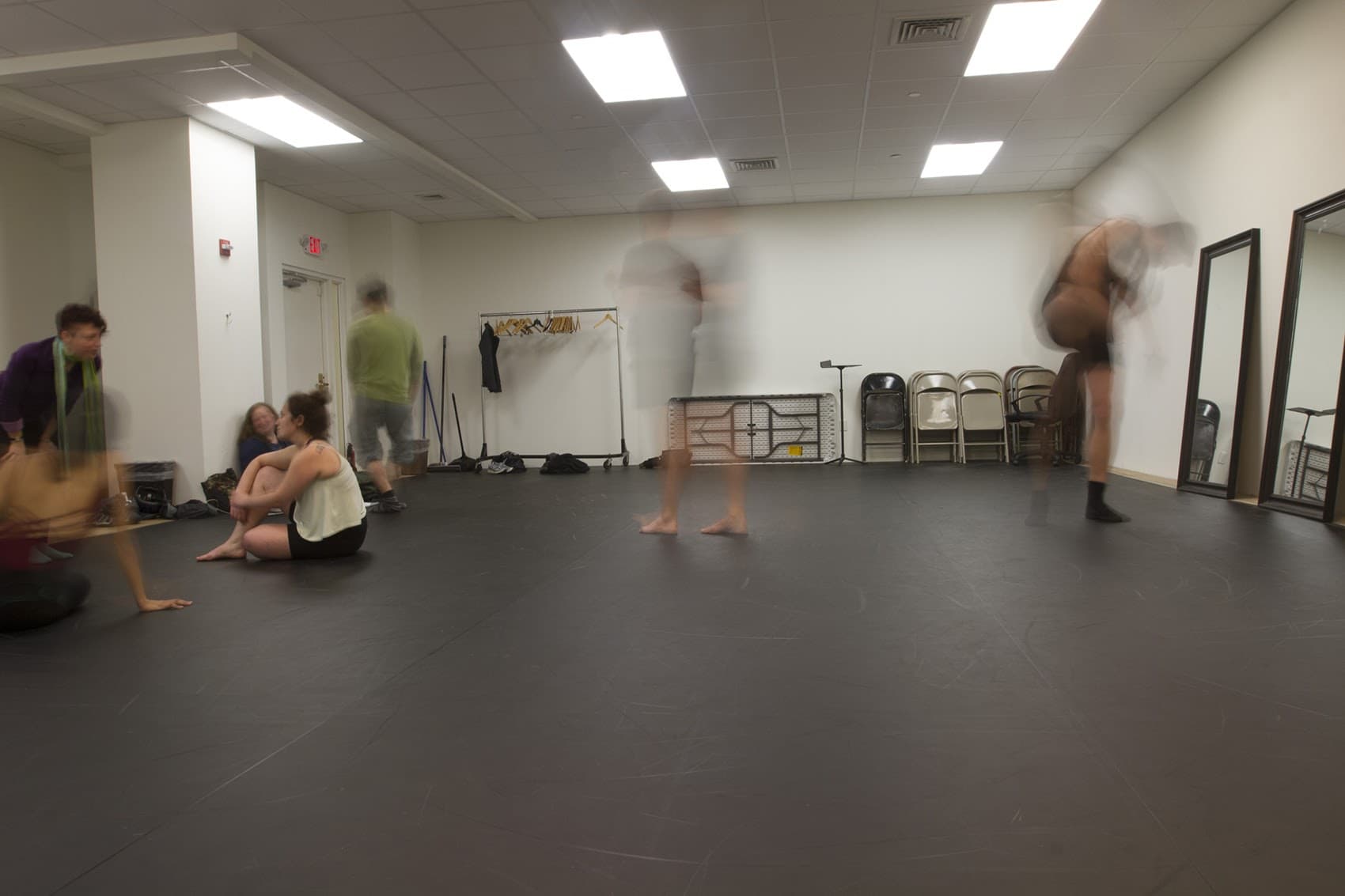 This article is more than 5 years old.
It is impossible to solve all the challenges that come with being a professional dancer. In Boston's dance community, there's a specific set of obstacles, ranging from the lack of affordable rehearsal space to high turnover.
"There just aren't enough jobs to keep dancers here," says Jessie Stinnett, artistic director and founder of Jessie Jeanne & Dancers. "It's a big challenge for smaller folks to have a set group of people and keep them around."
To allay some of those challenges, a group of volunteers created Boston Dance Alliance back in 1984 to pool their personal connections.
"Boston always had people committed to dance," says Debra Cash, BDA's executive director. "Sometimes they knew each other, sometimes they didn't, and the idea of bringing these people together and having shared awareness of the dance community was really powerful."
BDA became a recognized nonprofit in 1994 and hired its first executive director, Ruth Birnberg, in 2004. Several of BDA's trademark programs were conceived under Birnberg, including a portable sprung wood floor and fiscal sponsorship.
Cash, who took over in 2015, has moved to expand the resources BDA offers, shifting toward a wider system of aggregating and dispersing information and improving the group's digital presence. Today, 20 dance organizations in all use BDA's fiscal sponsorship to access greater fundraising opportunities.
One thing the Boston dance community has needed most in recent years, Cash says, is more access to affordable rehearsal space. To ease that need, BDA has embarked on a unique three-year pilot partnership with the Lyric Stage Company: a shared, newly built rehearsal space. The 37-by-27-foot room was designed from the outset to meet the requirements of both communities, including the sprung wood floor that dancers need for safety.
Cash says this kind of collaboration is a first for Boston.
"As far as the city knows, this is the first time a dance organization and theater organization have partnered on a resource," says Cash. While there have been plenty of collaborations on productions, she notes, it's different to share a technical, physical resource.
The third player in this collaboration, The Boston Foundation, is what takes the space from a rehearsal option to a real solution. The foundation has subsidized the cost so the Lyric is able to offer a rental fee below market rates — by hour at $15 an hour, for a one-month commitment at $12 an hour, for three months at $10 an hour, and for six months at $8 an hour.
The lack of affordable space, particularly downtown with MBTA access, was not at the forefront of Cash's mind when she took on the job. Though she was quite familiar with Boston dance, having spent 17 years as a critic at The Boston Globe and another five at WBUR, the minute details of life as a working dancer were new territory for her.
"I didn't know the day I started that we desperately needed evening and weekend rehearsal space," Cash says. "If you had asked me, it wouldn't have been in the top three."
The new space at the Lyric speaks to the heart of BDA's purpose — providing resources to help the dance community navigate its challenges in Boston. The organization functions as a membership service. Anyone in the dance community can register and pay a membership fee, which gives access to any BDA programs and projects, including the new rehearsal space.
The space is designed to benefit the Lyric Stage Company as well. The Lyric has needed its own rehearsal space for quite a while but struggled to make it work financially.
"We needed [the space] for 15-20 weeks, not 52 weeks, so it would need other users to rent when we were dark," says Matt Chapuran, the Lyric's managing director. Now, the Lyric rehearses in the new space and has priority during its season, and the schedule is built out for BDA from there.
The one catch, Chapuran says, is that the Lyric needs to avoid overbooking the space. "We want to make sure we're not diluting the value of the space by promising it out to too many people at the same time."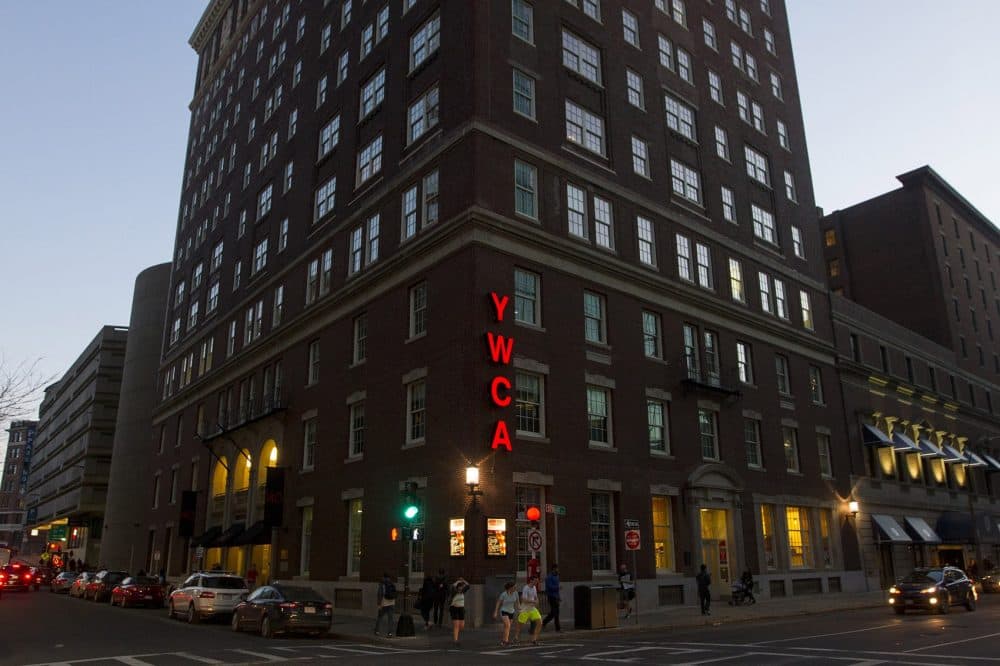 Having solved the money problem by collaborating with BDA, Chapuran is excited to see what the partnership could grow into.
"Art is based on great collaboration and shared ideas," he says, "so the energy of having these other dance companies walk through our door brings different perspectives."
'Hard To Understand The Value'
Another challenge specific to Boston's dance community is turnover.
"It's a university town, so people come and go, dancers come and go, quite often," explains Stinnett. She has also worked in Boston as a dancer with Prometheus Dance, so she knows the job market well.
"It can be quite insular," says Stinnett. "Each of the communities have their own space — there's the JP space with Tony Williams, and Jose Mateo in Cambridge, and then you have Green Street and The Dance Complex in Central Square — and it can be quite challenging to cross the geographical lines of division, to know what's happening across various different communities."
And then, of course, there's money, which is a challenge for dancers in every city.
"One of the things people don't understand about dance is that the overhead is huge," explains Cash. Dancers spend a lot just to stay in shape, develop work, get dancers together and maintain the proper attire – but they just don't make much money.
As one way to help, Cash instituted a dancewear distribution program in 2015. It's a lottery-based system that's designed to provide Boston's struggling dancers with new and unused dancewear.
"In our world, every day is a new day, every day is a new creation, and sometimes it's hard to understand the value of that," says Peter DiMuro, executive director of The Dance Complex and artistic director of Peter DiMuro Public Displays of Motion.
"There are very few ways to commodify it," says Cash. "We're not making work that will appreciate over the years. Dance is intangible, it doesn't have resale value in the same way" as, say, a painting or even a play.
And the funding problem could worsen in the current political and cultural climate — not only if government funding is cut, but also if donors have to make hard choices about who now needs the money the most.
"We're all living in the atmosphere of 2017. It is very hard in a circumstance where basic needs are being threatened to argue that artists need support," says Cash. "It's a lower priority than giving money for hunger programs. I'm human, I get this."
But, she argues, this circumstance is exactly what makes support of the arts even more necessary.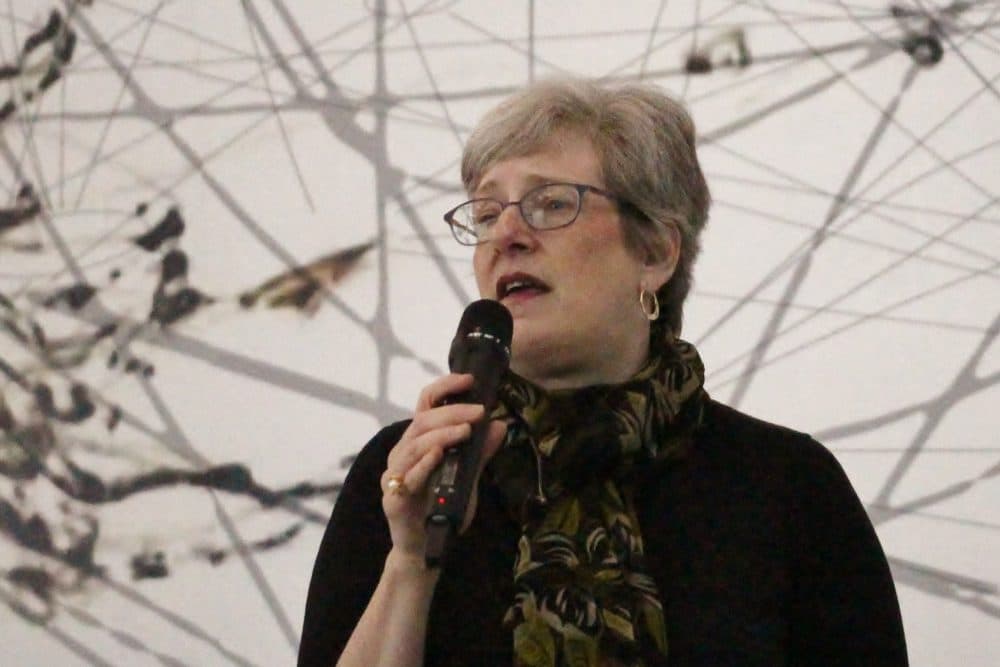 "It's crucial for the livability of the city, the community. It's crucial for a sense of engagement with what makes us human," Cash says. "It's crucial for the fights ahead."
Next: Broader Inclusion
Despite the myriad challenges, dance seems to have rebounded in the past few years in Boston.
"I'd say that in the last four or five years or so, there's been a real striving to become better, understanding what we're all doing here," says DiMuro.
For BDA, much of that resurgence has been a renewed commitment to inclusion — keeping its finger on the pulse of dance in Boston as a whole, not just on the big-name companies.
"Debra is always emailing stuff to make sure we see it — she's really gone above and beyond to reach out to all other communities," says Musau Dibinga, managing director of OrigiNation Cultural Arts Center in Jamaica Plain.
Dibinga has been a vocal supporter of racial diversity in Boston dance for years and sees progress under Cash. "I think she makes our organization feel as if diversity and inclusion of all races and all styles of dance are equal, they're all at the top of the list."
Cash is looking forward to BDA's next steps. Now five months into the three-year rehearsal space partnership, she's turning to her next priority: expanding BDA's focus on inclusion to help build a more inclusive audience for dance.
"We need to be able to acknowledge and celebrate the whole spectrum, and I think BDA does that," says Cash. "And I'd love for audiences to do it more."