Maine Sen. Collins Says She's Considering A Run For Governor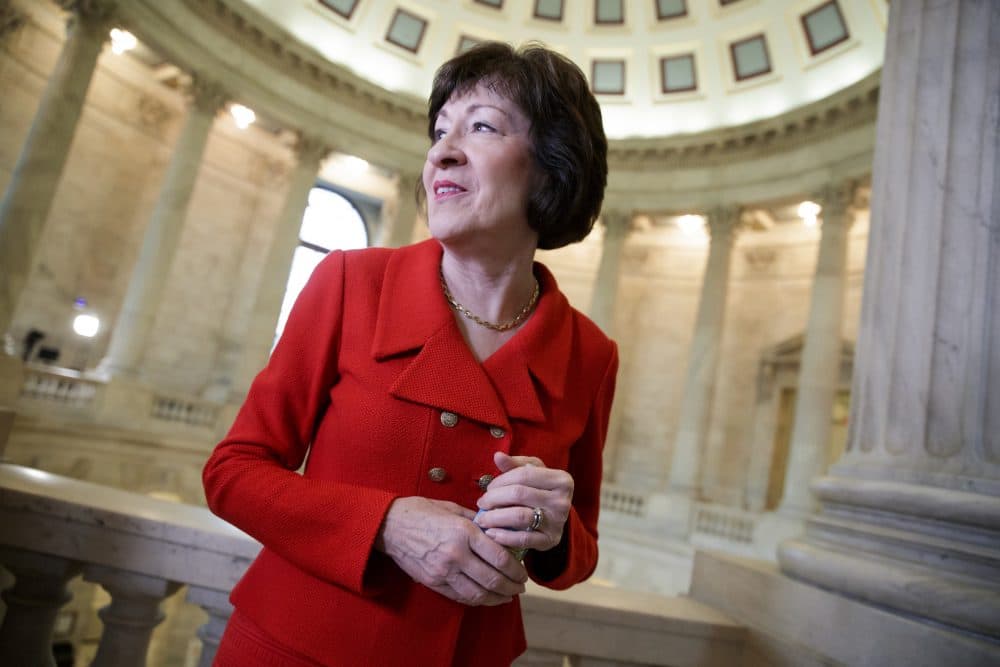 This article is more than 3 years old.
Maine U.S. Sen. Susan Collins says she's weighing a run for governor and that it's a "hard decision."
The Maine Republican told WGAN-AM on Tuesday that she's looking at where she "can do the most good for the people of Maine."
There has been speculation about the four-term senator's political future, and she was asked on WGAN about her future plans.
Collins said she "truly" doesn't know what she's going to do. She said she'd have to give up seniority she's won over 20 years in the Senate to try to become the state's first female governor.
She'd also have to forfeit two years of her term.
As the Portland Press Herald reports:
Were Collins to run and be elected, she would have to resign her Senate seat with two years remaining in her term. That would allow [Republican Gov. Paul] LePage to appoint a replacement for the unexpired term.
Collins is the lone Republican U.S. senator in New England. According to a Morning Consult poll out Tuesday, 67 percent of voters in her state view her favorably, compared with 27 percent who view her unfavorably.
Collins ran for governor in 1994, the Press Herald reports. She lost that year to Angus King, who's now a fellow Maine U.S. senator.
With reporting by The Associated Press and WBUR's Benjamin Swasey