31-Year-Old Worcester Man Arrested In Killing Of Princeton Jogger
This article is more than 5 years old.
Worcester District Attorney Joseph D. Early Jr. said Saturday that Angelo Colon-Ortiz, 31, of Worcester, has been arrested in connection with the murder investigation of Vanessa Marcotte, the New York City woman who disappeared last summer after going for a run in Princeton.
Marcotte was found dead in the woods near her mother's home in Princeton in August 2016.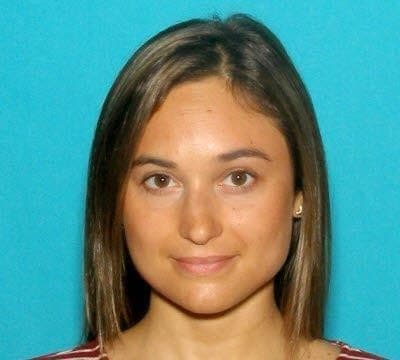 The DA said Colon-Ortiz was arrested early Saturday morning in Worcester after Massachusetts State Police made a positive DNA match with Colon-Ortiz on Friday.
Early said Colon-Ortiz faces charges of aggravated assault, aggravated assault and battery and assault with intent to rape. Colon-Ortiz does not yet face a murder charge, but Early said he anticipates one to be forthcoming.
"We're very comfortable we have Vanessa Marcotte's killer," Early said.
The DA said Colon-Ortiz did not resist state or Worcester police when he was arrested.
Authorities were able to locate Colon-Ortiz, Early said, after a state trooper saw a man driving in Worcester earlier this week. Early said the trooper believed the driver matched the profile of the suspect authorities had compiled using DNA evidence.
The state trooper visited Colon-Ortiz's apartment, Early said, but he was not home. The trooper returned the next day and obtained a voluntary DNA swab from the Colon-Ortiz. He was then interviewed by authorities late Friday and placed under arrest on Saturday.
Early said Colon-Ortiz is being held at the state police barracks in Millbury and is scheduled to be arraigned in Leominster District Court on Tuesday.
Authorities received more than a thousand tips over the more than eight months since Marcotte was killed.
Marcotte, 27, grew up in nearby Leominster and was a Boston University graduate who worked for Google.
With reporting by Qainat Khan, Bob Shaffer, David Boeri and Bruce Gellerman.
This article was originally published on April 15, 2017.