Report: Tom Brady Won't Attend White House Ceremony Due To 'Family Matters'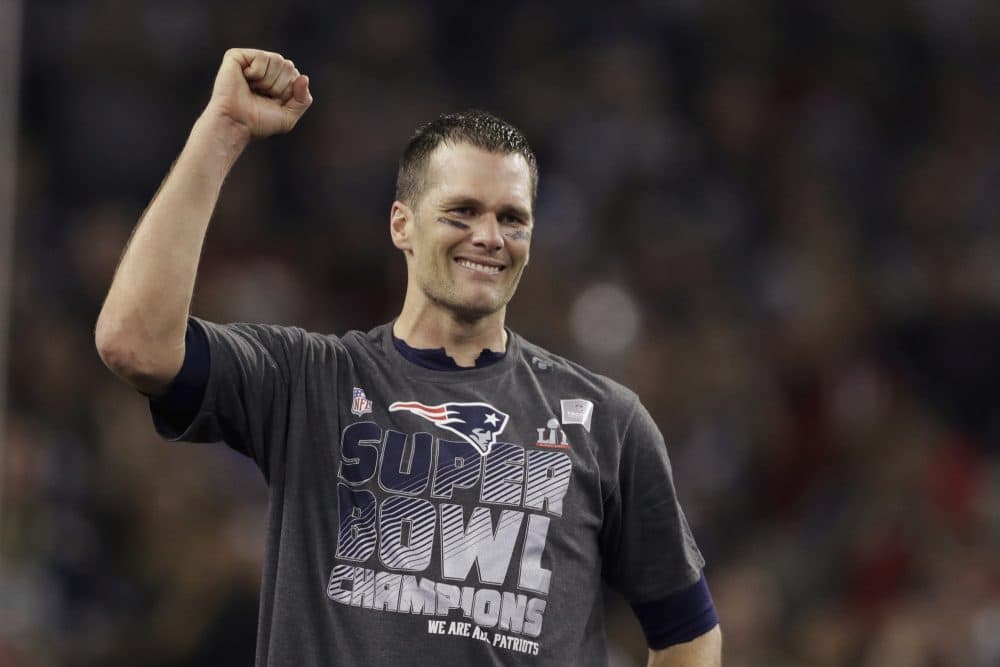 This article is more than 3 years old.
Star quarterback Tom Brady joins the list of New England Patriots players not attending the White House ceremony in their honor Wednesday.
"In light of some recent developments, I am unable to attend today's ceremony, as I am attending to some personal family matters," Brady wrote in a statement Wednesday obtained by ESPN's Mike Reiss, a WBUR contributing analyst.
The Boston Herald reports that Brady is choosing to spend his time with his mother, who's in town. She has been dealing with an illness over the last year.
Brady wrote he was "so happy and excited that our team is being honored at the White House." He added: "Hopefully, if we accomplish the goal of winning a championship in the future years, we will [be] back on the South Lawn again soon."
As we reported back in February, six players had said they were skipping the White House visit. Some cited their opposition to President Trump and his rhetoric; others weren't explicit about why they were planning on skipping.
Players don't need to make the celebratory trip. Brady also passed on a White House visit in 2015, when President Obama was in office, citing a previously planned "family commitment."
Patriots owner Robert Kraft is a longtime friend of Trump's. Coach Bill Belichick and Brady have also shown support for Trump.
Brady's statement came out just hours after his former teammate and convicted murderer Aaron Hernandez was found dead in his prison cell from an apparent suicide.
The Patriots have not commented on Hernandez's death.