The Fast Rise And Tragic Downfall Of Aaron Hernandez
05:20
Play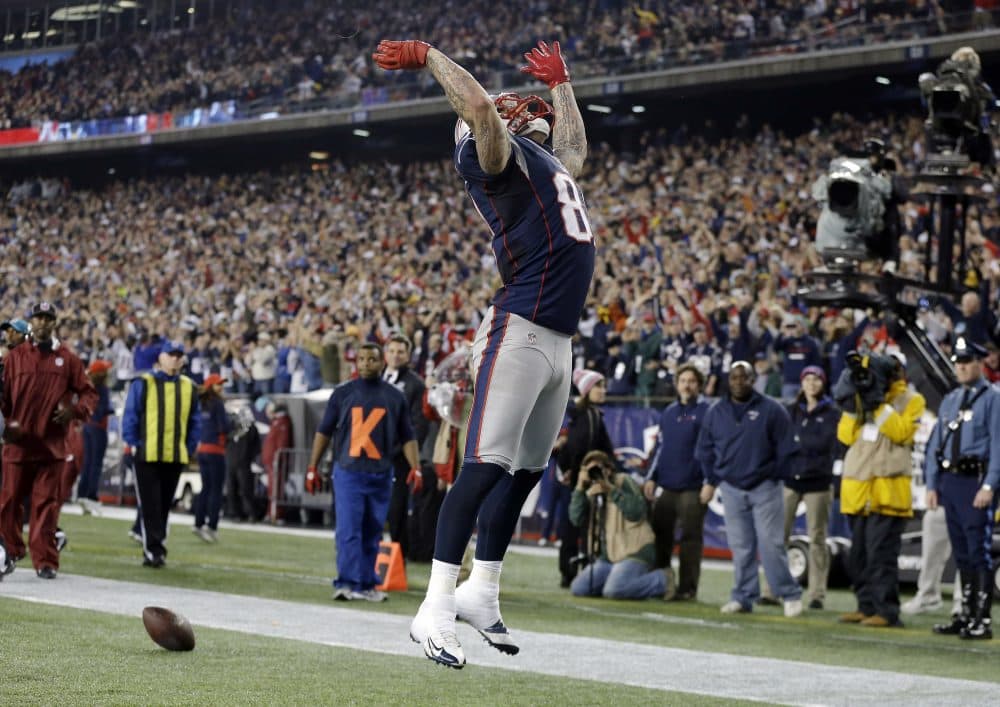 This article is more than 3 years old.
Before the murder trials and his apparent suicide in his prison cell Wednesday, the Aaron Hernandez the world knew best was a rising star in the NFL.
He was tough and naturally talented. In 2010, he started the season as the youngest player in the NFL and set a New England Patriots rookie record for most catches by a tight end.
The next season, Hernandez helped lead the Patriots to the Super Bowl. The team rewarded him with a five-year contract extension worth $40 million.
The Patriots saw a long, successful future with Hernandez on the field. And Hernandez saw the same.
"This is a place that not only did it change my future from them paying me, but it just changed me as a person," he said in a 2012 interview. "Because you can't come here and act reckless. ... You get changed by [head coach] Bill Belichick. You get changed by the 'Patriot Way.' Now, that I'm a Patriot, I have to start living like one and making the right decisions."
Fast forward 10 months after signing the extension. Hernandez is arrested at his North Attleborough home and charged with first-degree murder for the death of his friend Odin Lloyd.
The Patriots severed all ties with Hernandez less than two hours after his arrest.
After a lengthy trial, the jury announced its verdict on April 15, 2015: "Guilty of murder in the first degree."
The trial exposed a violent, troubled Hernandez — a side of the NFL star that was unfamiliar to many Patriots fans.
Growing up in Bristol, Connecticut, Hernandez was a football prodigy from an athletic family. His father, Dennis Hernandez, was a three-sport star at Bristol Central High School, a running back at the University of Connecticut and a strong mentor.
"This is a quote my father always used to give me: 'if it is to be, it is up to me' — basically saying, whatever I want my life to be, it is up to me to make it out that way," he explained in an interview with CNN.
His father died unexpectedly when Hernandez was 16, and Hernandez was devastated. The tight end admitted he was lost after his father's death, uncertain who he should talk to or hang out with.
He started running with a bad crowd. Those associations remained as he moved from Bristol to the University of Florida. He was 17 years old.
"I became the No. 1 tight end in the country, so I wanted to play at a top school and play with the top kids, because my dad always said that to be the best you got to play the best, and that's what I want to do," Hernandez said in an interview. He became the best college player at his position.
But it wasn't long before his name was connected with two violent incidents in Gainsville. Four months after he arrived, while out with teammates, he punched a bouncer at a bar. He was also questioned in connection with a shooting.
Those two incidents weren't widely known until Hernandez faced murder charges. Hernandez's marijuana use in college, however, was widely known.
That, combined with serious concerns about his character, deterred teams from drafting the tight end. Belichick and the Patriots took a chance and selected Hernandez in the fourth round.
Three years later, Hernandez couldn't escape his trouble-filled past. Belichick appeared recently on CNBC. It was shortly before Hernandez was acquitted of two other murders. The Patriots coach played a word association game with Suzy Welch:
Welch: "Deflategate."

Belichick: "Ridiculous."

Welch: "Aaron Hernandez."

Belichick: "Tragedy."

Welch: "Heartbreaking."

Belichick: "Yes, that would be another word."
It's a sentiment shared by many.
"This is a tragedy on every level," said Dan Lebowitz, executive director of Northeastern's Center for the Study of Sport in Society. "It's tragic that people might have died at the hands of Aaron Hernandez. It's tragic that Aaron Hernandez took his life at 27."
No matter how you look at the tragedy, four lives were cut short. And Hernandez's football career is a mere footnote.
Correction: Due to an editing error, an earlier version of this story misspelled Dan Lebowitz's last name. We regret the error. 
This article was originally published on April 20, 2017.
This segment aired on April 20, 2017.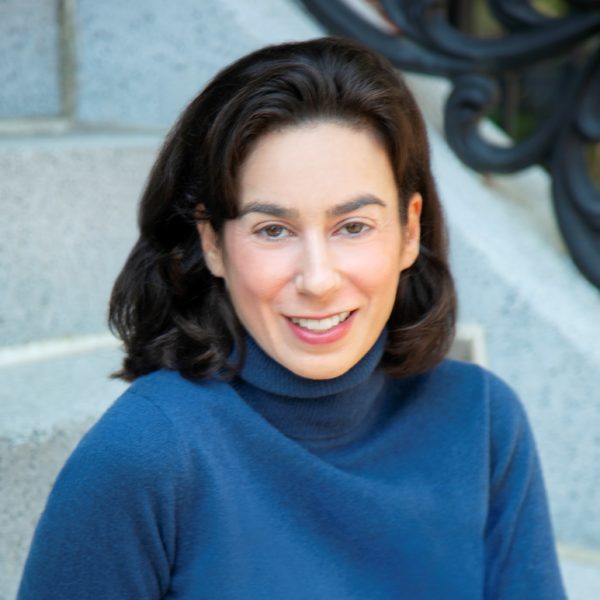 Shira Springer Sports and Society Reporter
Shira Springer covers stories at the intersection of sports and society.