Supporters Crowd Boston Common For 'March For Science'
Scientists, doctors and others took to Boston's streets and gathered on Boston Common Saturday in support of scientific knowledge, research and the power of facts.
Boston's March For Science was one of many satellite rallies taking place throughout the country, with the main event — expected to be the largest — in Washington, D.C.
Organizers insist the events were not put on for partisan reasons and that they wanted to "celebrate Boston as a space for scientists and scientific research." However, some attendees said they feared that proposed cuts to federal research funding and changes to environmental policy could put scientific progress — and reality — in jeopardy.
Major Boston area medical institutions including Massachusetts General Hospital, Harvard Medical School, Beth Israel Deaconess Medical Center and Brigham and Women's Hospital expressed their support for Saturday's events.
The main March For Science event in Boston took place on Boston Common, with smaller events happening throughout the city during the day.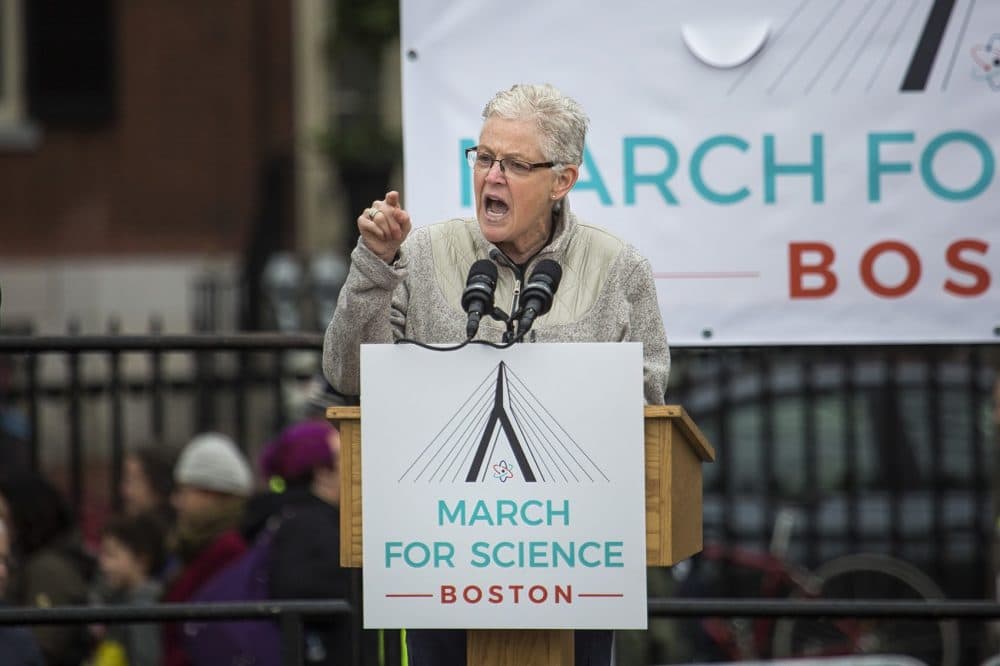 Among the speakers on Boston Common was Boston-native and former Environmental Protection Agency Administrator Gina McCarthy.
McCarthy urged the crowd of several thousand to take action to make sure no public policy harms the safety of the environment and the community.
"As Americans, as New Englanders, as Boston Strong, we care about our natural world," McCarthy said. "We value the safety of our communities and our country and we will cherish and we will fight for the health and the future of our children."
While organizers said the goal was to keep the march nonpartisan, some march attendees said the election of President Trump had pushed them into attending and even paying more attention to politics.
Biologist and Somerville resident Ben Ewen-Campen was at the Common Saturday and said it was Trump's election and proposed policies that spurred him to run for the city's Ward 3 alderman seat.
"I think me and a lot of my generation sort of dropped the ball on local politics and I think we all sort of realized it was time to get back into it," Ewen-Campen said. "I think a lot of the stuff we really care about at the national level — the rubber kind of meets the road at the local level."
Schools and medical institutions in Boston put on events throughout the day that coordinated around the Boston Common event, including rallies at Harvard's Longwood and Cambridge campuses as well as at MIT.
Ivan Kroupin organized the March For Science events at Harvard's Cambridge campus and said he agreed with Boston organizers that the day should remain nonpartisan. However, Kroupin said that doesn't mean scientists aren't allowed to touch political issues.
"Our line is that it's nonpartisan but not apolitical. This isn't an easy line to draw but it's an important one," Kroupin said. "And I don't think it should be surprising that it isn't an easy line to draw. I mean, there hasn't been a movement of scientists thinking about what their role is en masse in policy and public life before, as far as I know."
Naomi Oreskes, a Harvard professor of the history of science, spoke at the school and said Saturday's events were about making people aware of the scientific community's worries.
"It's not just science that is threatened right now," Oreskes told the crowd. "It's knowledge. It's inquiry. It is the gist of what we do as scholars, as academics or as any citizen who cares about the country that they live in."
With reporting by WBUR's Kathleen McNerney and Elizabeth Gillis
More Photos: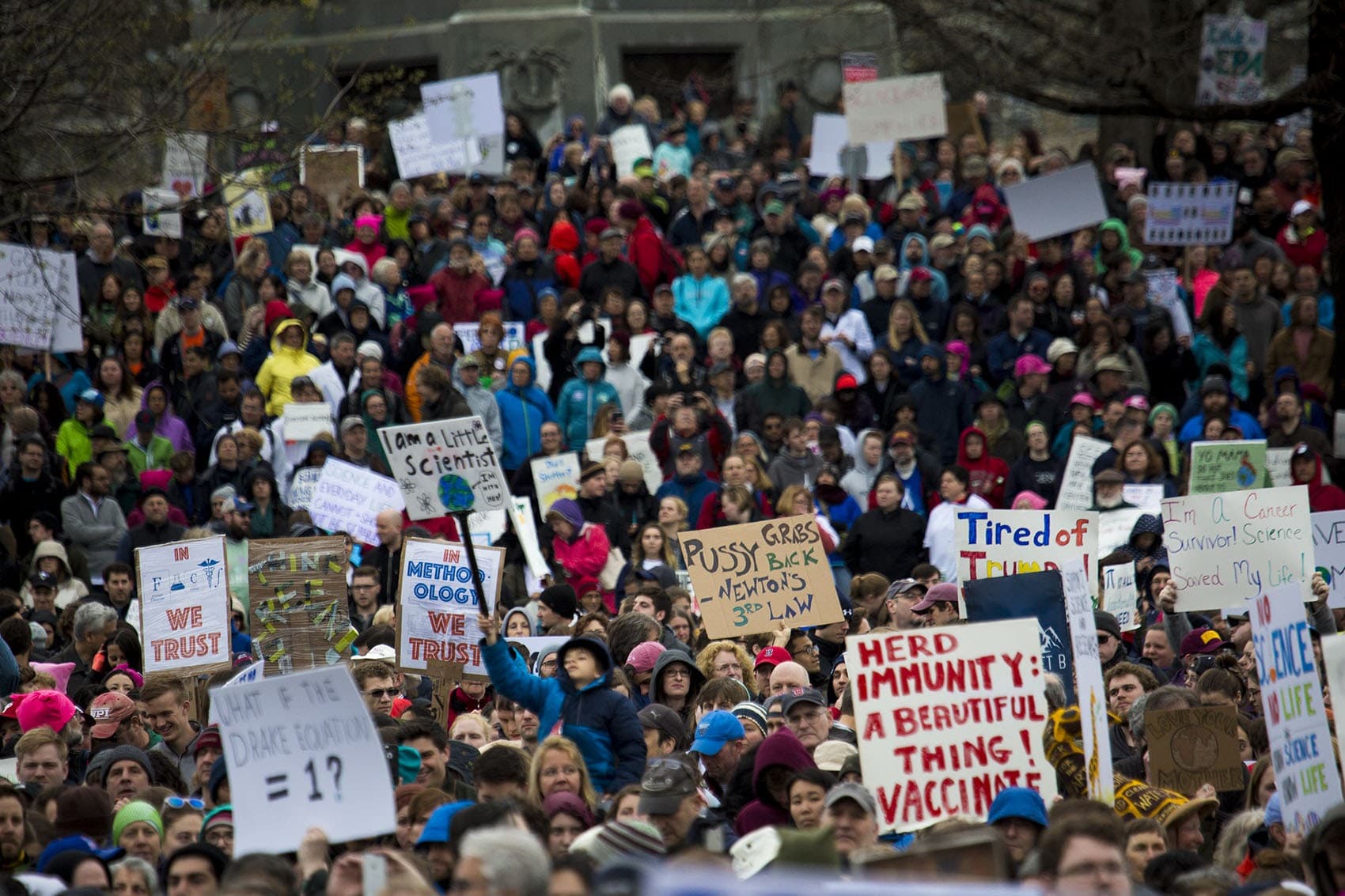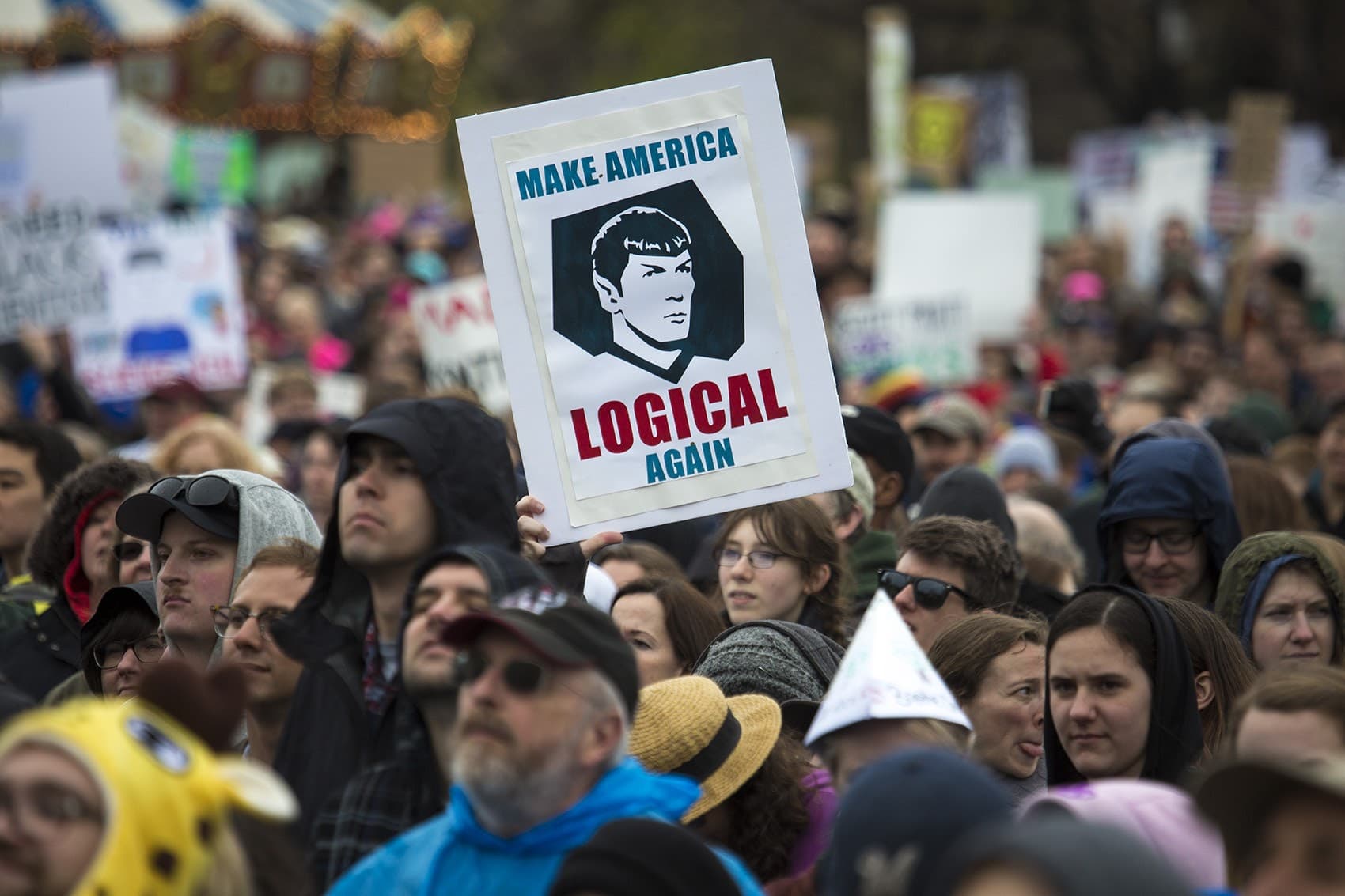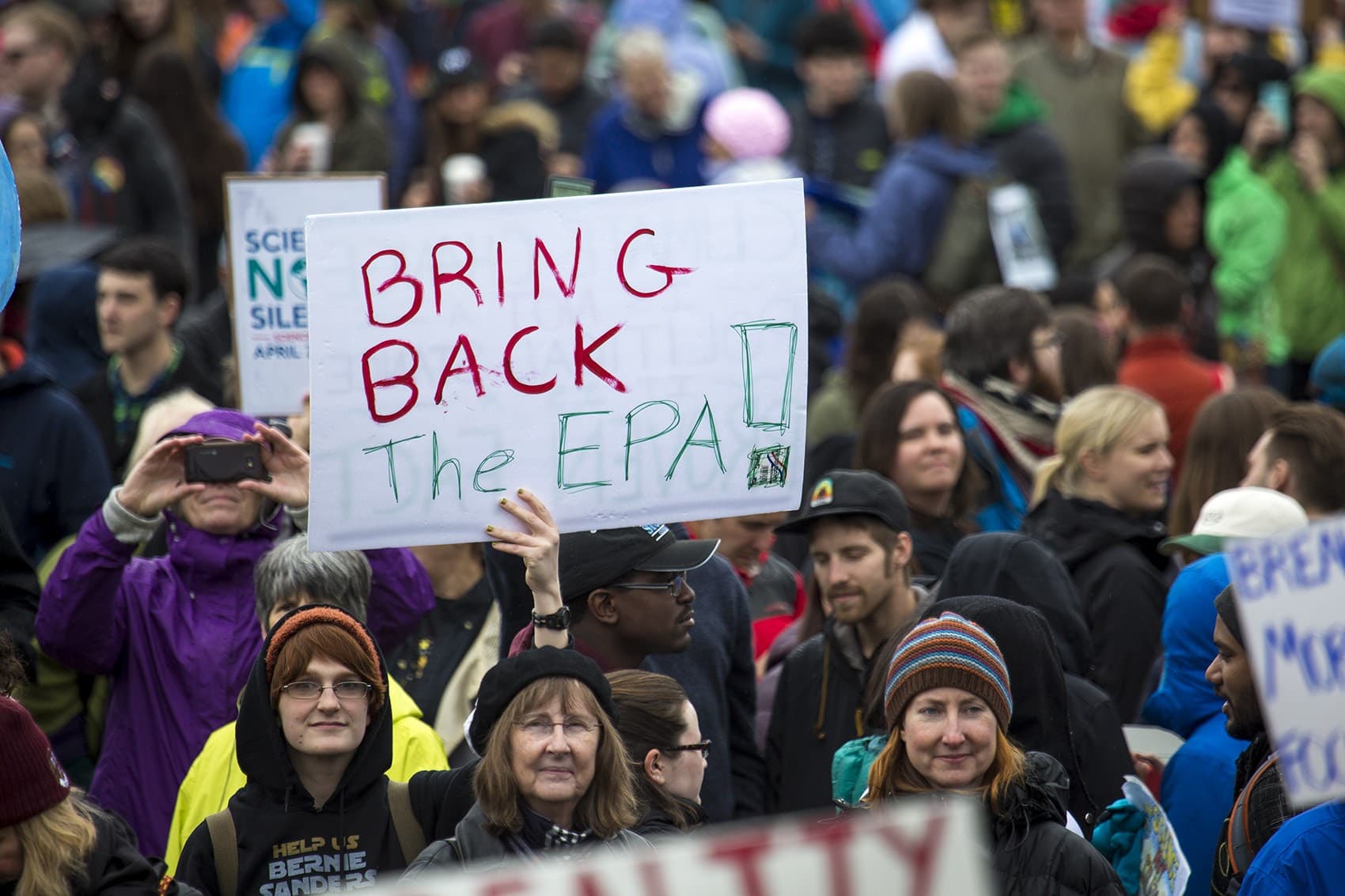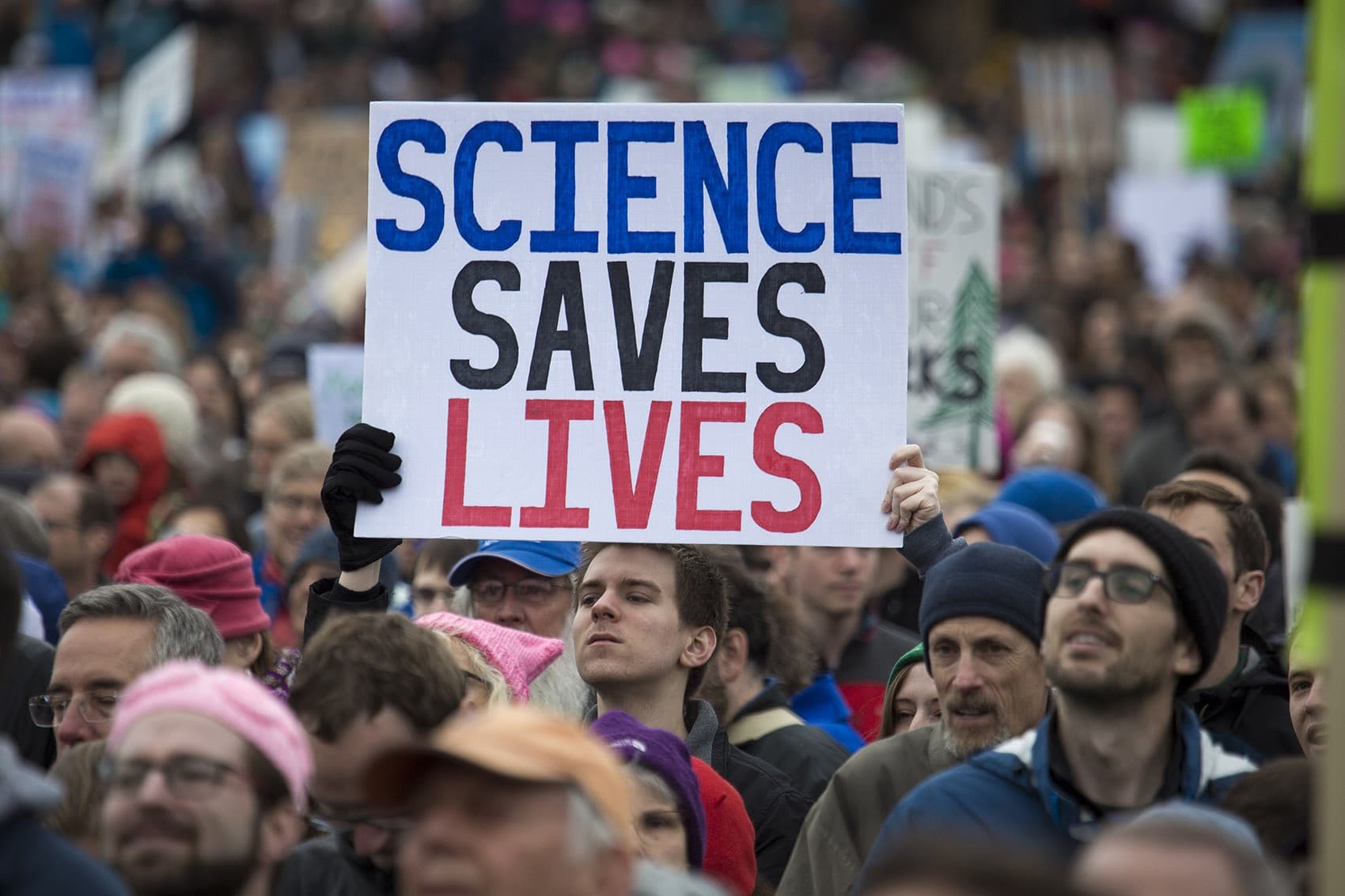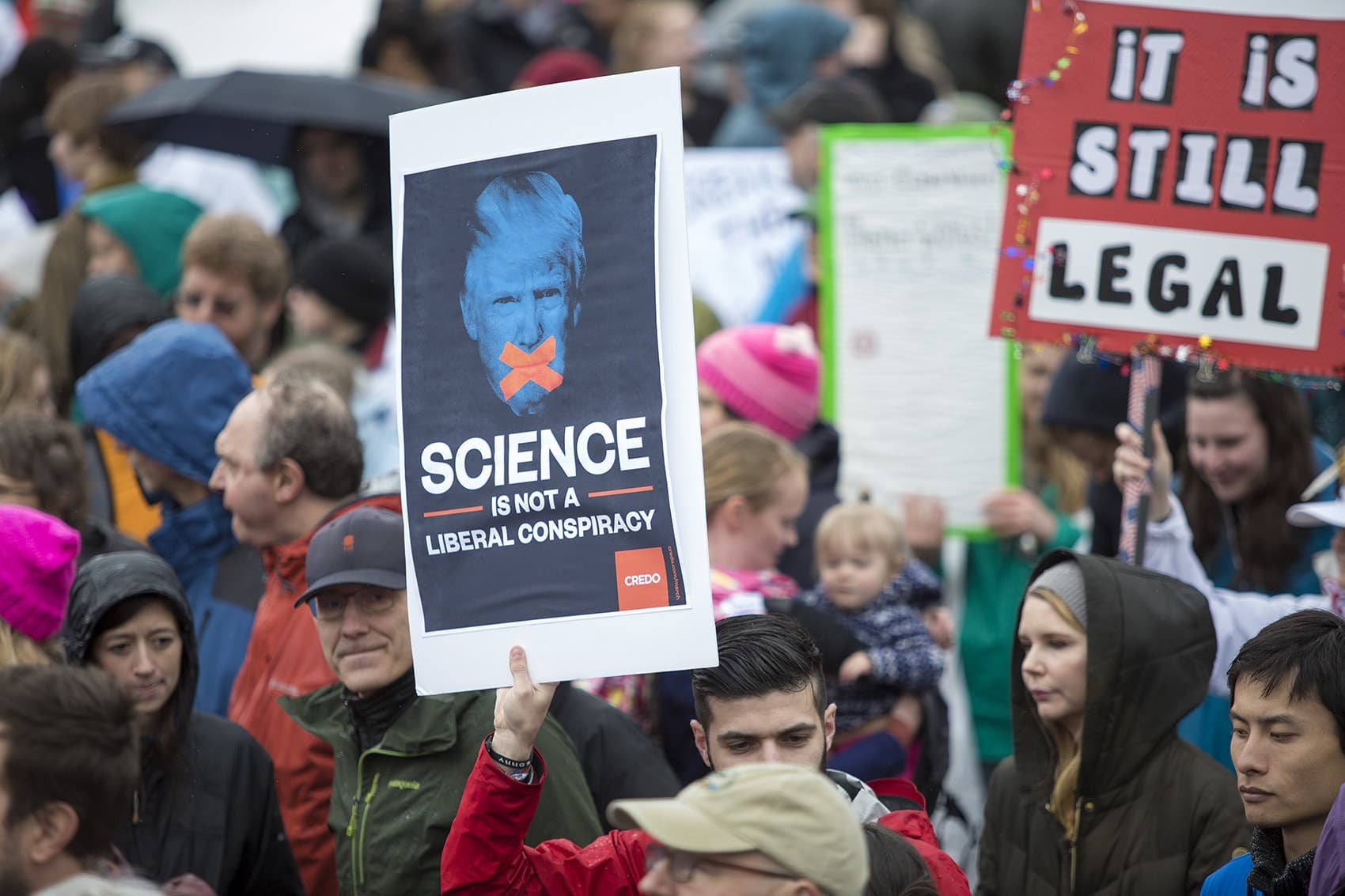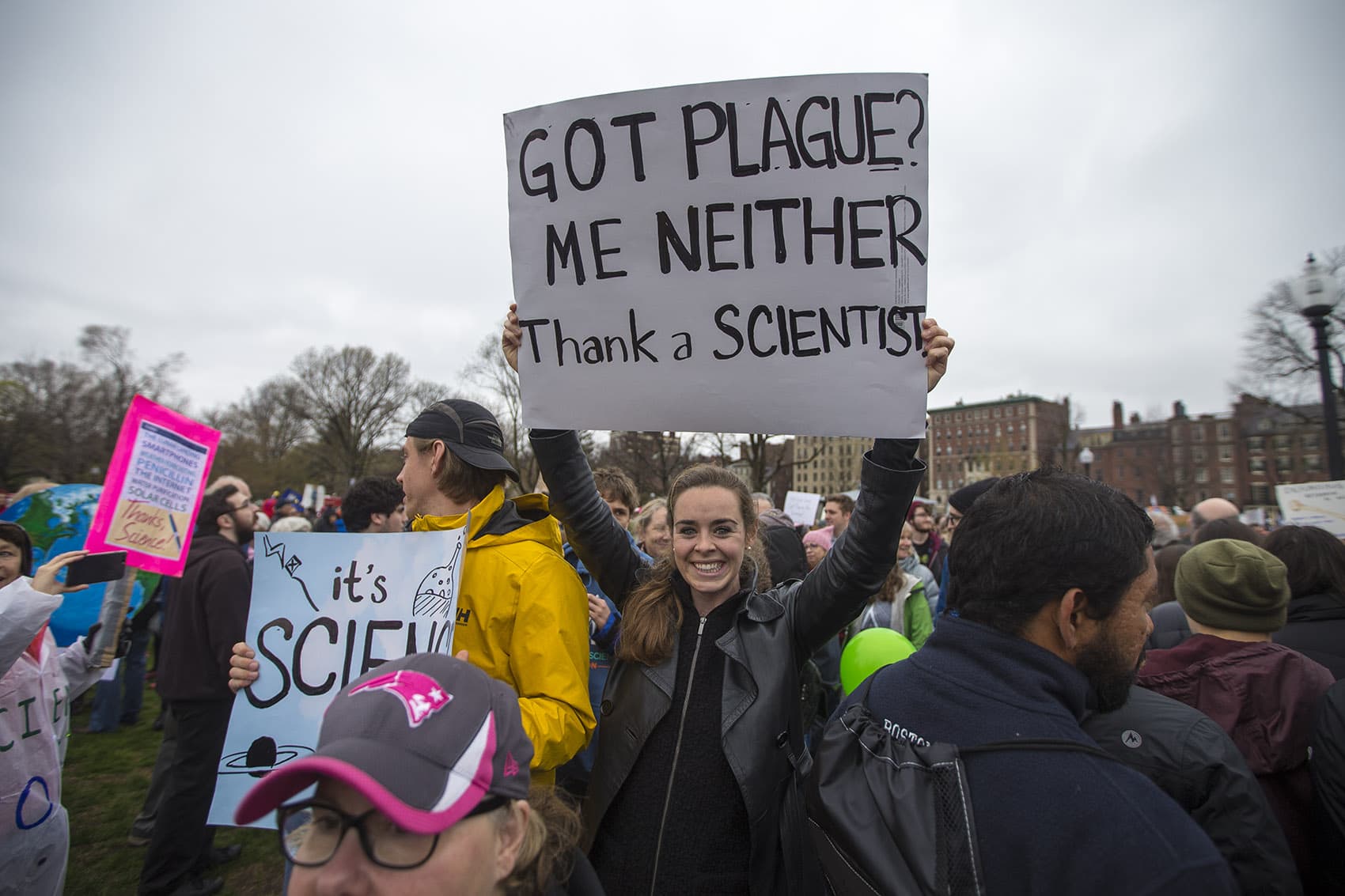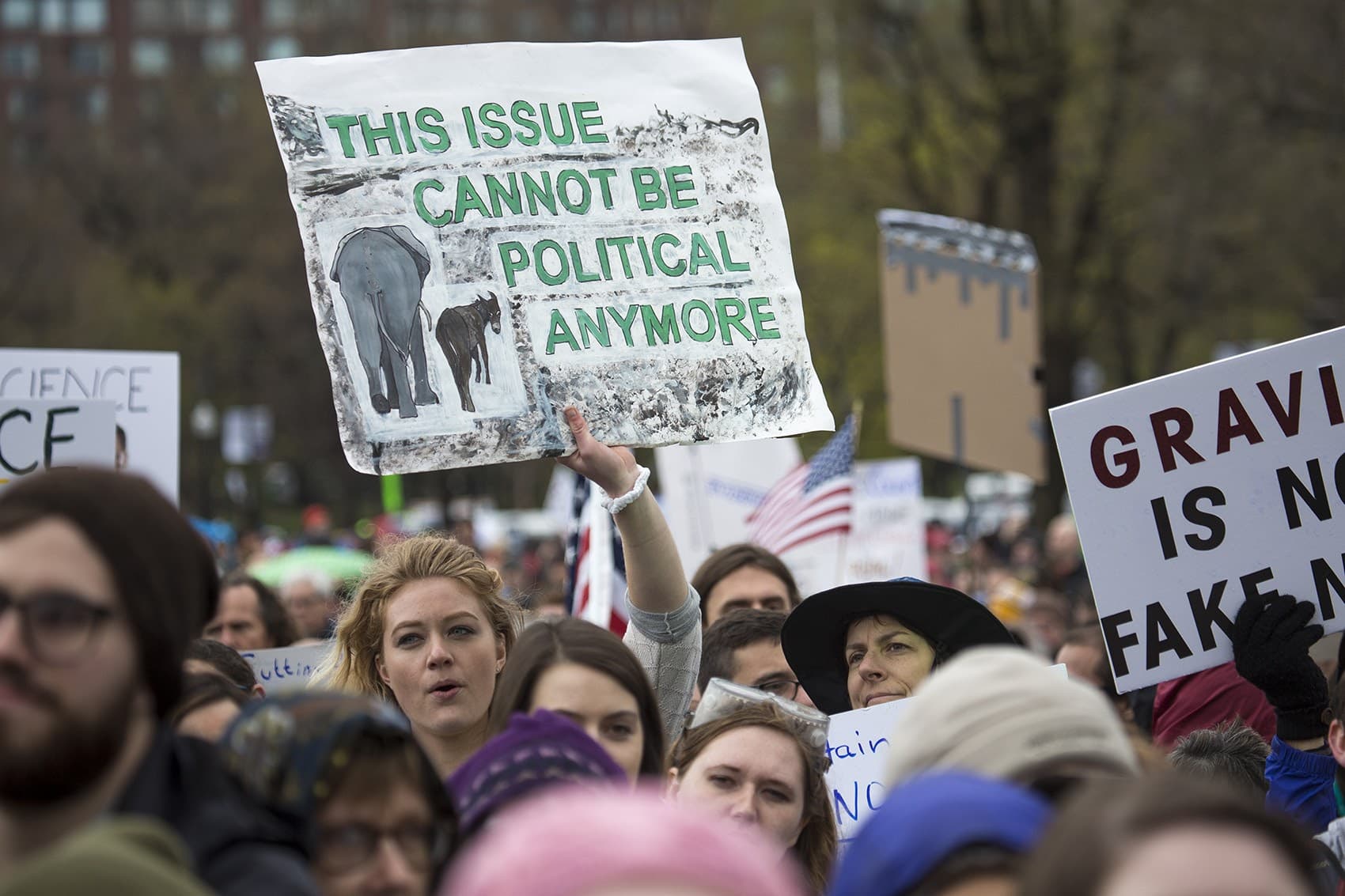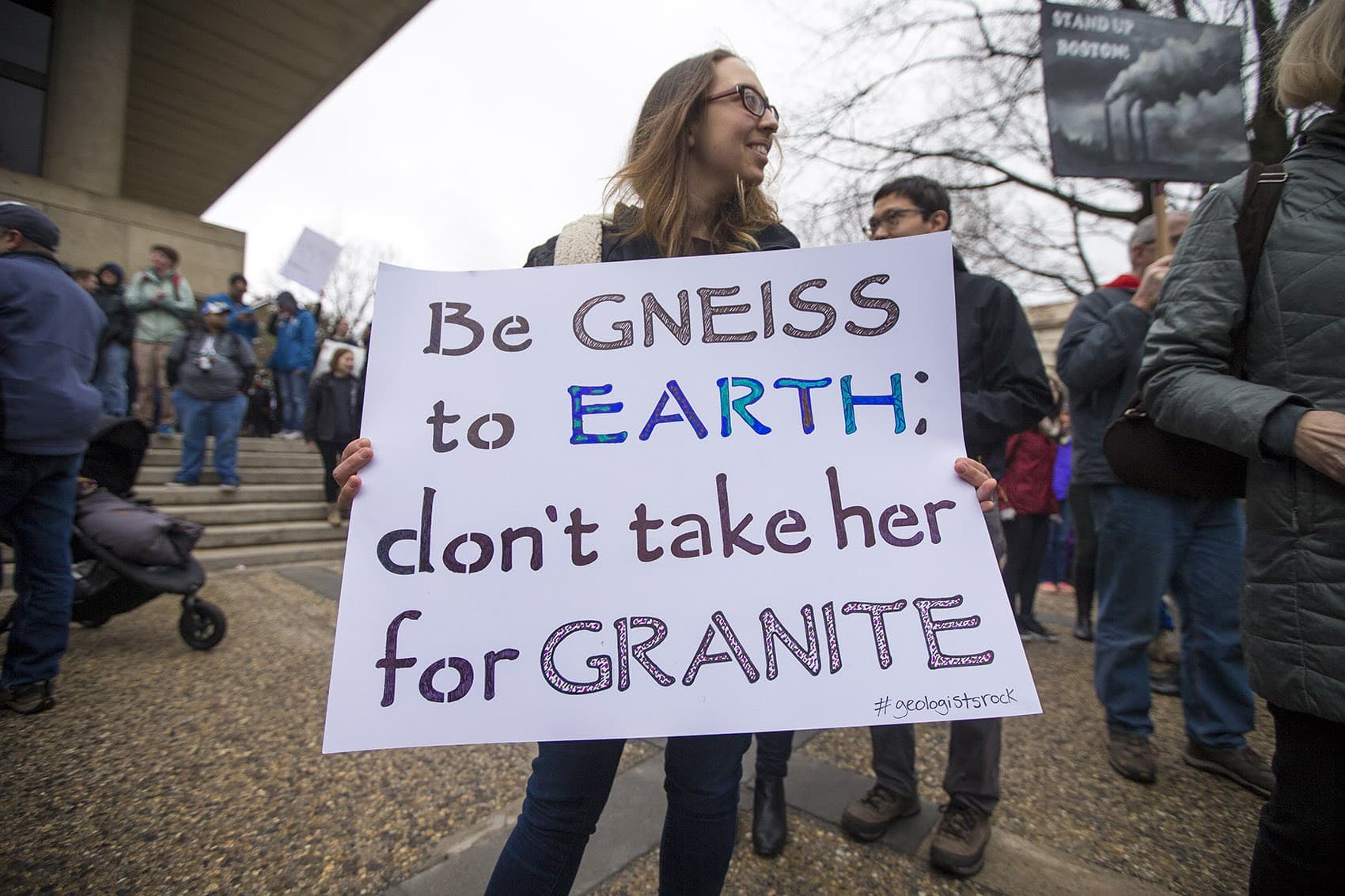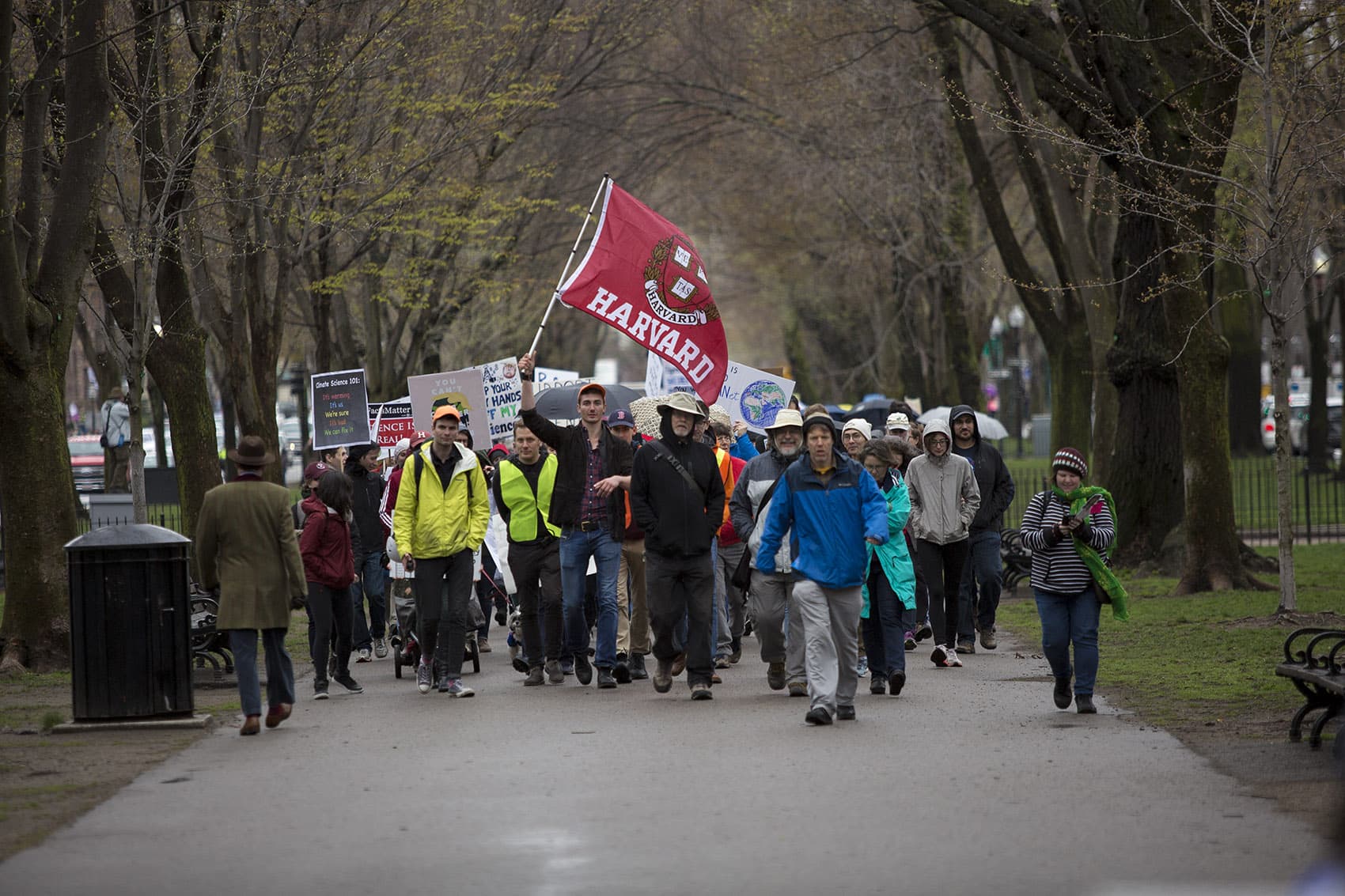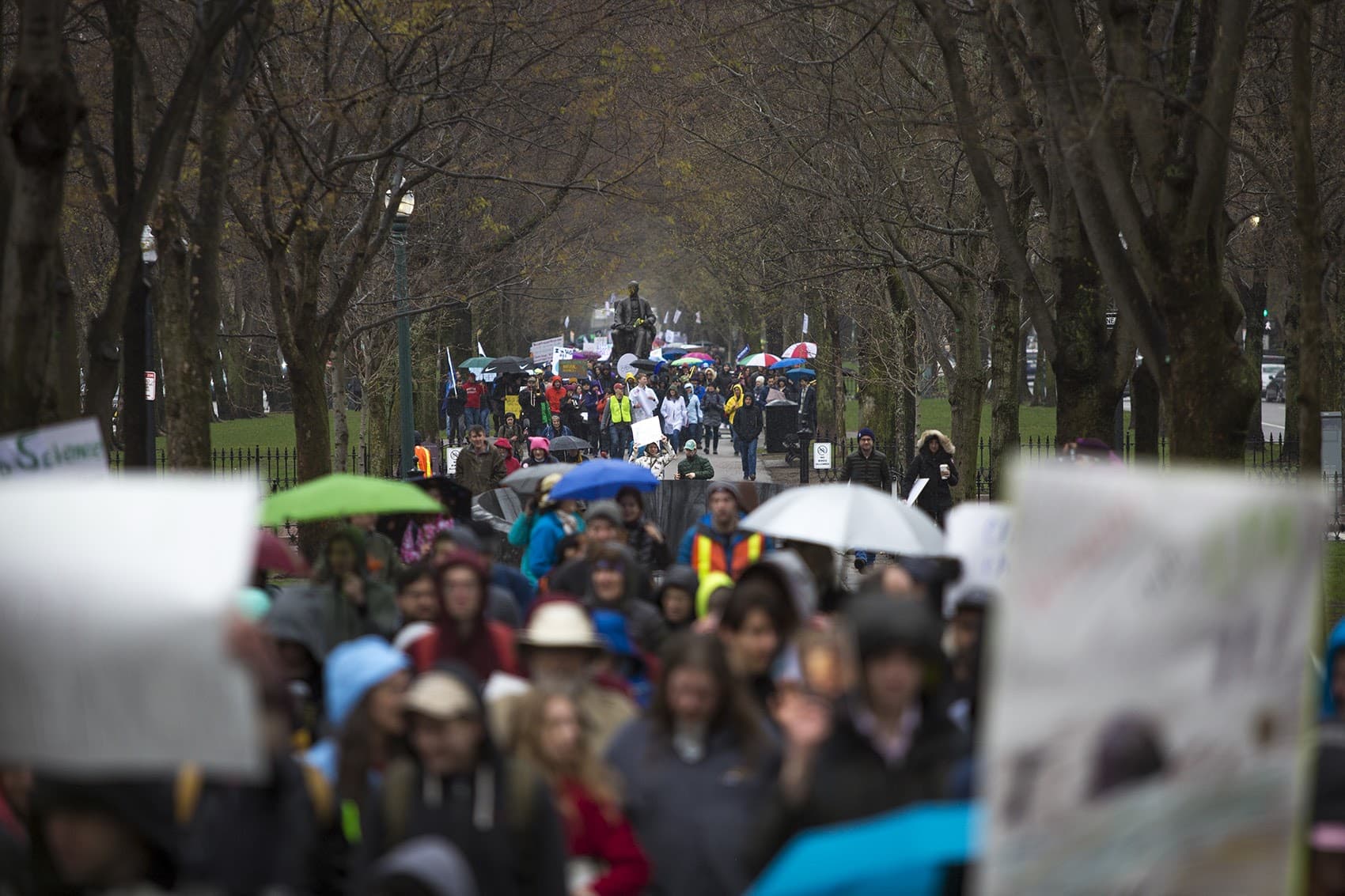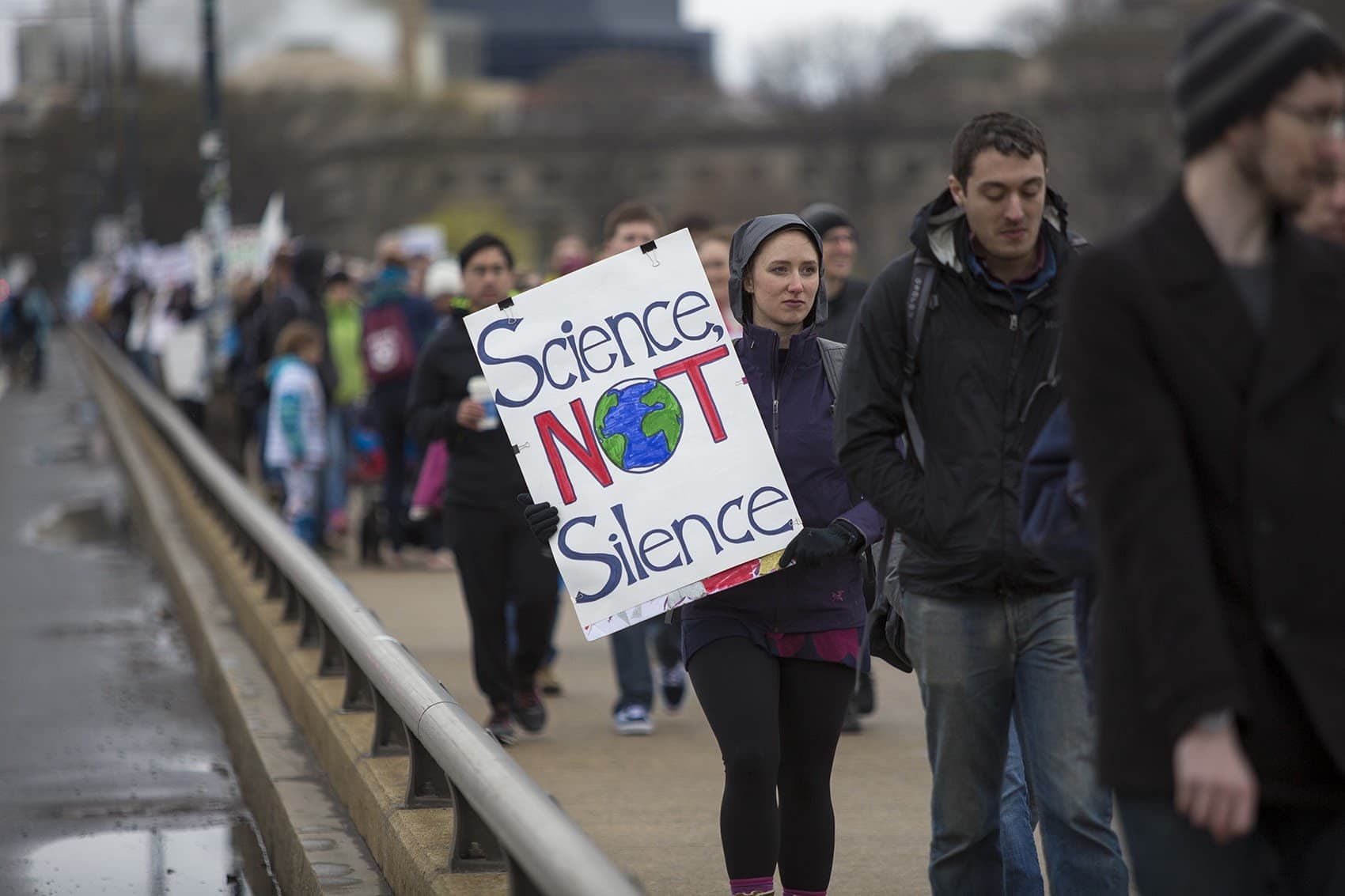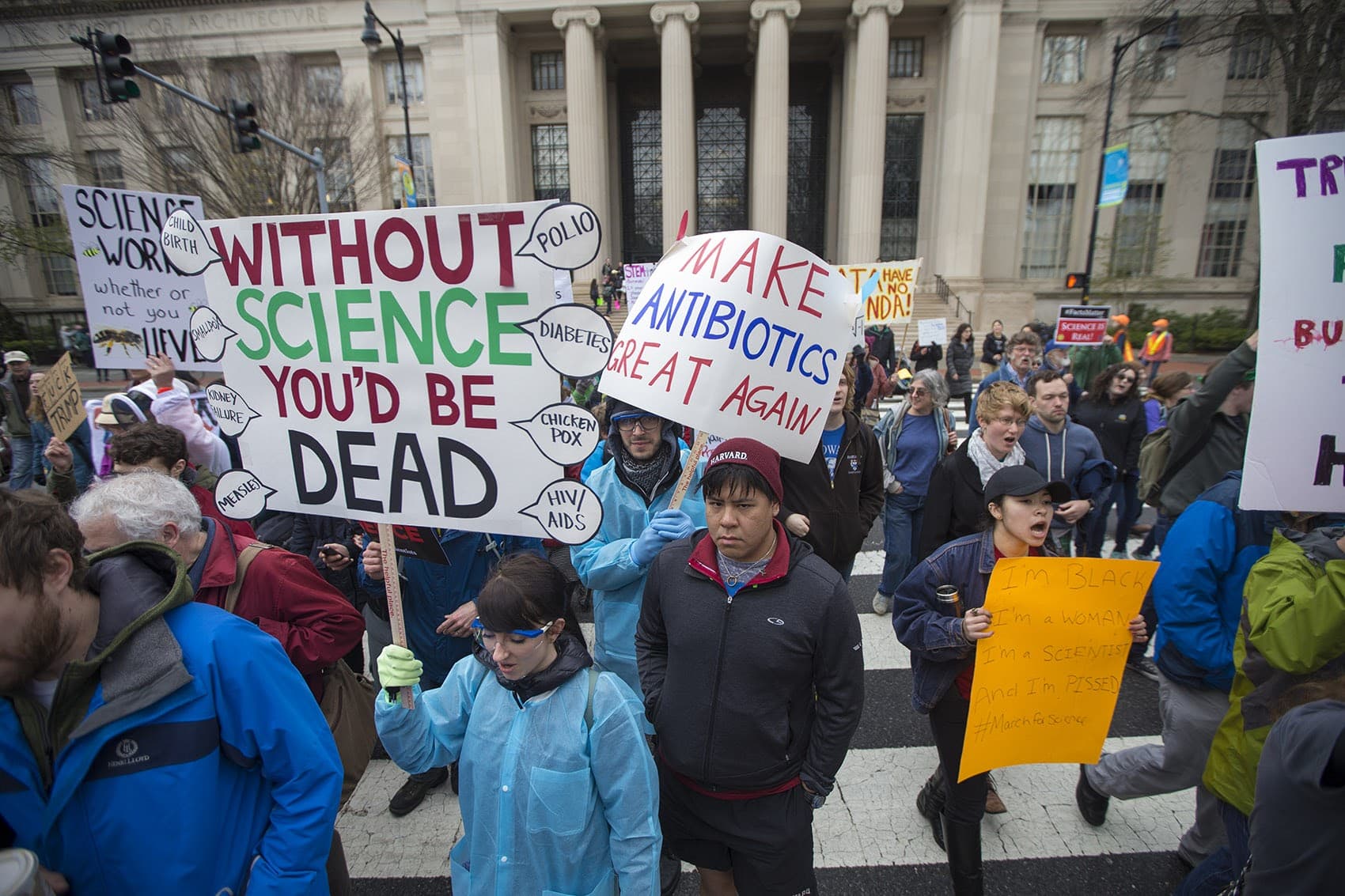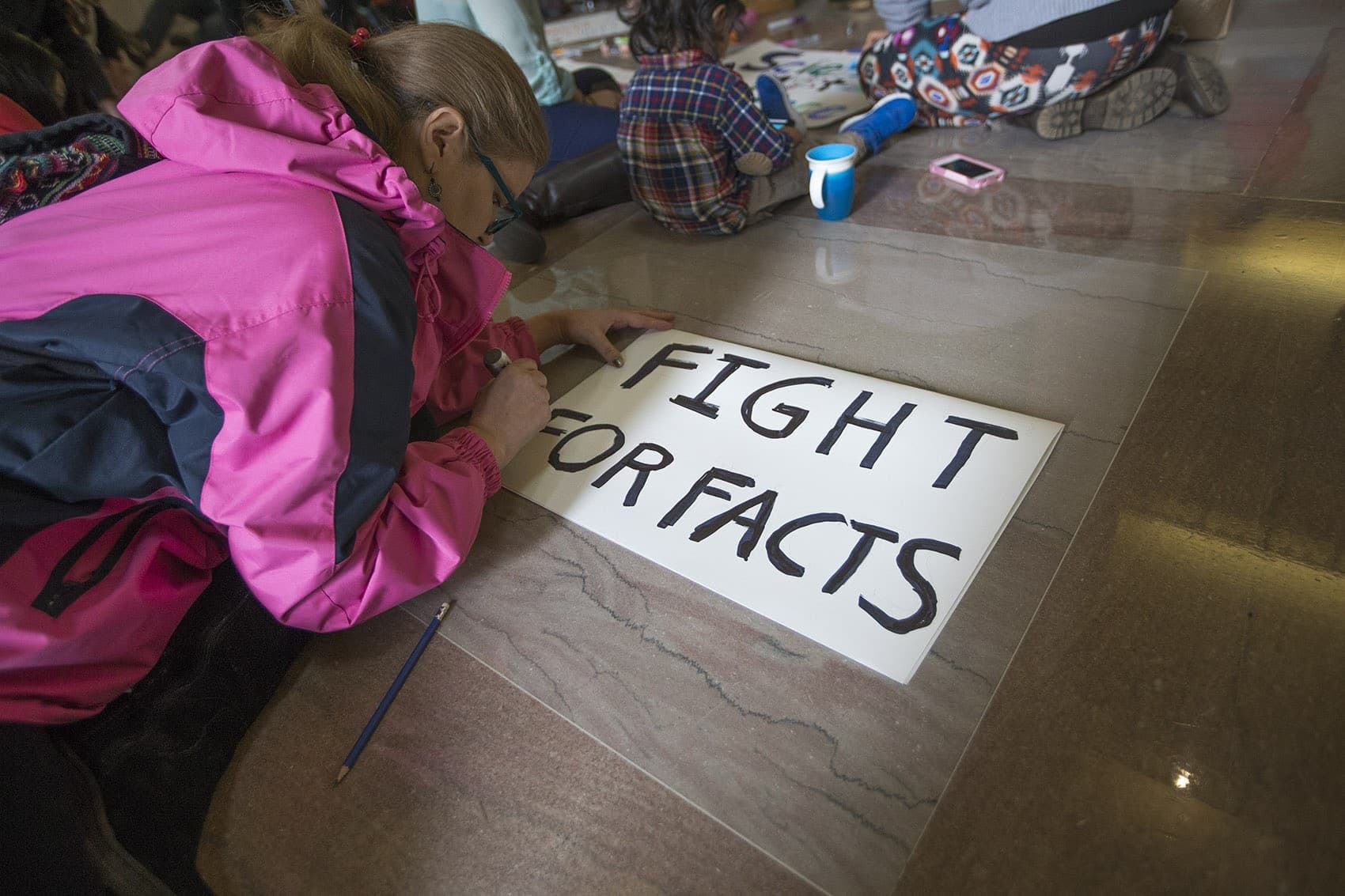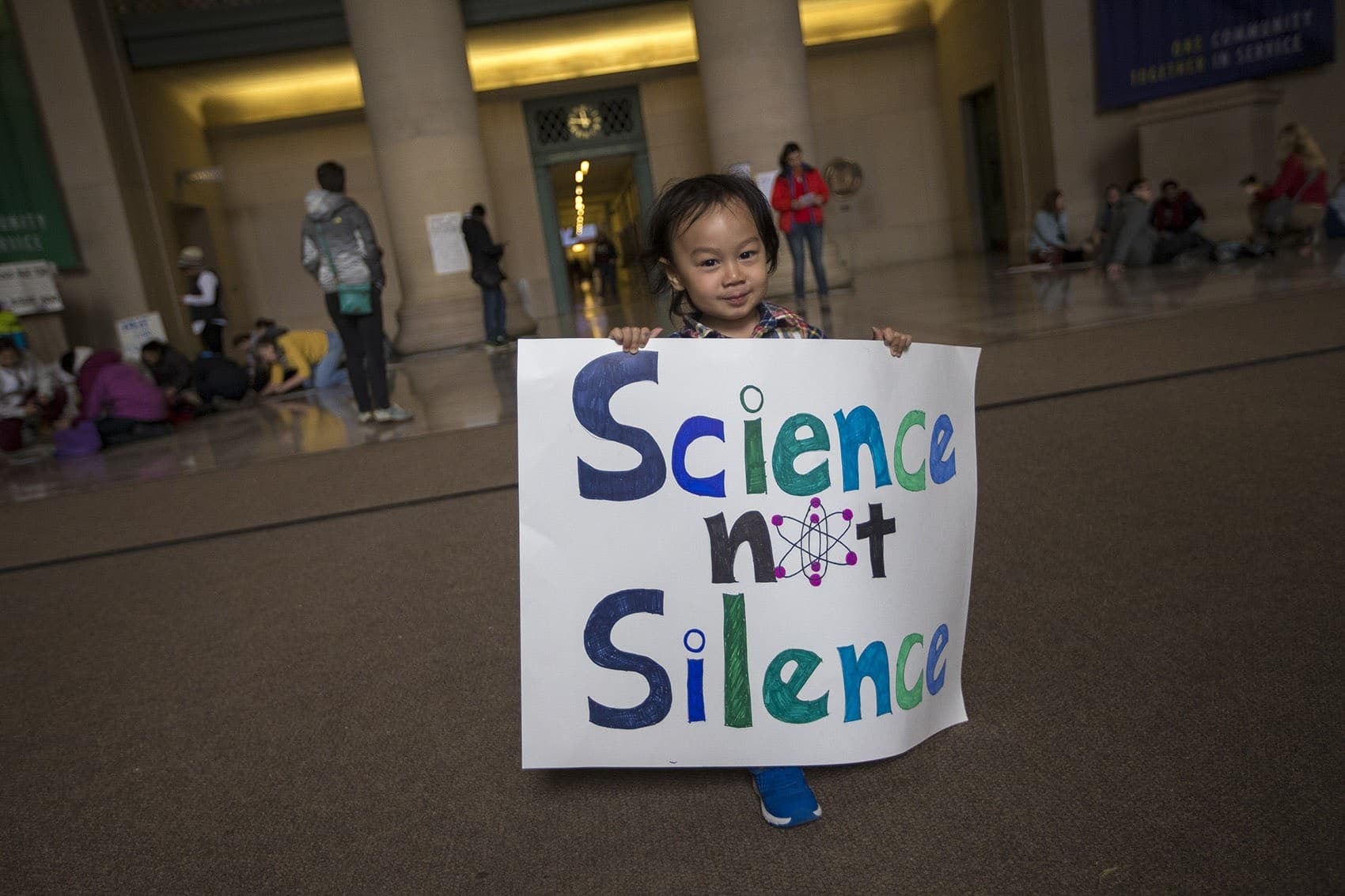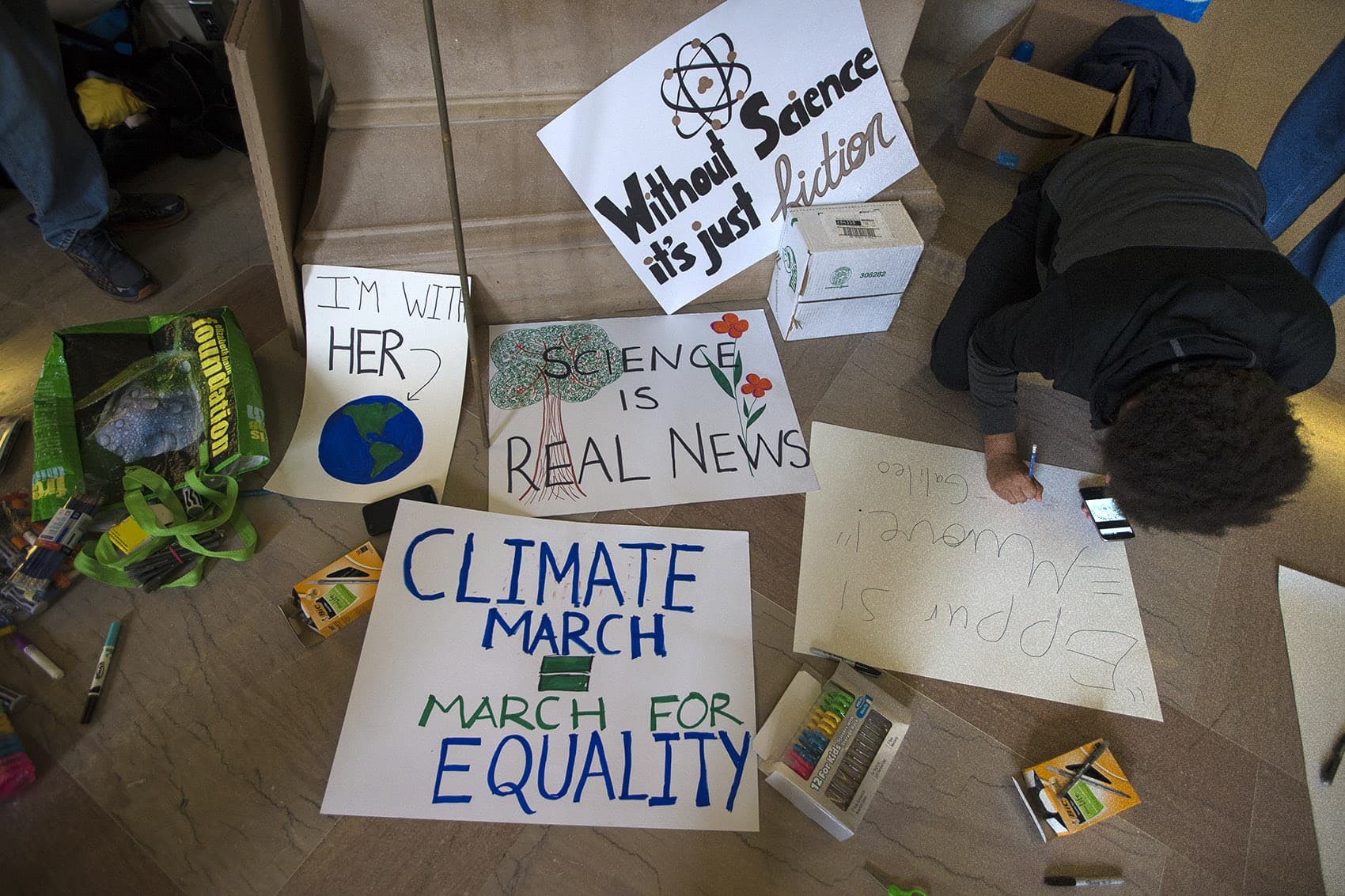 This article was originally published on April 22, 2017.