Environmentalist Robert Massie Announces Run For Governor
This article is more than 6 years old.
The race for governor in Massachusetts just got a little more crowded.
Environmentalist and entrepreneur Robert Massie says he's running for governor in 2018. He joins fellow Democrat and former Deval Patrick budget chief Jay Gonzalez in the race. They will likely also be joined by Newton Mayor Setti Warren, also a Democrat, who is widely expected to hop in the running.
Massie was most recently head of the University of Massachusetts Boston's Sustainable Solutions Lab — which focuses on climate change research and preparedness. He ran for lieutenant governor in 1994 with Democrat Mark Roosevelt — losing to incumbent William Weld and Paul Cellucci — and U.S. Senate in 2011. He dropped out of the race after Elizabeth Warren's campaign gained steam.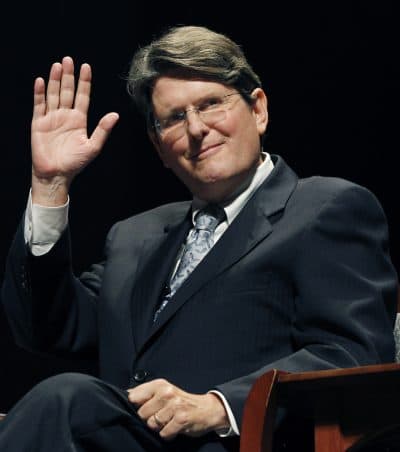 Among Massie's top priorities is bringing more sustainable energy options to the state, which he said will create new jobs and boost a new sector of the economy.
"We have problems with fundamental fairness and inequality that ripples across housing and schools and jobs," he said in a phone interview Monday. "We have an opportunity to transform the state completely by pursuing renewable energy at a much faster rate, like what's going on across the world."
While Baker and his Democratic rivals push their management experience as they try to win votes, Massie said the state needs more than that.
"I think it's about vision and leadership," he said. "Can you lay out a future for the state, drawing from the millions of wonderful ideas that people have ... and have Massachusetts become again a leading force in the United States, pushing us towards a new economy that creates new jobs and is much more fair."
Republican Gov. Charlie Baker is widely assumed to be running for re-election, but hasn't announced his candidacy.