Roxbury Community College Unveils A Football Field Of Solar Panels Over A Parking Lot
This article is more than 4 years old.
On a bright, sunny Friday, Boston's Roxbury Community College (RCC) unveiled a big new energy project.
RCC President Valerie Roberson cut the ribbon on a football field-sized canopy of solar panels that hangs over a repaved parking lot. And, 500 feet beneath the parking lot, there's more: 115 geothermal wells designed to capture energy for heating and cooling the campus.
Kevin Hepner, vice president of finance and administration at RCC, says this "tri-level" infrastructure for renewable energy is the first of its kind in the state. And Roberson says it's a sign that urban and community colleges are joining a statewide push against climate change.
Some of higher education's marquee renewable-energy work has taken place at wealthy private universities like Harvard and Cornell. But community college students are likelier to seek a professional certificate in photovoltaic installation, training RCC has historically offered.
"It's one thing when Harvard does it, when Bard does it," says Austin Blackmon, the city's chief for environment and energy. "But when a community college [does it] — where you're teaching the future technical workers of America — it's even more powerful."
It's been a long time since the campus had a ribbon cutting — and it's part of the first major renovation of RCC's campus since the late 1980s. All told, the renovations will involve $72.5 million in work, adding and modernizing learning space for everything from fine arts to phlebotomy.
And RCC President Roberson says a remaking of energy infrastructure was an important spur for much-needed work.
When she took office in 2013, Roberson says she faced $19 million in deferred maintenance. She says officers at DCAMM, the state's capital management authority, recommended seeking an "energy savings performance contract," an optimized agreement that leverages cheap energy to pay for new infrastructure, minimizing financial risk to the institution.
RCC entered into that contract with Ameresco, a Framingham-based renewable-energy firm, for $20.1 million. College officials expect the entire energy project will generate around $860,000 per year in savings, which Roberson says can go back into serving students — and, she adds, "they need it."
The project was helped along with a $600,000 "Leading By Example" grant, given by the state's Department of Energy Resources for projects like this one.
Roberson says she's "proud" of the big bank of photovoltaic cells on Columbus Avenue. She sees the project is a sign that Roxbury can punch above its weight in the fight against climate change: "It's always the poorest communities that are most severely impacted. Now we have an opportunity to contribute to lessening the effect."
The mayor's office says the solar project will bring Boston a step closer to becoming carbon-neutral by 2050.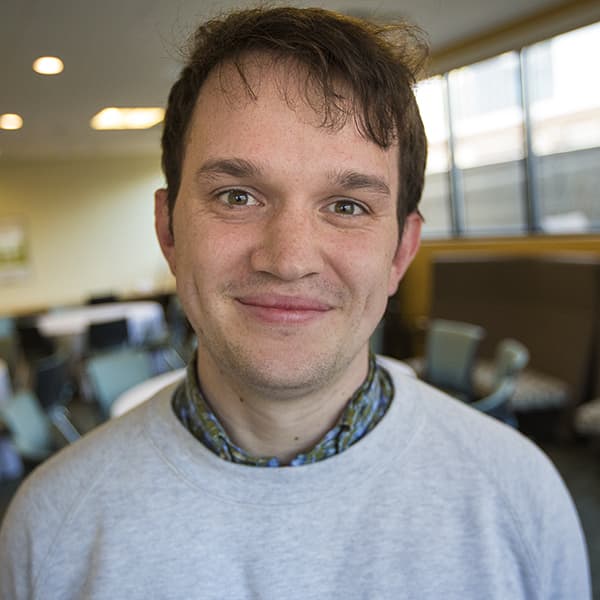 Max Larkin Reporter, Edify
Max Larkin is a multimedia reporter for Edify, WBUR's education vertical.