Report: State Agencies Can Do More To Ensure Safety Of Special-Ed Students
This article is more than 3 years old.
There are improvements to be made in the state's oversight of residential special education schools. That's according to new recommendations by the state's Office of the Child Advocate (OCA).
Gov. Charlie Baker convened an interagency working group last year after substantiated reports surfaced of abuse and neglect of special needs students at the Eagleton School and Peck School. The working group is coordinated out of the OCA and is designed to look at how current oversight of these schools by the state can be improved. The findings released this month, first obtained by the investigative news agency The Eye, recommend steps that can help prevent further harm to students.
Many of the recommendations call for streamlining the oversight activities of the five different state agencies involved with licensing and monitoring residential special-ed schools. The study highlights the need for a better data sharing system among the agencies with the hope of identifying potentially troubling trends at programs before serious problems arise.
Maria Mossaides is director of the OCA and spearheads the working group. She says communication among the agencies has already improved but there's still work to be done.
"You know, it would be nice, I think, to be able to press one button and have this instantaneous update but we're not quite there yet," Mossaides said.
The working group has been meeting for a year, looking at three major functions of state agencies within the residential special education school system. These include the licensing and approval processes required to get such a school up and running; the ongoing management of state oversight at individual schools; and the state response to allegations of abuse and neglect.
"We looked at those three functions and did a deep dive analysis of where those functions could be improved upon," Mossaides said. "The ultimate goal being to increase the type of reporting from the actual schools that would enable us to more quickly detect if there was a potential issue with a program or not."
WBUR and The Eye reported last year on such allegations of abuse and neglect levied at the Chamberlain International School, which is under investigation by the Boston-based Disability Law Center. School administrators have pointed out that the institution is in compliance with state regulations.
Mossaides says the group will continue to evaluate the state's regulatory functions. She says moving forward, there's a particular question that needs to be answered:
"How we are going to re-engineer our business practices so that we, to the best of our ability, attempt not to have anything fall through the cracks," Mossaides explains.
The group plans to implement its recommendations before suggesting any new statutory or regulatory measures.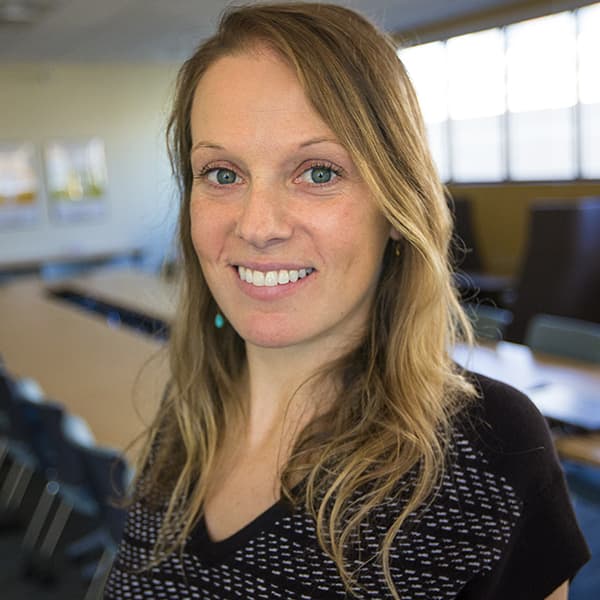 Shannon Dooling Reporter
Shannon Dooling is an immigration reporter at WBUR, Boston's NPR news station.