'He Lived On His Bike': Friends Recall Cyclist Killed In Boston's Back Bay
Play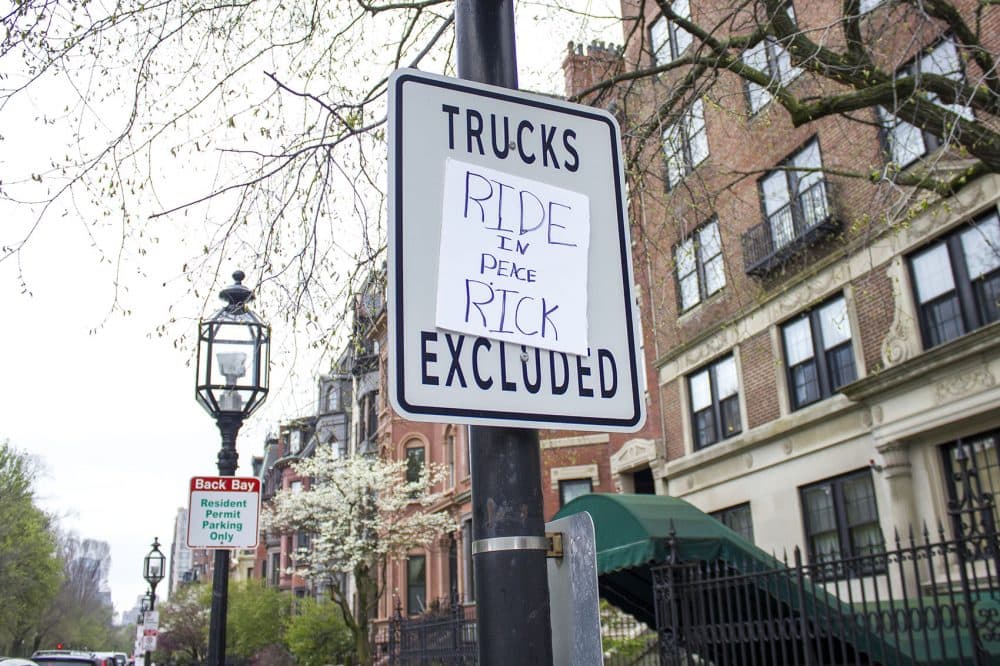 This article is more than 5 years old.
Friends of a Boston man who was hit and suffered fatal injuries while riding his bike in the Back Bay remembered him Tuesday as a generous soul who loved traveling and loved riding bikes.
Rick Archer, 29, of South Boston, was struck in a hit-and-run crash early Sunday and died from his injuries Tuesday morning.
"Did you ever see a dog with three legs? It doesn't even know what the problem is, and to an extent it kind of felt like that with Rick," said Lee Yanco, one of Archer's best friends growing up, and a groomsman at his wedding. Yanco said Archer faced some difficulties in life, but he didn't let it get to him. "Like anybody else in his position would be crushed or depressed or something like that, but for him, he was just always happy about the situation."

Archer worked as a bike messenger in the city, in addition to working other odd jobs. He was also active in the city's circus community as a fire spinner.
Yanco said Archer's love for riding was on display the last time they saw each other at a restaurant in Boston.
"Probably when we were leaving the restaurant, Rick hopped on his bike in like 10-degree weather and biked home, and I was like, 'I think you're kind of crazy, man, but all right,' " Yanco recalled. "He lived on his bike. That was his mode of transportation."

Cycling advocates in the city see Archer's death as a reminder of the need to improve bike infrastructure on Boston streets.
Standing at the crash scene at the intersection of Clarendon Street and Commonwealth Avenue, Becca Wolfson, executive director of the Boston Cyclists Union, said Archer's death could have been avoided with better bike infrastructure.
"We are definitely frustrated at the pace of change on our street," she said. "And a fatality like this could have been prevented. Ask any resident of the Back Bay if speeding is a problem, and they'll overwhelmingly say absolutely."
Boston's Transportation Department said the city is committed to ending fatal and serious crashes in Boston by 2030, in line with its Vision Zero plan. And the death of Archer will prompt city officials to do an engineering analysis of the intersection.
"With any fatalities something we want to do is take a look at the design of the road and understand if there are ways in which we can improve it," said Chris Osgood, the city's chief of streets, transportation and sanitation.
Osgood said Commonwealth Avenue in the Back Bay was the site of a redesign in 2010. In order to calm traffic, he said, the roads were narrowed and a bike lane was added.
"We will obviously take a look at the circumstances of this tragedy and see if there's anything in the short term which we may be able to do," he said. "It reinforces the urgency of making our streets safer across the city, and it's why every major capital project that we are taking on right now across the city has an emphasis on improving particularly [for] folks who are walking, folks who are biking."
Police are searching for the driver of a silver Toyota, who they believe hit Archer and fled the scene. Boston Police Commissioner Bill Evans said he's confident the driver will be arrested.
"I believe we have the vehicle involved in what is now a vehicular homicide case," Evans told reporters Tuesday. "We're still appealing to the public that if they were out that morning and they seen something, please come forward."
Some of Archer's friends noted that he died doing what he loved: bicycling.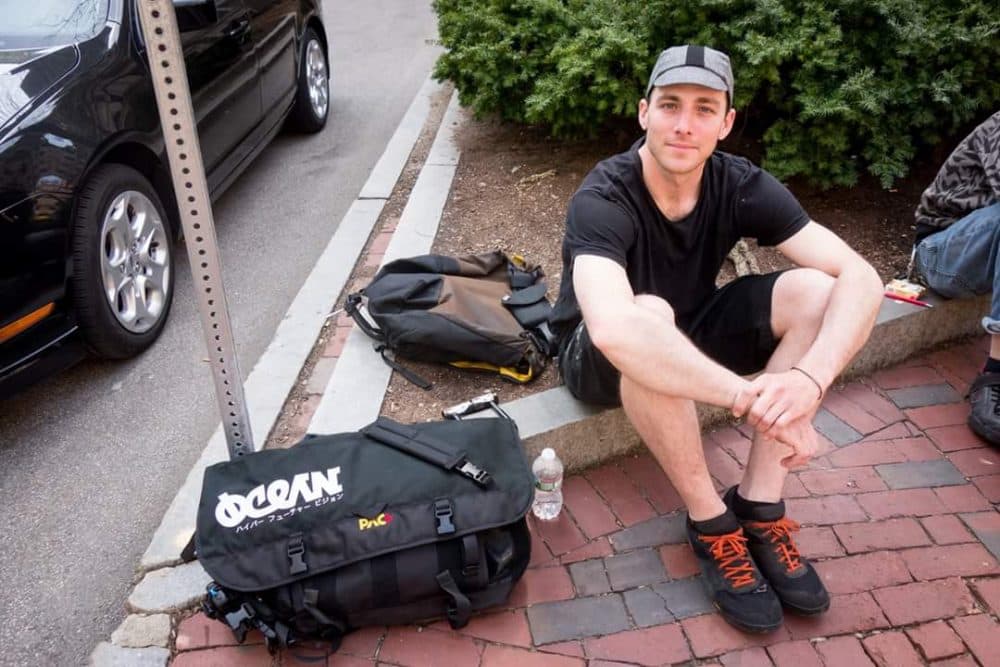 This article was originally published on May 02, 2017.
This segment aired on May 3, 2017.