Mass. Senate Moves Into Temporary Digs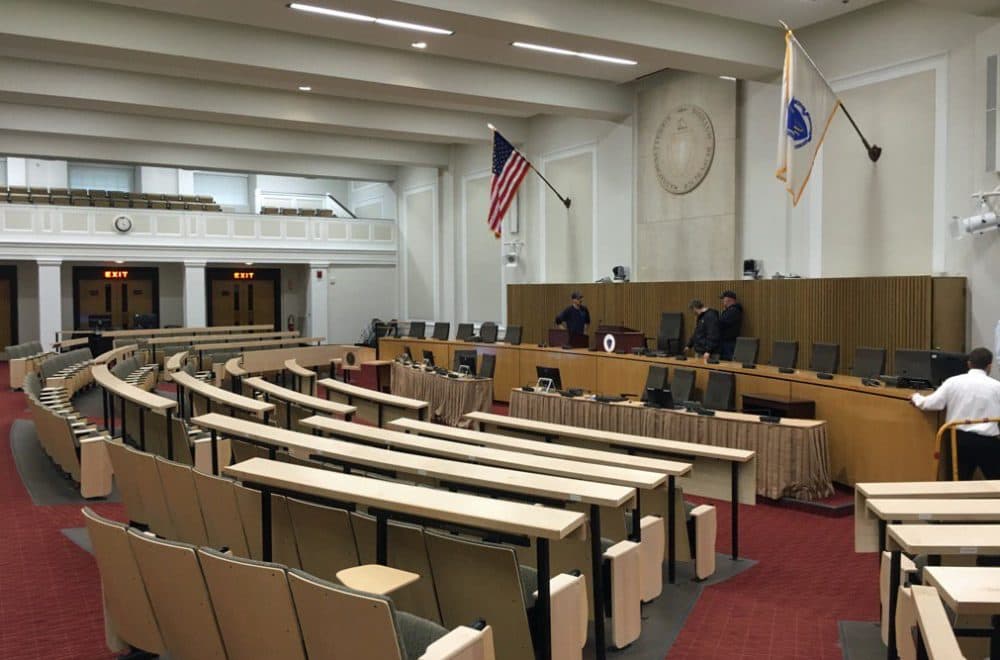 This article is more than 4 years old.
For the first time in over 200 years, the state Senate on Wednesday met somewhere other than the Senate Chamber.
Legislators gathered in the Gardner Auditorium, their new meeting location for the next year and a half while the Senate Chamber undergoes major renovations.
Senate President Stan Rosenberg says the move to the room in the State House basement was no small task.
"It's a very challenging thing to move all of the, you know, we use computers and technology, and so it was quite a feat and I give enormous kudos to the staff," Rosenberg said.
The $20 million renovation of the Senate Chamber, which is housed directly under the State House's historic golden dome, will shore up crumbling walls and underpinnings of the chamber.
"You can see damage and some things that need to be fixed that are more cosmetic, but this is really about the fundamental structure of the Chamber," Rosenberg said.
The Senate even brought a version of the so-called "Holy Mackerel" to their temporary meeting space. The "Holy Mackerel," which hangs above the Senate Chamber chandelier, is the answer to the House chamber's "Sacred Cod." The icons are meant to represent the importance of the state's fishing industry.
Senate staffers say they hope the project is completed by the end of next year.
With reporting by WBUR's Steve Brown
This article was originally published on May 03, 2017.