Forecast: Sunny And Chilly Start Today And A Rainy Friday On Tap
This article is more than 4 years old.
Temperatures today will warm up nicely, reaching around 60 this afternoon under an increasingly cloudy sky.
While the air will get warmer, there's frost in many areas this morning. It's a reminder that early May isn't the time to plant your tomatoes or other warm weather crops. Rushing such things is fruitless unless you are growing them under a hoop house or in a greenhouse. Plants put out in two or three weeks always catch up with those who rush it.
As a storm approaches on Friday, rain will develop. We should have a dry morning commute Friday, but it's a different story heading home. At that time, the rain, which is likely to be heavy in some places, will slow travel and create some big puddles on the roads. There will be a bit of wind, however, it won't be strong enough to cause power outages or other significant issues.
I am expecting one to two inches of rainfall with this system. That's a good amount, and it's welcome at this time of year. The map below shows rainfall Friday evening. The rain will likely continue through early Saturday.
The storm moves into Canada on Saturday and basically sits in place for several days. This keeps the chance of showers in the forecast this weekend, especially Saturday, but it won't be all that chilly.
It's next week when a pool of very chilly air arrives over the top of New England, keeping temperatures below seasonal averages and also likely bringing a chance of frost in a few spots. This isn't unusual for early May.
Some years we get warm weather early, and then things take a break. After a very warm April — one of the top 10 warmest on record actually — May is starting cool. It's nice when the weather strikes a balance.
You can follow my updates here and on Twitter @growingwisdom.
---
Thursday: Sunshine with building afternoon clouds. Highs 58-64.
Thursday Night: Cloudy skies. Lows in the mid-40s.
Friday: Rain overspreads the region and becoming breezy. Highs 50-55.
Saturday: Some showers, also some sunny break possible. Highs 60-65.
Sunday: More of the same with scattered showers, some sun and clouds mixed together. Highs in the lower 60s.
Monday: Partly cloudy. Highs 53-59.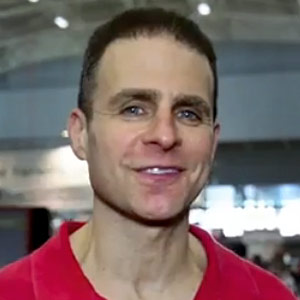 David Epstein Meteorologist
David Epstein is WBUR's meteorologist.