Forecast: Heavy Rain, Possible Thunderstorms Likely To Slow Evening Commute
This article is more than 4 years old.
Today, we've got a rainstorm on the way with heavy rain, some wind and even a few embedded thunderstorms.
It's not a significant storm, in that we won't break any records. The storm also isn't likely to cause much damage, either. However, we are looking at 1 to 2 inches of rainfall in a relatively short period of time. Some of the heaviest rain will fall this evening during the commute home. The roads are typically crowded because it's a Friday anyway, but the rain will certainly exacerbate traffic issues.
With the exception of a lone shower or two, this morning remains dry. You can still get some outdoor chores completed. I have a few things I need to do in the garden and am hoping I can complete them before noon.
Once we get past lunchtime, the rain will overspread the region and become heavier. You may hear the rumble of thunder this evening. The reds and orange colors on the loop are thunderstorms.
Saturday is the wetter of the other two weekend days with the chance of showers continuing, especially in the morning and mainly over eastern areas. I can't possibly tell you if you will see one, two or three showers Saturday, but you should plan on keeping the umbrella close at hand. Clouds will also be breaking for peaks of sunshine during the afternoon and evening.
Sunday is cooler and brings less risk of showers. However, those odds are not zero. Next week is cool, and a drying trend will take place as the chance of rain shrinks each day.
You can follow my updates here and on Twitter @growingwisdom.
---
Friday: Rain overspreads the region and becoming breezy. Highs 50-55.
Friday Night: Rain is heaviest in the evening. Some thunderstorms. Lows in the 40s.
Saturday: Some showers. Also, some sunny break possible. Highs 62-67.
Sunday: More of the same with scattered showers, some sun and clouds mixed together. Highs in the lower 60s.
Monday: Partly cloudy may shower. Highs 53-59.
Tuesday: Clouds mixed with sunshine. Highs in the mid-50s.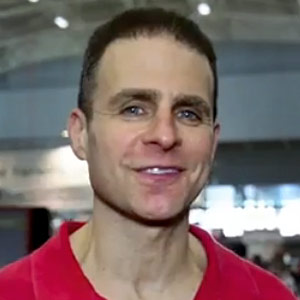 David Epstein Meteorologist
David Epstein is WBUR's meteorologist.