Forecast: Mainly Dry And Cool, But Showers Are Possible
This article is more than 4 years old.
Over the next seven days, it's very clear that we are not experiencing a drought pattern.
I'm also certain that we will not have any washouts over the next four-to-six days. The image below shows how much rain one model believes will fall through the third week of this month.
A friend of mine texted me yesterday asking for more sunshine and warmer temperatures. Thing is, this is how spring works. As I have been writing about for the past few weeks, we haven't had a cool spring with regular rainfall in so long that many people have forgotten what a normal New England spring is like.
Now admittedly, the snow in the forecast for the higher elevations of northern New England the next few days is unusual, but again, not incredibly so. Measurable snow fell this week back in 1977 and also in parts of New England in 1963.
I am not forecasting snow, but it will be on the chillier side of average the next several days with a few showers possible. Most of the time will be dry, however.
A stuck, upper-level storm system will continue to spin over the region for the next several days. Another storm may end up doing the same thing late this weekend bringing some rain on Mother's Day, but it's a long-range forecast, and I don't have huge confidence in it just yet.
This week's main theme is cool, partly sunny weather with some of those pesky pop-up showers in the afternoon. Keep the umbrella handy, but don't be surprised if you don't end up using it either.
You can follow my updates here and on Twitter @growingwisdom.
---
Monday: Sun and clouds mixed. May shower in the afternoon. Highs 53-58.
Monday Night: Partly to mostly cloudy and cool. Lows 34-42.
Tuesday: Some sunny breaks and a shower or two are possible. Highs 55-60.
Wednesday: More of the same with scattered showers, some sun and clouds mixed together. Highs nearing 60.
Thursday: Partly cloudy and possible shower. Highs 58-62.
Friday: Clouds mixed with sunshine. Highs 59-63.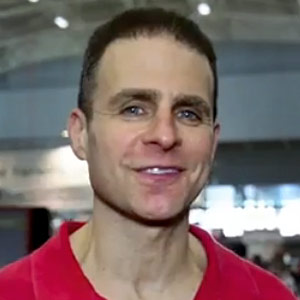 David Epstein Meteorologist
David Epstein is WBUR's meteorologist.