Arrest Is Made In Fatal Hit-And-Run Crash Of Boston Cyclist
This article is more than 5 years old.
A Boston man was ordered held on $25,000 bail Wednesday for allegedly striking a cyclist with his car and driving away from the scene. The cyclist died two days later.
The Boston Police Department said in a statement Tuesday night that 25-year-old Malone Kidanemariam was arrested and charged with leaving the scene of an accident causing death.
The Suffolk County district attorney's office said Kidanemariam, of Roxbury, surrendered to police Tuesday.
Rick Archer was struck in the city's Back Bay neighborhood at about 3:30 a.m. on April 30. The 29-year-old South Boston resident died at the hospital two days later.
"When a motorist strikes a pedestrian or cyclist in the City of Boston, the individual behind the wheel is expected to stop, check on the welfare of the person struck and call 9-1-1 for help," Boston Police Commissioner William Evans said in the statement. "For whatever reason, the suspect in this case chose not to do that, and, given the charges he's now facing, I would imagine he most certainly wishes he had."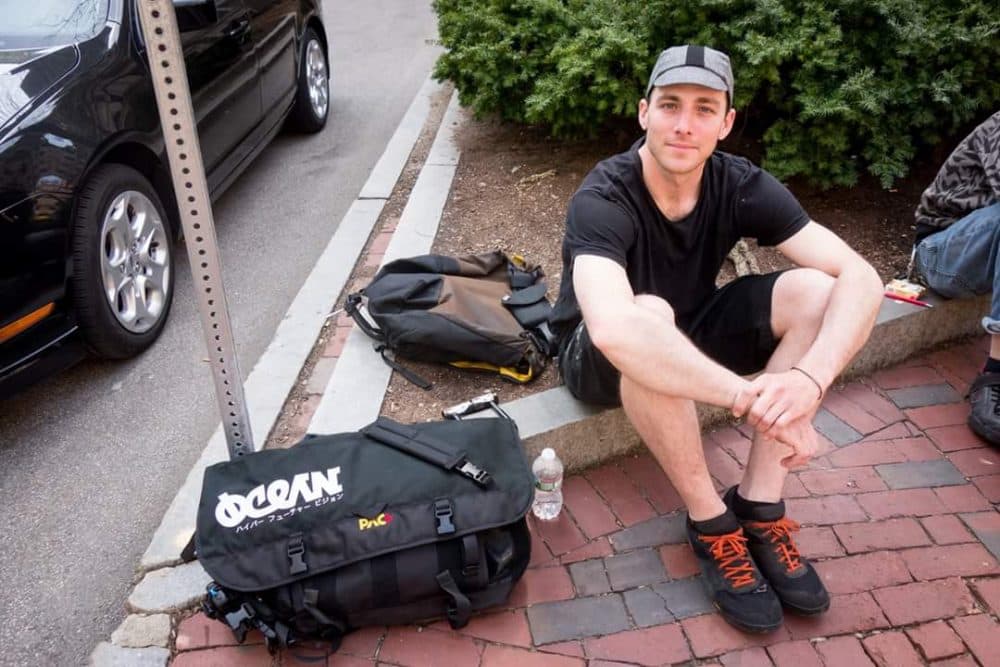 Based on surveillance images, police looked for silver Toyota Camry with New York license plates.
A vehicle matching that description was found with front-end damage and a cracked windshield in a nearby parking garage.
Kidanemariam is set to return to court on June 1.
A memorial "ghost bike" ceremony was set for Archer Wednesday evening where he was struck: at the corner of Clarendon Street and Commonwealth Avenue.
With reporting by The Associated Press and the WBUR Newsroom
This article was originally published on May 10, 2017.