'Ghost Bike' Ceremony Held For Cyclist Killed In Boston's Back Bay
03:04
Play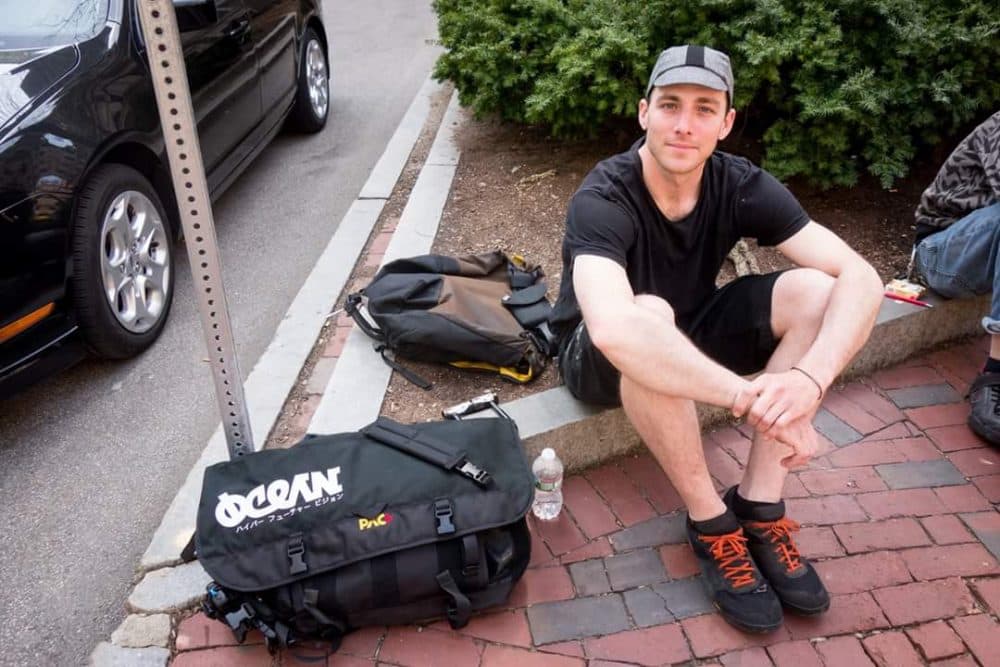 This article is more than 4 years old.
Cyclists in the Boston area gathered Wednesday evening to mourn the first death of a bicycle rider this year on city streets. They came together in the city's Back Bay neighborhood to say farewell to 29-year-old Rick Archer, who was struck in a hit-and-run crash on April 30 and died two days later.
Amid the sea of cyclists standing at the intersection of Clarendon Street and Commonwealth Avenue, the Rev. Laura Everett read the names of bicyclists killed in the area over the last two years, ending with Archer's name.
Riders kneeled down to light candles around a bike painted ghost white with bouquets of flowers wedged between the spokes and a name tag on the handlebars that read: Richard Stanley Archer. It's a "ghost bike," and it serves as a memorial to the dead cyclist.
"We are here to tell the story of Rick's life, to remember all who grieve his death, to rededicate ourselves to a day when there are zero fatalities on our city roads," Everett said.
Archer lived in South Boston and was adored by people who knew him. He is remembered as an adventurer, a loving friend and a humanitarian.
"When we travel past this spot, remind us of Rick, and as we try to go on, remind us that we need each other," Everett told the group.
"We need each other," the cyclists replied.
Leanne Greenman, who was briefly married to Archer and is a longtime friend, was at the memorial ceremony.
"He was really trying and hoping that the world could be more socially conscious," she said. "So, you being here and raising awareness, and hopefully, being the start of something much bigger would mean the world to him."
Also at the ghost bike ceremony was Shah Paul. He was riding with Archer on the night he was hit.
"A matter of inches were the difference between the car hitting me and the car hitting him, so all I want everybody to take with you is that life is that delicate, that fragile, and that precious," he said.
Archer's death led to a manhunt for the driver who hit him. The hunt ended Wednesday when 25-year-old Malone Kidanemariam, of Boston, turned himself in. He's charged with leaving the scene of a death and faces up to 10 years in state prison.
"Hug your loved ones. Tell them that you love them, and don't ever be afraid to have emotions and love those around you," said Paul.
Archer's friend said he also wants people to "be mindful and love this world," because that's how Rick lived his life.
This segment aired on May 11, 2017.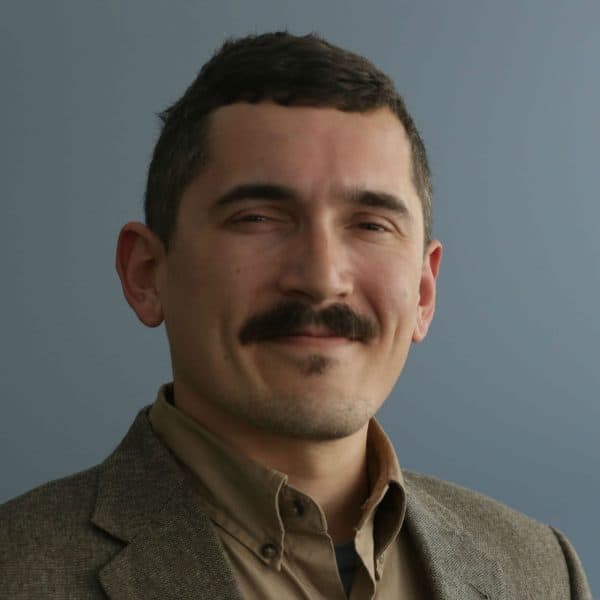 Simón Rios Reporter
Simón Ríos is an award-winning bilingual reporter in WBUR's newsroom.