Forecast: One More Cool Day, Summer Heat Coming This Week
This article is more than 3 years old.
New England weather is fickle, perhaps some of the most fickle in the country depending on how you measure it. This week, the highly temperamental state of the atmosphere around here will be on full display.
On Sunday, the weather was so chilly several inches of snow fell across the higher elevations of New Hampshire. While this isn't unprecedented, it is not the type of weather even those living in the hillier towns expect for Mother's Day.
As the storm that brought rain this weekend continues to spin east of New England, it will keep showers in the forecast this morning. However, a drying trend throughout today means improvement is not far.
Tonight, as skies clear, it will be quite cool. Lows fall back into the 40s as the landscape dries out.
On Tuesday, as if someone flipped a switch, warm spring conditions arrive with highs in the mid-70s. It will be one of those top 10 days of the spring with abundant sunshine, low humidity and light winds. If you have a vacation day tucked away and can swing it, take the day off and enjoy spring at its best.
The weather starts to really warm-up on Wednesday. Temperatures are going to reach the lower 80s, and you'll notice humidity coming into the air by the end of the day.
With that forecast, some of you might already be saying it's too hot. The sun is very strong now, — equal to a mid-summer day — and it won't take very long to get burned if you end up outside for an extended period of time.
The heat goes into overdrive Thursday with highs approaching 90 degrees. The record for the day is 91, set back in the midst of a drought in 1936. The heat will break over the weekend, but, by then, it will really look like mid-summer around here.
You can follow my updates here and on Twitter @growingwisdom.
---
Monday: Morning showers, then cloudy. We may see some late-day clearing. Breezy to windy, especially west of route 128. Highs 54-60.
Monday Night: Partly to mostly clear and cool. Lows 41-48.
Tuesday: A top 10 day. Sunny with highs 74-78.
Wednesday: Mainly sunny and warm. Highs in the low to mid-80s.
Thursday: Lots of sunshine, hot and humid. Highs 85-91. Cooler toward the Cape.
Friday: Mostly sunny. Highs 77-83 at the coast; mid-80s inland.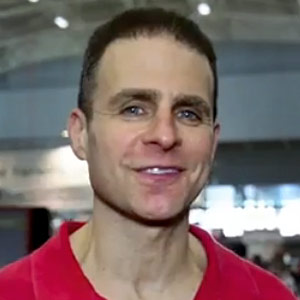 David Epstein Meteorologist
David Epstein is WBUR's meteorologist.