Gold Star Father Khizr Khan To Speak At ACLU's Annual Bill Of Rights Dinner
04:28
Play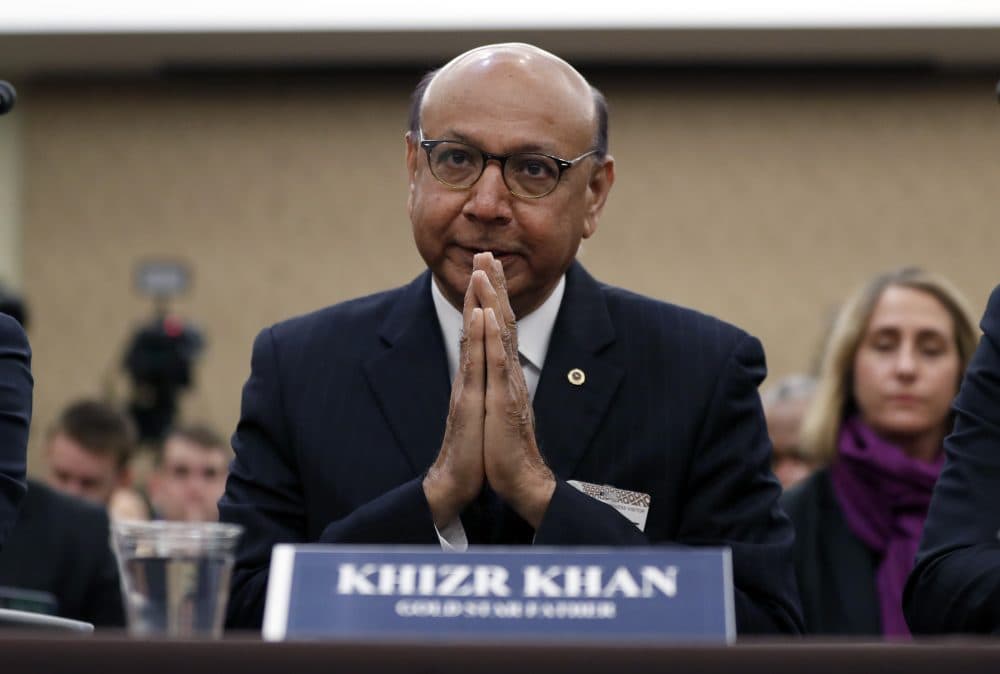 This article is more than 3 years old.
Khizr Khan, the Gold Star father who criticized then-Republican presidential candidate Donald Trump at last year's Democratic National Convention, will be the featured speaker at the annual Bill of Rights Dinner sponsored by the American Civil Liberties Union of Massachusetts on Monday in Boston.
It will be his 111th speech since the DNC. He joined Morning Edition ahead of his speech Monday.
---
Interview Highlights:
On distributing copies of the U.S. Constitution and keeping one in his pocket:
Khan: "In 2005, and thereafter every year, when the guests would come — especially foreign guests and our cadets and all, whenever they would come to pay tribute to Capt. Humayun Khan — I would offer them a copy of it. And to cadets, I would say, 'Very soon, you will be taking oath to defend this document. Please read it.' And they would like it, and they would send us notes that they had taken the course, but they had never read it in that context with that explanation. So this document I have been carrying in my pocket since 2005. We still distribute as frequently as we can."
On why he believes the nation is at a crossroads
"We were hoping that after the results of the election, the person who will get into the most sacred office of this nation — meaning, the presidency — will take some loud and deliberate steps to remove the divisions of this country, the division that my nation, my country faces at this time. But that has not happened. What has happened is [a] violation of our Constitutional rights and our system of government. Making it worse is that our enemy, foreign government — it is proven now — has intervened in our sacred system of government."
On what his personal aspirations related to politics may be:
"If the circumstance would allow me, we would go back. I am good at teaching my grandchildren. I have taught two of them and two remain to be taught, so that's what I'm looking forward to. But momentarily, my nation is under stress, my nation remains divided. I feel deep down in my heart and in my soul that this is the time to come together, to stand up and to speak about the blessed values of this country, the Constitution and the dignities that are enshrined in this Constitution. This task, hopefully, is momentary and my nation will come together, and we will begin to follow our Constitution and its values."
This article was originally published on May 15, 2017.
This segment aired on May 15, 2017.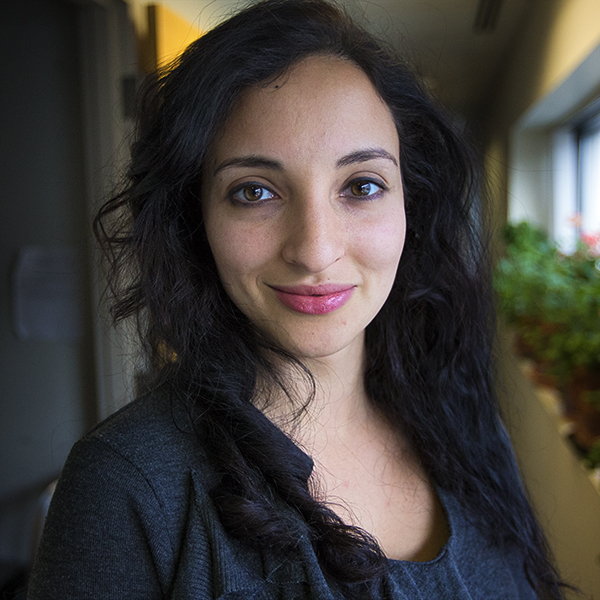 Yasmin Amer Producer, Kind World
Yasmin Amer is a producer and reporter for WBUR's Kind World podcast.