Chinatown Activists Look To Establish Housing Sanctuary In Booming Real Estate Market
05:36
Play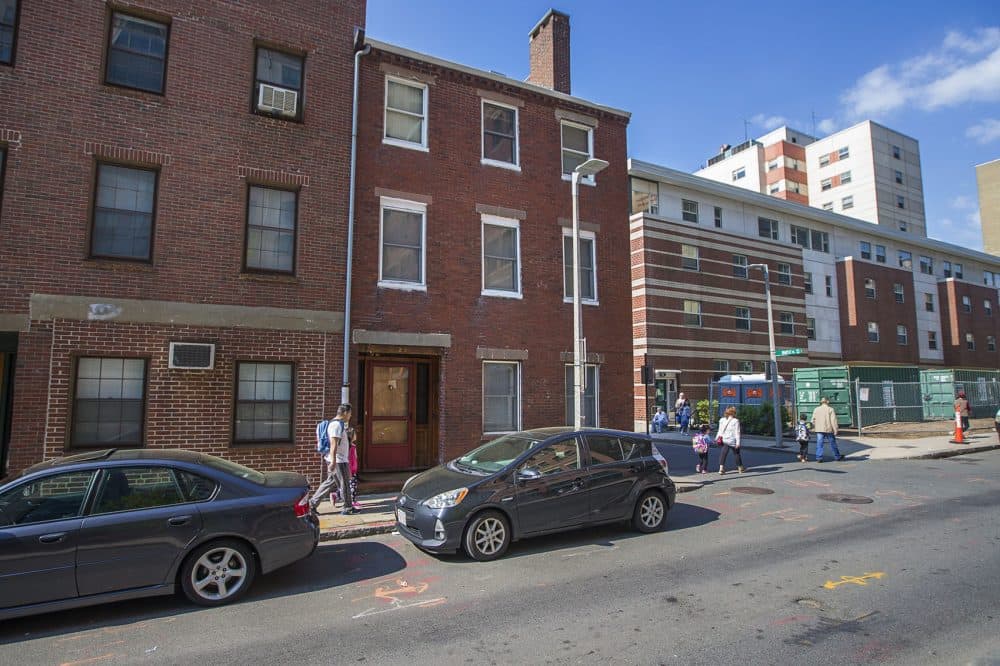 This article is more than 3 years old.
A brick row house at 29 Oak Street was the ideal candidate to be the first property acquired by a group trying to keep housing affordable in Chinatown. Lydia Lowe, of the Chinatown Community Land Trust, says the trust was prepared to pay $900,000 — and because it was owned by an active member of the community, it seemed like a sure bet.
"This was a long-time community homeowner and activist that we knew for decades," Lowe said, standing across the street from the building. "But we were unable to purchase the home because an investor came in and offered $1.3 million for this little building."
Lowe laughed and shook her head. "This little three-story building!"
It was one of five failed attempts by the Chinatown Community Land Trust to purchase one of the neighborhood's historic brick row houses. Organizers say their goal is to keep Chinatown the bastion for working class Chinese immigrants it's been for more than 100 years.
The community land trust model takes different forms, but in essence, land is owned by a trust and the trust ensures that the housing stays affordable for people of modest means.
Lowe says that's sorely needed in today's Chinatown, where the white population has doubled since 2000 and where Asians now make up less than half the population.
"We're just in the midst of a huge wave of displacement," Lowe said. "We've added about 3,000 units of luxury housing since 2000. Before that, Chinatown only had about 3,000 units of housing."
The Chinatown Community Land Trust owns no properties so far. But it has its eyes on a 200-unit low-income development — Mass Pike Towers — as well as a city-owned lot that's now being used for parking.
"We would like to see this land owned by the ... community land trust," Lowe said of the parking lot. "So that it would be a way for the community to truly have control over the development that happens here."
But Chinatown — an epicenter of Boston's real estate boom — couldn't be in a more different situation than that faced by the original community land trust in Boston. The Dudley Street Neighborhood Initiative created a land trust 25 years ago, in an area teeming with abandoned lots owned by the city.
Ronald Stokes was among the first residents to purchase a home on land owned by the Dudley Neighbors Incorporated community land trust. Speaking to us in his home, Stokes described the development of the neighborhood.
"I go back over 45 years, when all of this was blocked off with Jersey barriers and there was nothing but bushes and weeds," Stokes recalled. "All of this was just dead land, and they found a body right over there where the park now is."
A quarter of a century later, Stokes says the community land trust has been transformational for Dudley.
"There was no damn -- excuse my language -- no damn neighborhood here. Somebody had to have an idea, somebody had to step out."

Ronald Stokes, who owns a home on land owned by the Dudley Neighbors Incorporated community land trust
"There was no damn — excuse my language — no damn neighborhood here," he said with a chuckle. "Somebody had to have an idea, somebody had to step out. Fortunate for those of us who live here, [the community land trust] did. Look at what's taken place since they got this started."
The Dudley community land trust has grown to own more than 30 acres, with 226 homes in all. Nearly 100 of the houses are owned by their inhabitants, and the rest are affordable rental housing.
Land trust homeowners are able to sell, but the trust owns the land on which their homes sit and has the right to buy first. If sold to outside buyers, the buyer has to meet certain income guidelines and the sale price is capped at small annual increments above the original purchase price. (For the first 10 years, the sale price can only increase 0.5 percent annually over the purchase price, and 5 percent annually after that.)
According to the Dudley community land trust, the home-ownership rate in the area where it operates is nearly twice that of Roxbury, and about on par with the rest of Boston.
As debates over development and displacement heat up, community land trusts have come up as a way to mitigate the impacts of gentrification — both in a state Senate report and Boston Mayor Marty Walsh's 2030 housing plan.
Marcy Ostberg, of Boston's Housing Innovation Lab, says there's no silver bullet in the push to create affordable housing, but community land trusts are "an avenue to help reduce the costs."
"And they are great at providing housing that's affordable in perpetuity," Ostberg said. "They also create a supportive network for homeowners, so if they are needing foreclosure prevention assistance or home maintenance assistance, [community land trusts] are helpful in that way."
Chinatown isn't alone in its effort to emulate the success of the Dudley community land trust, which in addition to housing also owns three parks, a 1.5-acre farm and a 10,000-square-foot greenhouse. Groups in Mattapan, Dorchester and Somerville are all exploring different ways to use the model to fight displacement and promote community development.
But today's booming real estate market presents financial challenges that Dudley never had to face in its early years. Lydia Lowe of the Chinatown Community Land Trust says the jury is still out on whether the model is viable.
"And that's really what a small group of us are out to show, that we believe that it can [work]," Lowe said. "We believe the principle of community control is so crucial to preserving a historic neighborhood like Chinatown. But the huge challenge is that this is probably the hottest real estate market in the city if not the whole region."
But there is precedent for the success of a community land trust in a white hot market. A land trust in San Francisco bought its first building in 2006 — as the housing market peaked before the Great Recession — and has since grown to own 107 units across 13 buildings. And that first building was in San Francisco's Chinatown.
San Francisco Land Trust officials say they lean on city dollars to support acquisitions in highly sought after parts of the city — areas most susceptible to displacement — allowing the trust to compete with deep-pocketed developers. City officials say San Francisco allocated $25.8 million for its Small Site Acquisition Program in fiscal 2017, a program designed to protect tenants from eviction and maintain affordability in perpetuity.
Boston is experimenting with a similar acquisition program, with $7.5 million to draw from. The city has supported the Dudley community land trust -- including a property recently acquired in Uphams Corner — but officials say the new acquisition fund has not been used by any community land trusts so far, and it's unclear whether the program will continue to be funded in the future.
This segment aired on May 23, 2017.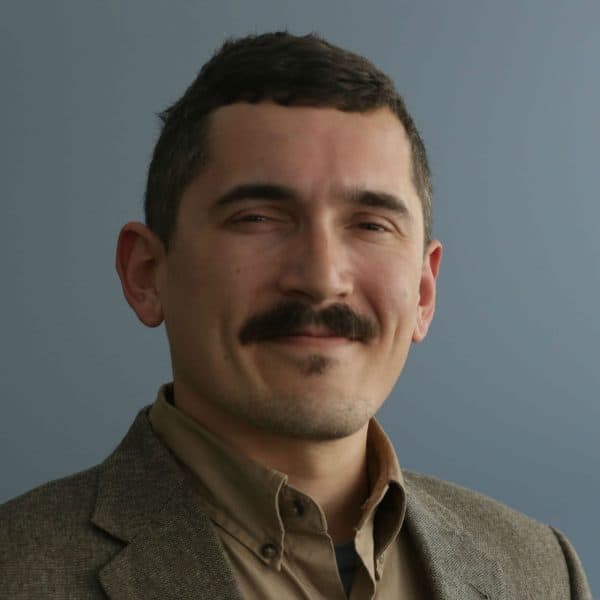 Simón Rios Reporter
Simón Ríos is an award-winning bilingual reporter in WBUR's newsroom.