Forecast: Unsettled Pattern, But Not A Washout
This article is more than 4 years old.
As I stressed Monday, this is not a wet week.
While showers are around this morning — mainly south — the trend today is for drying. A weak storm passes south of the area today, and another one does the same thing on Wednesday. Since these systems are so far to the south, rain won't make it into Boston.
Today and on Wednesday, the farther north you live, the better the weather will be. I expect developing sunshine along with readings in the 70s inland and upper 60s at the coast.
Wednesday is a similar day with more sun north, more clouds and showers south. Seasonably mild across the region.
It's later Thursday we again need to worry about rainfall. As this storm approaches, showers will break out and continue into at least part of Friday. I expect perhaps a quarter to three-quarters of an inch of rainfall. You can see this system as it's predicted to approach Thursday on the loop below.
The weekend will likely be dry on both Saturday and Sunday as a small area of high pressure builds in. Later Monday more clouds and perhaps some showers arrive for a damp end to the Memorial Day weekend.
You can follow my updates here and on Twitter @growingwisdom.
---
Tuesday: Partly to mostly cloudy and pleasant. Highs in the mid-60s to lower 70s.
Tuesday Night:Early showers then clearing. Lows 50-55.
Wednesday: Clouds and some sun. Small risk for a period of showers. Highs in the mid- to upper-60s.
Thursday: Clouds, may shower. Highs in the mid-60s.
Friday: Showers in the morning then cloudy. Highs in the upper 60s.
Saturday: Partly sunny. Highs 67-74.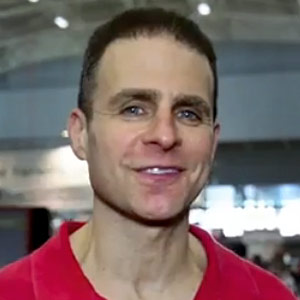 David Epstein Meteorologist
David Epstein is WBUR's meteorologist.