Forecast: Rain Arrives, But Clears For The Weekend
This article is more than 3 years old.
This time last year we were already in a drought situation, and meteorological summer hadn't even begun.
This year, it's a totally different story with more rain on the way and a water table that is about where it should be for late May.
While the clouds and the continuous chance of showers might be getting you down, it is great to help nature recover from several years of drier-than-average conditions.
Our next rain-maker comes in the form of a low-pressure area poised to move through the area today and then intensify off the coast as another nor'easter.
This, combined with astronomically high tides, means there could be some minor flooding and beach erosion at high tide Thursday night and again Friday morning.
This won't be a major issue, affecting just some of the shore roads usually impacted by flooding. It is nothing folks living or traveling through these areas don't expect.
Most of us will receive around an inch of rainfall, but some places could see up to 2 inches of water. This map shows one consensus model's prediction, it's likely too high. Again, this isn't enough to create anything more than temporary street flooding.
Temperatures will be very chilly during this storm with highs not cracking 60 due to the onshore flow of air of the cold Atlantic.
The storm will move quickly enough to clear the area Friday night. This brings two relatively nice days on Saturday and Sunday.
I expect a blend of clouds and sunshine with inland highs reaching and exceeding 70 degrees, but areas along the immediate shore will stay significantly cooler, especially Sunday. In other words, if you head to the beach, bring at least a sweater.
More inclement weather arrives Sunday night, as showers and clouds return.
The wet weather could linger through at least Monday morning. I am not sure if we will still see showers later Monday or if it will be dry. Odds favor enough drying for a barbecue, but Saturday and Sunday are better days for that.
You can follow my updates here and on Twitter @growingwisdom.
---
Thursday: Showers this morning, then a lull towards or during the evening commute. Highs in the low to mid 50s.
Thursday Night: Another round of showers or even a thunderstorm mainly late at night.  Some could be heavy at times. Lows in the lower 50s.
Friday: Showers in the morning then cloudy with a leftover shower. Highs in the low 60s.
Saturday: Partly sunny. Highs 67-74.
Sunday: Clouds, sunny breaks, a possible shower by evening. Highs back to the mid-60s to lower 70s. Coolest at the coast.
Monday: Morning showers, some clearing possible later in the day. Highs 65-70.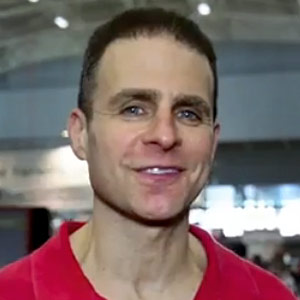 David Epstein Meteorologist
David Epstein is WBUR's meteorologist.