How Boston Ballet's Misa Kuranaga Became A 'World-Class Ballerina'
This article is more than 6 years old.
Rejection is inescapable in the ballet world, even for the lucky few who reach the top, fulfilling childhood dreams of becoming prima ballerinas. Boston Ballet principal dancer Misa Kuranaga is no exception.
After nearly a year as an apprentice with San Francisco Ballet, she auditioned for companies across the country. Without a single offer, she focused again on her training, attending the School of American Ballet in New York for one year.
Kuranaga, now one of Boston Ballet's leading dancers, was recently nominated for a prestigious award -- the Benois de la Danse, also known as the "Oscar of ballet." This week, she will will perform Balanchine's "Tchaikovsky Pas de Deux" with fellow Boston Ballet principal Paulo Arrais at the Bolshoi Theatre in Moscow for the 25th annual Prix Benois de la Danse festival, a program that aims to unite and recognize top talent in the ballet world.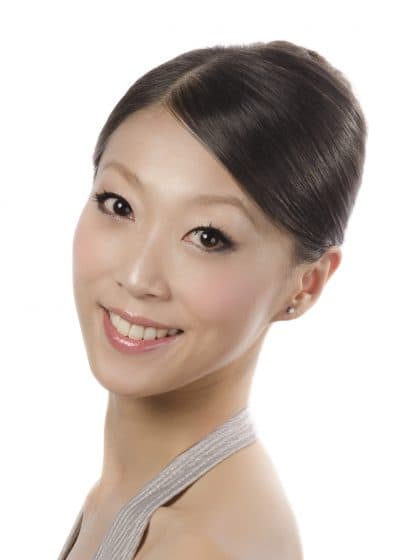 "Misa's an absolutely world-class ballerina," said Mikko Nissinen, artistic director of Boston Ballet. "There are no two ballerinas in the world that are the same. It's about how deep they go into their own thing and how honest they are to who they are while they execute the repertoire. She's very special in that way, the real deal."
Kuranaga is up against five other exceptional female dancers, including American Ballet Theatre's Stella Abrera and dancers from the Bolshoi Ballet, the Paris Opera Ballet, the Korean National Ballet and the National Ballet of Uruguay. Seven male dancers and seven choreographers are also nominated. Jeffrey Cirio, who danced with Boston Ballet for nearly seven years — before he left for American Ballet Theatre in 2015 — is among them.
The winners of each category, selected by an international jury, will receive a statuette by Parisian sculptor Igor Ustinov. Under the presidency of Yuri Grigorovich, the jury consists of seven Benois laureates, including Boston Ballet's resident choreographer Jorma Elo.
Benois de la Danse presents the finest work of the year, said Nina Kudriavtseva-Loory, artistic director of the international ballet prize, in an email interview. "It shows the best in different styles and directions of dance. It is a source of inspiration, of new collaborations, of exchanging new ideas."
Each dancer is nominated for certain, memorable performances, and Kuranaga is being recognized for her portrayal of both Tatiana in John Cranko's "Onegin" and Medora in Ivan Liška's "Le Corsaire."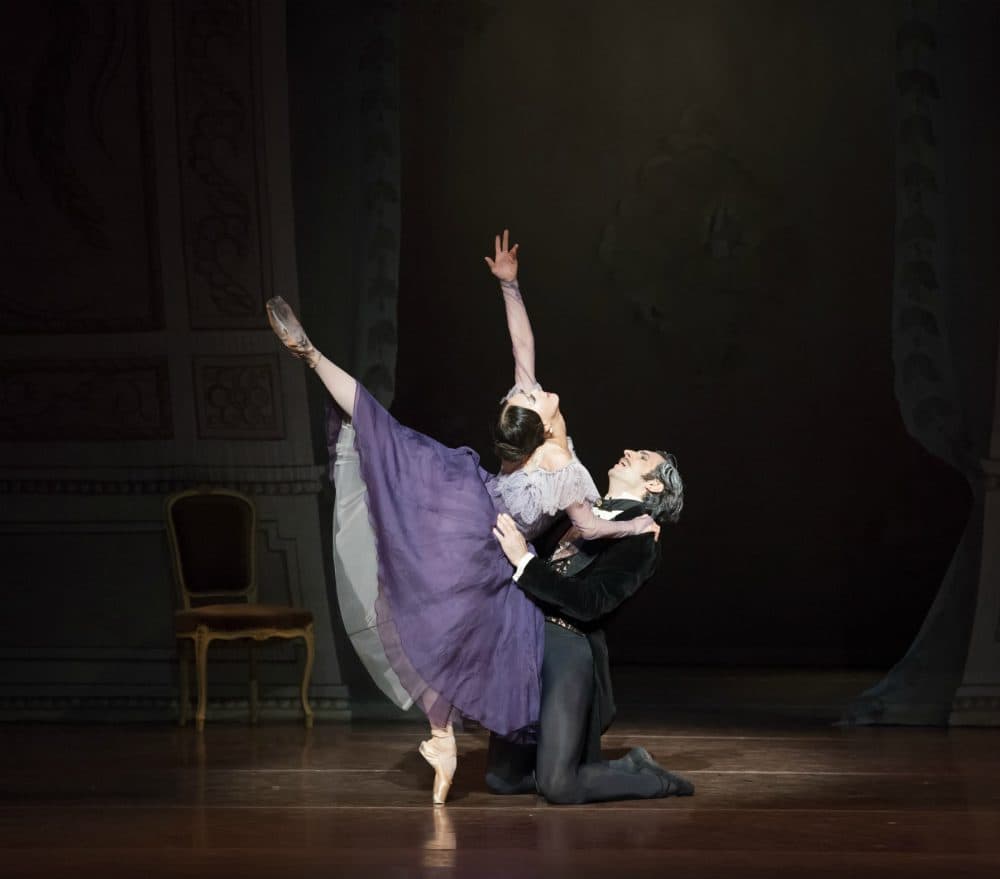 Originally from Osaka, Japan, Kuranaga started taking ballet classes at 7 years old, much to her mother's dismay. In 2001, she participated in the Prix de Lausanne, an annual international competition held in Switzerland for dancers aged 15 to 18. She won the professional scholarship award and with that, joined San Francisco Ballet as an apprentice.
She boarded a plane to the United States shortly after — the day before 9/11. But she struggled with the Balanchine technique, and the following year, she found herself without a contract.
"I auditioned everywhere and no one took me," she said. "But I didn't want to go back to Japan. I knew that I had to change my basic ballet technique, so I decided to go back to school." She was accepted to the School of American Ballet.
In 2002, she attended the Monaco Dance Forum, an international festival. "It's like a dancers' market," she said. "The dancers take class, and then directors choose whoever they like."
Kuranaga caught the eye of many artistic directors, including Nissinen, who offered her a corps de ballet position with Boston Ballet. "Very quickly, I saw how smart she was and how focused she was," he said. She joined the company in 2003 and steadily rose through the ranks.
Boston became Kuranaga's home for the next 14 years. She is now the third Boston Ballet female dancer nominee for the Benois de la Danse award, following Larissa Ponomarenko in 2005 and Kathleen Breen Combes in 2012.
"What I'm most excited about with Benois is that I have a really strong emotional connection with dancing on the Bolshoi stage," Kuranaga said. She has performed in the historic theater twice before. The first time, she was 10 years old, dancing the Black Swan solo at the Moscow International Ballet Competition Gala. She was too young to compete, but Yury Grigorovich, artistic director of the Bolshoi Ballet at the time, still invited her to perform. In 2001, she returned to the stage, old enough to compete, and took home the gold medal in the junior division.
Kuranaga has also won the gold medal in the senior division of the 2006 USA International Ballet Competition, and she was named one of Dance Magazine's "25 to Watch" that same year.