Gov. Baker Enters Mass. Into Multi-State Climate Alliance After U.S. Withdraws From Paris Agreement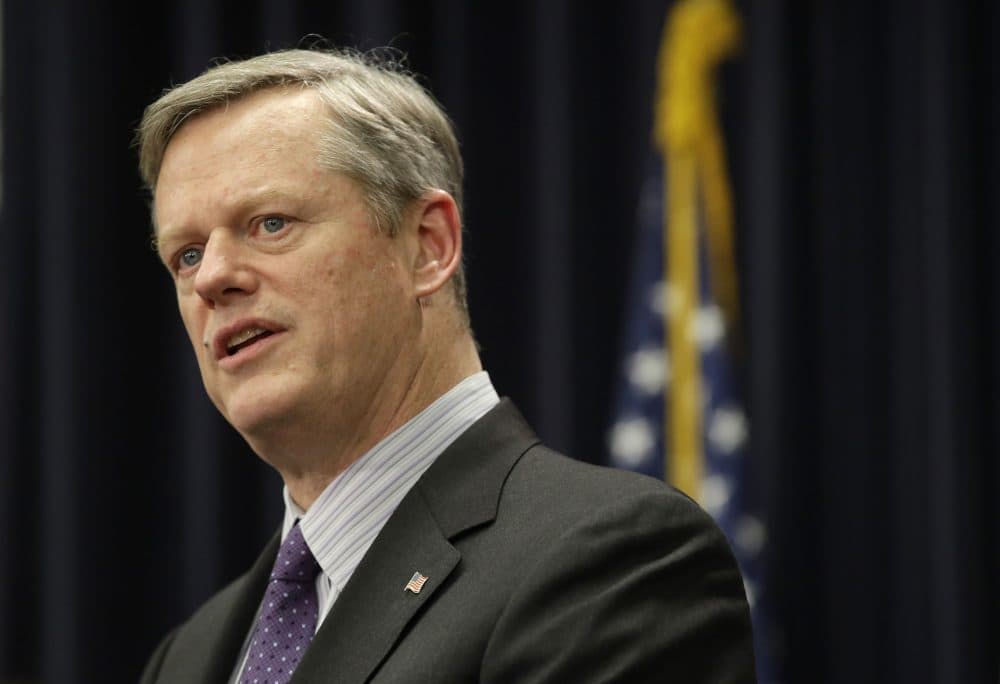 This article is more than 5 years old.
Gov. Charlie Baker and Vermont Gov. Phil Scott, two of the four Republican governors in New England, announced late Friday afternoon that they would join a coalition of states committed to fulfilling the tenets of the Paris Climate Agreement despite President Trump's decision this week to withdraw from the international pact.
Baker had said he was disappointed in Trump's decision and committed to promoting clean energy and reduced carbon emissions in Massachusetts, but demurred when asked earlier in the day about joining the coalition.
Over the course of the day, Baker's office said the governor was able to connect with Scott and New York Gov. Andrew Cuomo, one of the founding members of the U.S. Climate Alliance.
"As the Commonwealth reiterates its commitment to exceed the emission reduction targets of the Paris Climate Agreement, today we join the U.S. Climate Alliance to expand on our efforts while partnering with other states to combat climate change," Baker said in a statement. "After speaking with Governors Cuomo and Scott, our administration looks forward to continued, bipartisan collaboration with other states to protect the environment, grow the economy and deliver a brighter future to the next generation."
Baker and Scott wrote to Energy Secretary Rick Perry last month urging the Trump administration to remain in the pact, and Perry was reportedly one of the officials who advised the president not to withdraw.
The governors of California, New York and Washington, all Democrats, launched the coalition Thursday after Trump said he would withdraw the United States from the Paris accord, saying its terms are not fair and predicting major job losses because of the agreement.
The Democratic governors of Rhode Island and Connecticut also announced Friday that they would join the state climate alliance.
State Senate President Stan Rosenberg and House Speaker Robert DeLeo, both Democrats, applauded Baker for joining the alliance.
With additional reporting by the WBUR Newsroom
Correction: An earlier version of this post mixed up the governors of Vermont and Rhode Island in the second-to-last paragraph. We regret the error. 
This article was originally published on June 02, 2017.