Work Begins This Summer On Martin's Park — Named After Martin Richard — In The Seaport
Resume
One of the most powerful images to emerge after the Boston Marathon bombing shows 8-year-old Martin Richard smiling, missing a tooth, and holding up his hand-scrawled sign reading: "No more hurting people. Peace."
Martin was the youngest victim of the 2013 attack.
Even with his life cut tragically short, Martin's memory will be permanently etched in the Boston landscape as the namesake for the new Martin's Park in the South Boston Seaport District. Groundbreaking for the park is scheduled for this summer.
Bill Richard says a park perfectly embodies a lot of what his son loved in life.
"There wasn't a park in Boston that he didn't enjoy. He was climbing before he could walk," Richard says. He says Martin also loved the Boston Children's Museum.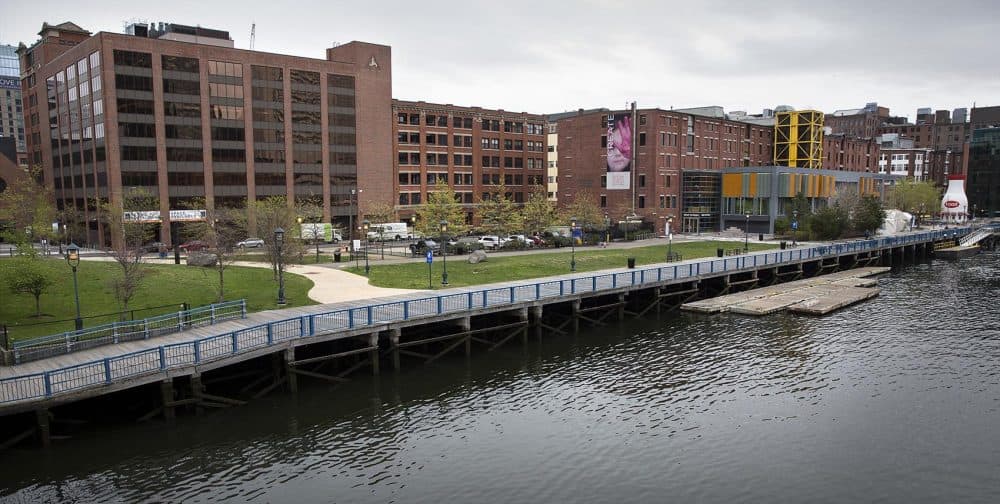 The museum has been asking the city to convert the empty plot of land next to its building into a park for at least 20 years. Mayor Marty Walsh promised to make it a priority during his campaign, but it didn't become reality until the Richard family stepped in to help raise the funds.
Many residents argue the new park has become even more necessary in a quickly developing district with a rising number of gleaming office towers and luxury condominiums.
"There's a need for green space in this part of the city," Walsh says. "It's going to be really incredible." Martin's Park will be about an acre.
The Martin Richard Foundation raised most of the $13 million needed for the park and is still looking to secure another $2.5 million for a permanent maintenance fund.
The Richard family was also deeply involved in the design process. They worked with the design firm Michael Van Valkenburgh, which has also been tapped to design the new Obama Presidential Center in Chicago. Together, they came up with features that include a giant play ship, with different levels accessible to all children, including those with disabilities; a slide; and a water play garden.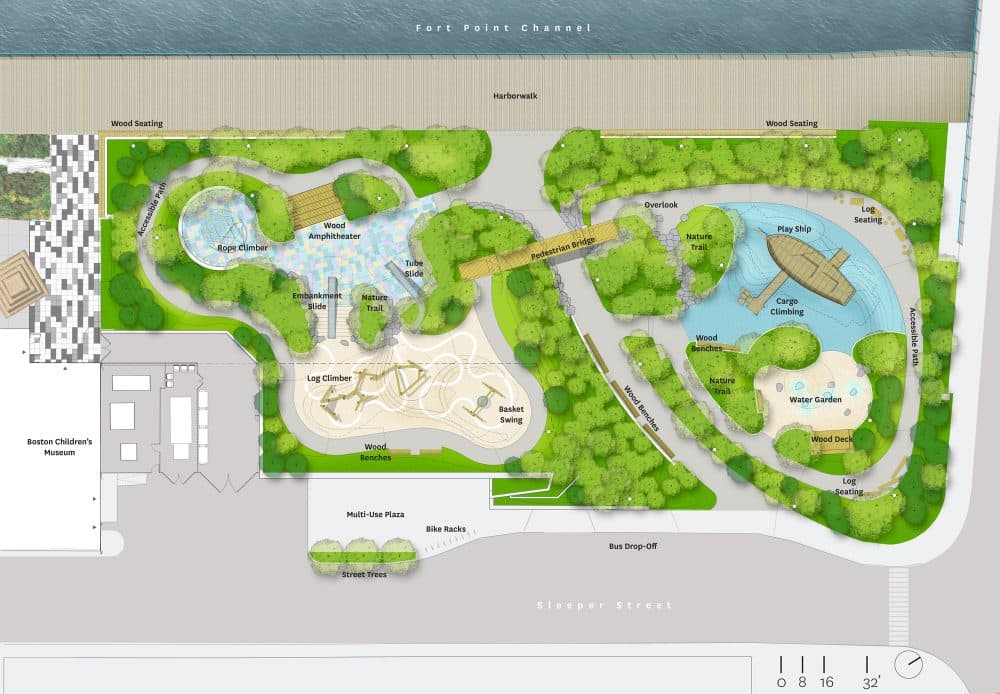 "We wanted to give something back to Boston for all the love and support that we've received," Richard says, "and there's nothing more fulfilling for us than to have kids active and playing outside."
The Dorchester family has been fairly private since the bombing, when Martin was killed, and his parents Bill and Denise and his sister Jane were injured. Brother Henry was not injured.
They now seem to be accepting their place in Boston history, perhaps reluctantly. It was not initially their idea to name the park after Martin, and late last year, Bill Richards told The Boston Globe that having something of this magnitude named after his late son actually made him uncomfortable.
But Richard says after some time has passed, he's warming to the idea.
"It's been a journey and certainly a process. And because of how everything happened, it's a little uncomfortable, but 'Why not Martin?' would be my response," Richard says. "Because of him and the work we're doing is why we're able to create such a wonderful space, so why not Martin?"
Martin's Park is scheduled to open in 2018.
Editor's Note: After this story was published, WBUR was informed that the groundbreaking on Martin's Park is now slated for this summer, not this week. We have updated the post and its headline. 
This article was originally published on June 05, 2017.
This segment aired on June 5, 2017.