Forecast: A Gorgeous June Day Before Heat Arrives Later This Weekend
01:56
Play
Our weather was much better on yesterday, leading us into a very comfortable night of sleeping last night that has now set us up today for an ideal June day.
With high pressure in control, it looks like we won't see nary a cloud in the sky and highs will reach well into the 70s. Along the coast, cooler marine air keeps readings in the upper 60s to lower 70s. It's still an awesome day.
A storm will pass east of New England Friday, and along with some upper-level atmospheric energy to the west, the storm brings about the chance for showers and more clouds. The risk of showers is greatest south of Boston over Cape Cod and west of Route 495. Some of us won't see a drop of rain, however.
On Friday, it will be cooler with clouds in the morning before some sunshine develops in the afternoon.
Saturday and Sunday are much warmer. Saturday's highs reach near 80, and by Sunday, it's near 90. The last of the comfortable nights of sleeping for a bit is Saturday night. Sunday night's lows will hover near 70 — meaning most of the night is in the 70s. We have to talk about humidity as well. In other words, we're about to see the typical summertime stuff.
I'll mention that there's a risk of pop-up showers on Saturday afternoon, but most of you will miss them. Sunday there's a zero percent chance of rain.
Monday and Tuesday find readings 10-to-20 degrees above average. This will be a stark contrast to the first week of June. A cool pool of air is likely to return things to normal sometime in the middle of next week.
You can follow my updates here and on Twitter @growingwisdom.
---
Thursday: Sunshine with afternoon clouds near Cape Cod. Highs 65-72 at the coast, 72-79 inland.
Thursday Night: Clear to partly cloudy. Lows 48-53.
Friday: Clouds, showers possible. Highs in the 60s to near 70 well inland.
Saturday: Sun and clouds. Highs 71-80. Warmest inland.
Sunday: Sunshine, warm. Highs in the 80s to near 90.
Monday: Sunshine and hot. Highs around 90. Cooler on the Cape and the Islands.
This segment aired on June 8, 2017.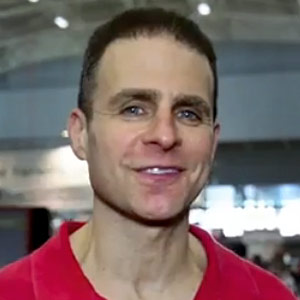 David Epstein Meteorologist
David Epstein is WBUR's meteorologist.