Scott Brown Is Confirmed As Ambassador To New Zealand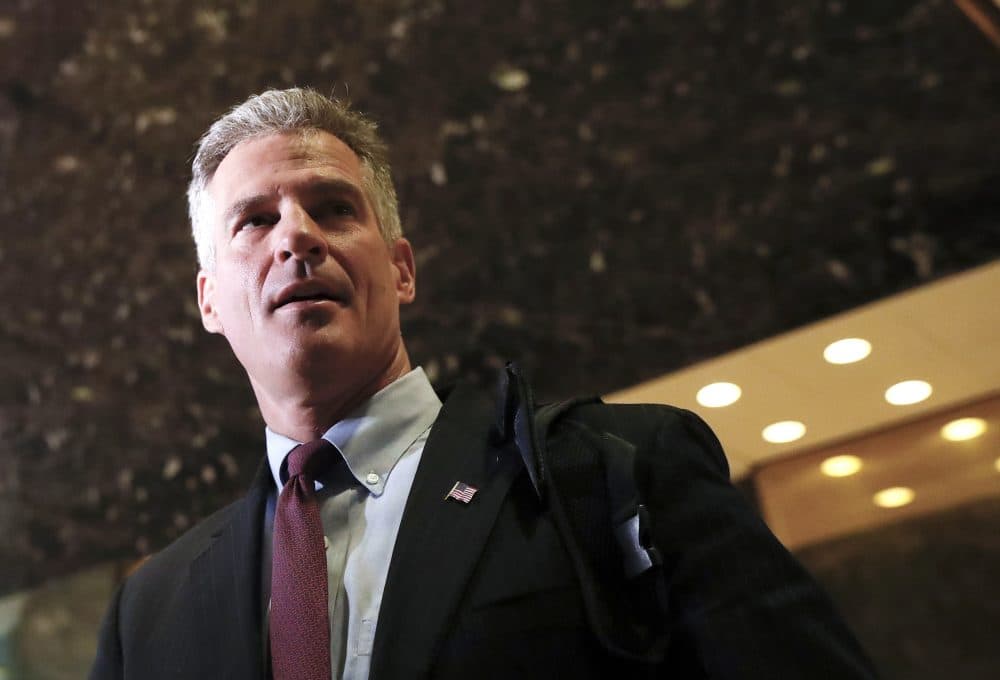 Former Massachusetts U.S. Sen. Scott Brown was confirmed Thursday as the new ambassador to New Zealand, starting the latest professional chapter for the onetime state politician whose career in the public sector has taken him from Wrentham to Boston to Washington to Rye, New Hampshire, and now halfway around the world to Wellington.
Brown won easy confirmation in the U.S. Senate on Thursday afternoon on a day when Washington and Congress was preoccupied with former FBI Director James Comey's testimony regarding his interactions with President Trump as they related to the investigation into Russian election interference.
Massachusetts Sens. Elizabeth Warren, who defeated Brown in 2012, and Edward Markey both voted to confirm Brown, as did Sen. Jeanne Shaheen, whom Brown tried to unseat after moving to New Hampshire.
Sens. Cory Booker of New Jersey, Kirsten Gillibrand of New York, Brian Schatz of Hawaii and Kamala Harris of California voted against Brown, whose nomination was confirmed 94-4.
Trump nominated Brown in late April for the ambassadorship after Brown became one of his earliest supporters in New Hampshire.
According to Brown, he was also the first current or former federal official to endorse the future president during the 2016 election. Brown had previously expressed an interest in the job of veterans affairs secretary, and met with Trump during the transition to discuss the position.