Forecast: Storm Misses Boston Today; Mass. To Swelter In Likely Heat Wave Starting This Weekend
A storm this morning is passing east of the region and just clipping parts of Cape Cod with a few potential showers. This afternoon, another shower or two may pop up from the west as a separate and weak storm crosses the region.
Once each of these weather systems moves out of the picture the heat starts arriving on Saturday and then really takes off Sunday.
There is a chance many of you will see temperatures reach at least 90 degrees or even the mid-90s Sunday, Monday and Tuesday. This would be another heat wave, and the second heat wave this year. If that occurred, we won't know until later Tuesday, this would be the earliest two heat waves have ever been happened so soon in the season. Records go back to 1872 — so that would be a big deal.
If you are headed to northern New England it will be hottest on Sunday as well. Tomorrow there is the chance for showers or a thunderstorm, and the lakes region are most likely to see the rain.
The cool air from Canada returns on Wednesday, dropping temperatures back to seasonal levels along with lower levels of humidity.
You can follow my updates here and on Twitter @growingwisdom.
---
Friday: Clouds, showers possible or a thunderstorm. Highs in the upper 60s to near 73 well inland.
Friday Night: Clear to partly cloudy. Lows 55-60.
Saturday: Sun and clouds. Pop-up shower mainly inland. Highs 80-85. Cooler at the south coast.
Sunday: Sunshine, hot and increasingly humid. Highs in the 80s to mid-90s.
Monday: Sunshine and hot. Highs 91-96. Cooler on the Cape and the Islands.
Tuesday: More heat, more humidity. Highs 88-96.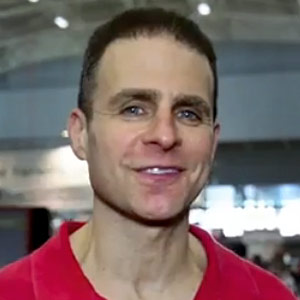 David Epstein Meteorologist
David Epstein is WBUR's meteorologist.