Forecast: Much Drier And Cooler Today And Thursday With Temps In The 70s
This article is more than 3 years old.
Well, heat wave No. 2 is now history, and it's onto the next set of forecasting challenges.
Before we talk about that, it's worth noting we've seen six 90-degree days already this season. That's the second-most ever so early, and the most ever recorded at Logan Airport.
Today and Thursday will feature lots of sunshine. There will be some light wind and temperatures will be pleasantly warm. Highs reach the 70s inland and remain cooler at the coast. Being outside will feel much better than it has the last several days. There is also no risk of rain today or Thursday.
On Friday, a warm front approaches. This is the leading edge of humidity that approaches and will be bringing clouds and a few showers with it. It's not great weather.
The Tall Ships in Boston event comes this weekend, and I'd love to say conditions will be picture perfect, but alas, the humidity will be high. There will also be some clouds, and I can't rule out a few showers.
However, the weather this weekend won't be all bad, either. It will be warm, and it won't rain most of the time, meaning there will be some sunshine. Sunday is the warmer and more humid of the two weekend days.
Since the humidity will be quite noticeable this weekend, showers could be heavy if they occur. A cold front will pass the area later Monday and Tuesday bringing a renewed opportunity for showers and eventually lowering the humidity once again.
This pattern keeps showers in the forecast every few days. The models show green areas (showers) passing the northeast Friday into Monday. There are gaps in the coverage, but the bottom line is we won't see a string of a week, for example, without rainfall.
You can follow my updates here and on Twitter @growingwisdom.
---
Wednesday: Sunshine and drier. Highs 70-75.
Wednesday Night: Clear and great for sleeping. Lows 48-52.
Thursday: Sunshine and pleasant. Highs 70-75.
Friday: Clouds, some showers. Highs 67-72.
Saturday: Early shower, then clouds may break. More humid. Highs in the mid-70s.
Sunday: Clouds, some breaks, humid with a shower or two. Highs 78-84.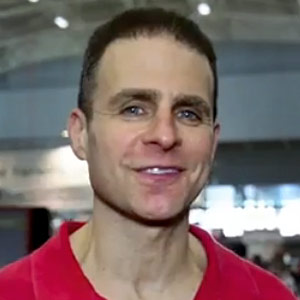 David Epstein Meteorologist
David Epstein is WBUR's meteorologist.