They're Shipping In: Boston Hosts More Than 50 Tall Ships
This article is more than 5 years old.
A majestic maritime gathering is bringing more than 50 grand sailing vessels from 14 countries into Boston Harbor.
Tall ships from Europe, South America and the U.S. are converging on the city as part of the Rendez-Vous 2017 Tall Ships Regatta, a trans-Atlantic race spanning the United Kingdom, Bermuda and other locations. Boston is the only U.S. port on the route. (Here's our Tall Ships guide.)
Organizers of Sail Boston promise Saturday's dramatic arrival will be a can't-miss spectacle. The city has hosted a number of tall ships in recent years, but hasn't seen a Grand Parade of Sail since 2000.
Officials in Massachusetts said law enforcement will be on high alert. The event has been given a special federal security designation typically reserved for national spectacles, like the Super Bowl, because of its size and complexity, but not for any specific threat.
With the U.S. Coast Guard's Eagle leading the way, the estimated 56 ships will parade in flotillas past Castle Island and the historic fort that guards the harbor's approach as they make their way up the main channel.
They'll then dock at various piers in Boston and remain open for public boarding until they depart for Quebec City, Canada, on June 22.
Here's a look at some of the stunning sailing vessels on display:
Alexander von Humboldt II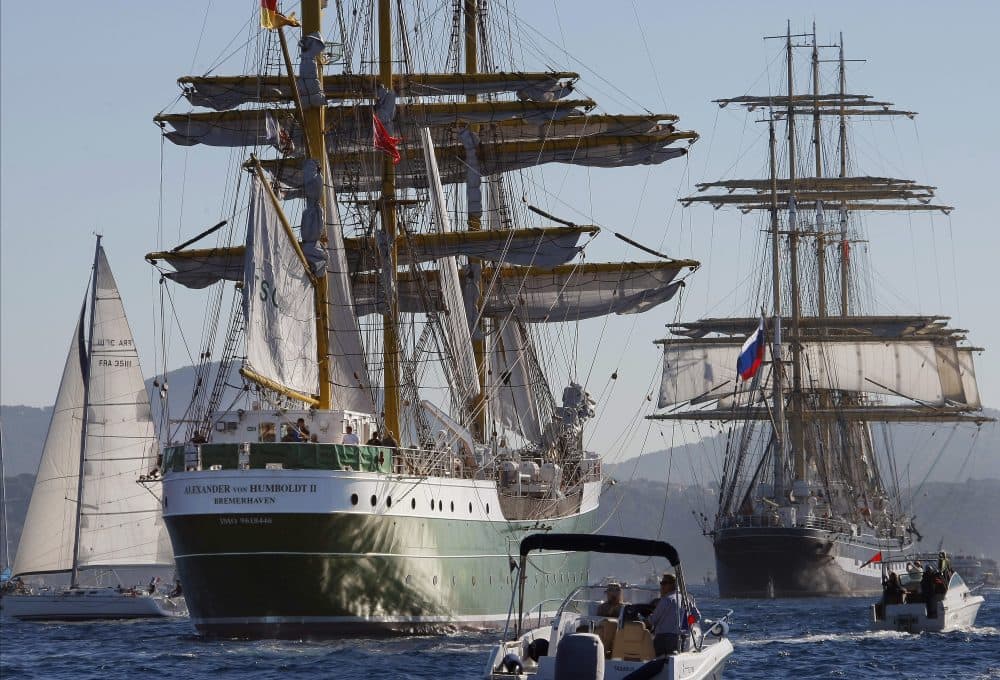 Hailing from Bremerhaven, Germany, this 213-foot-long (64-meter-long) square rig ship offers civilian sailing training. It was built in 2011 as the replacement for a ship originally built in 1906.
Eagle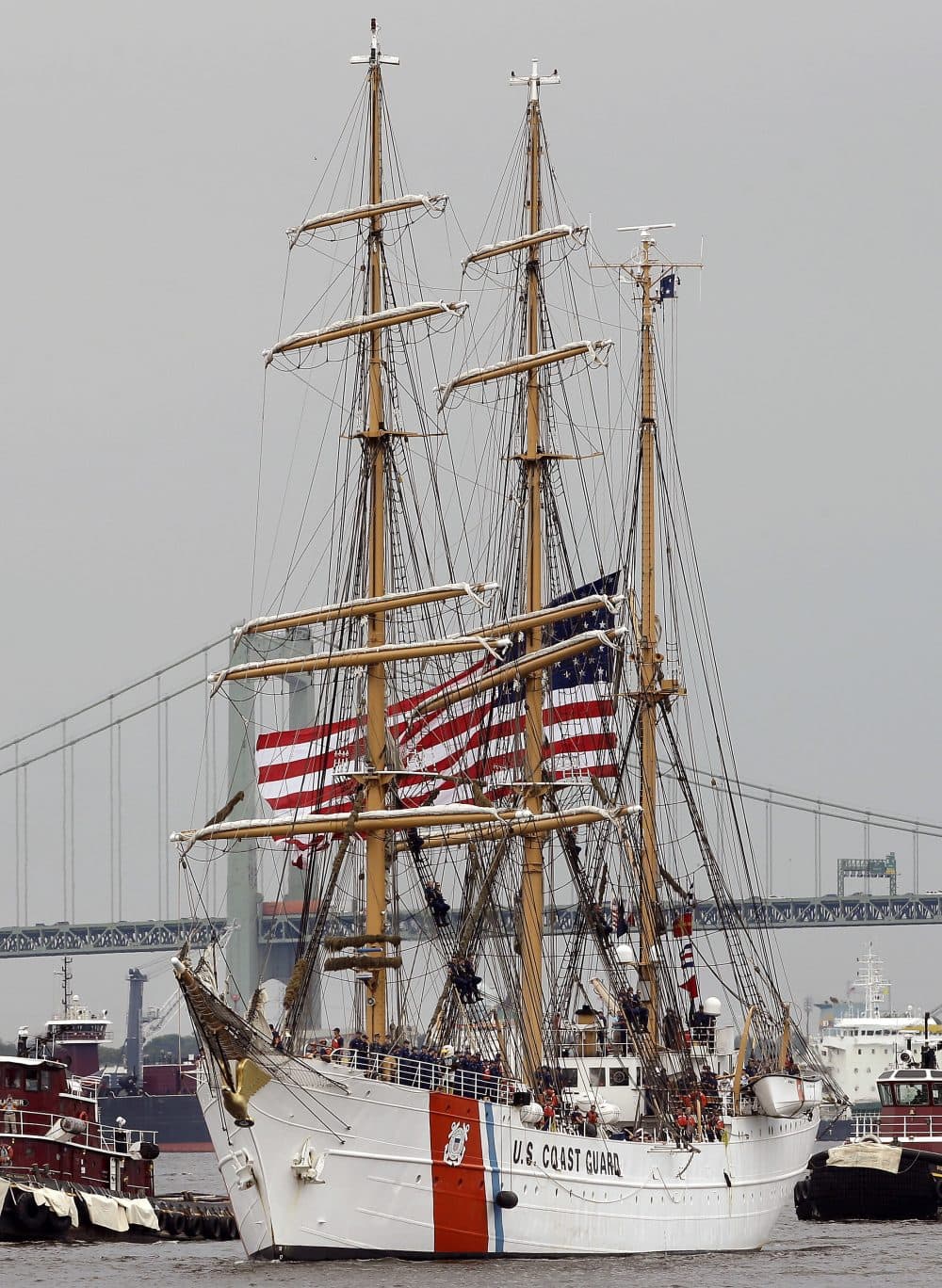 Originally built in 1936, the U.S. took this 295-foot-long (89-meter-long) tall ship as reparation from Germany following World War II. It's now owned by the Coast Guard and used for cadet and officer candidate training from its homeport in New London, Connecticut.
Esmeralda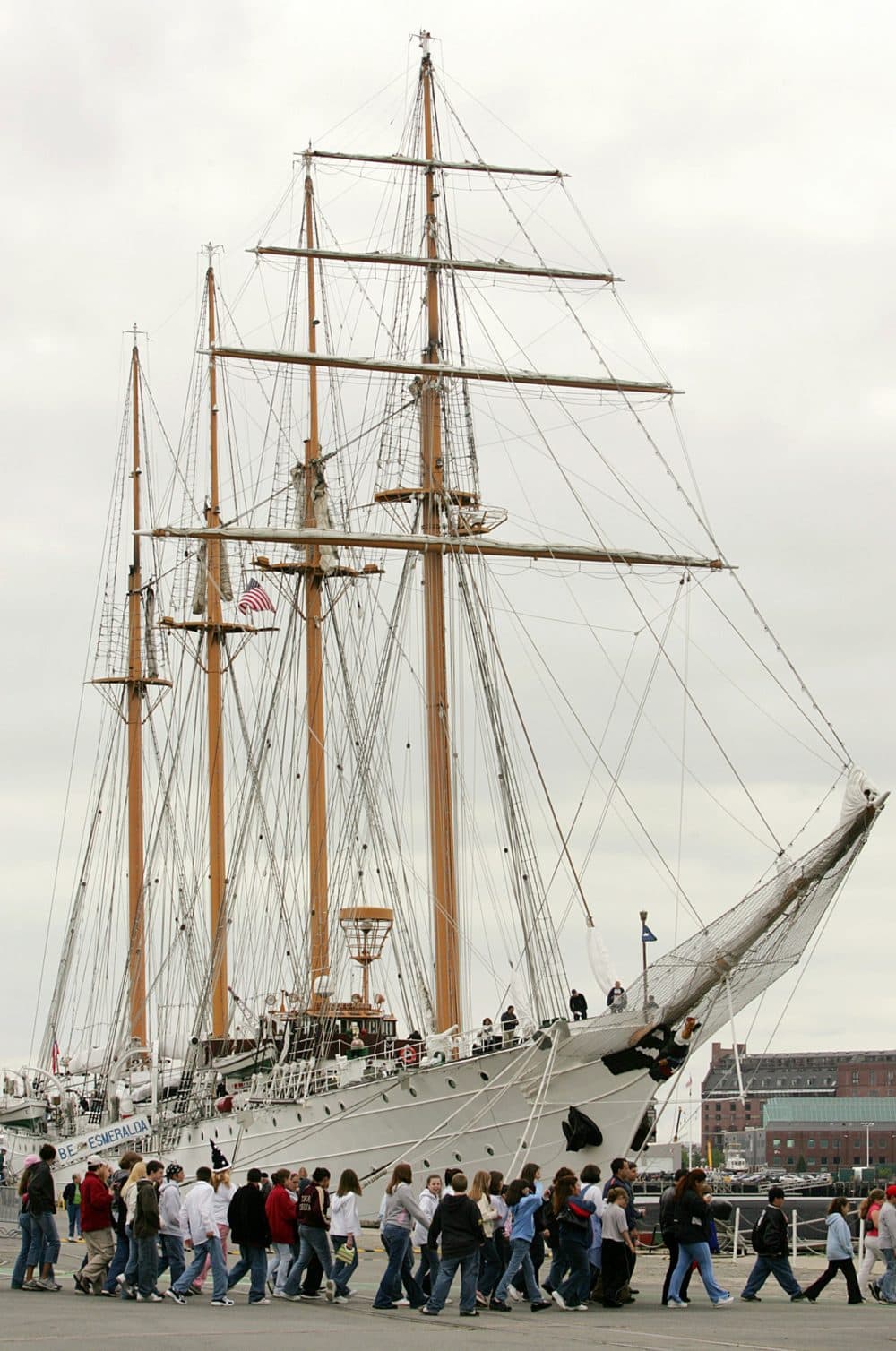 This 371-foot-long (113-meter-long) ship was built in 1953 and serves as a training vessel for the Chilean Navy. Based in Valparaiso, it was also notoriously used to detain and torture dissidents during dictator Augusto Pinochet's regime in the 1970s.
Europa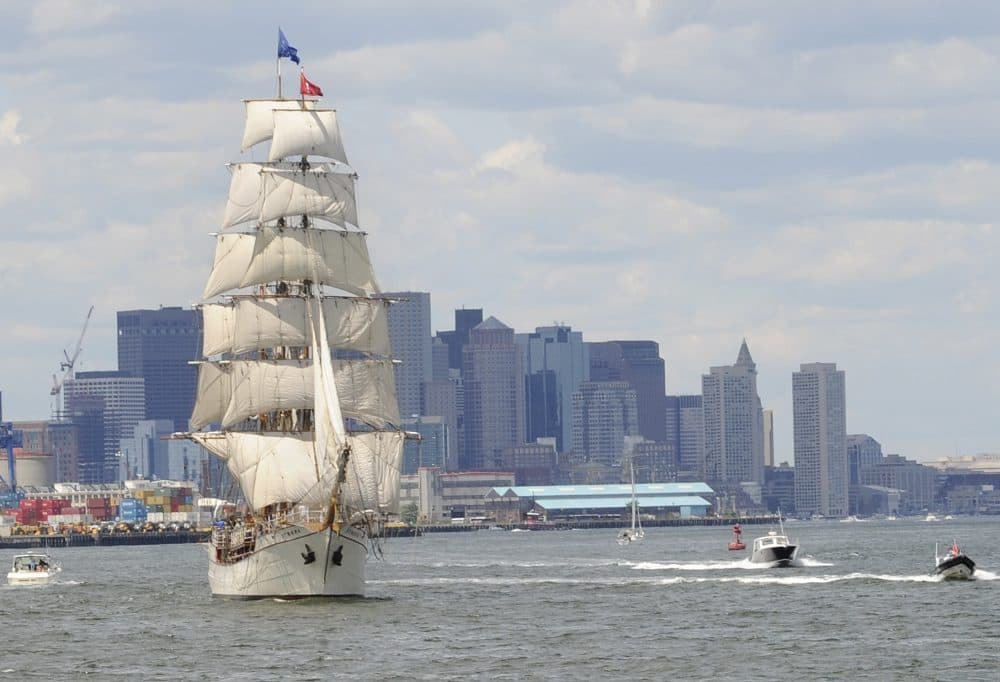 The oldest of the ships sailing into Boston, this 184-foot-long (56-meter-long) ship was originally built in 1911 to serve as a light ship on the Elbe River in Germany. It's since been overhauled and now serves as a civilian training vessel and calls Scheveningen in the Netherlands its homeport.
Oliver Hazard Perry
The newest of the ships sailing into Boston, this 200-foot (60-meter) full-rigged ship was built last year and hails from Newport, Rhode Island. The civilian training and educational vessel is named after a native Rhode Islander and famous naval commander during the War of 1812.
Picton Castle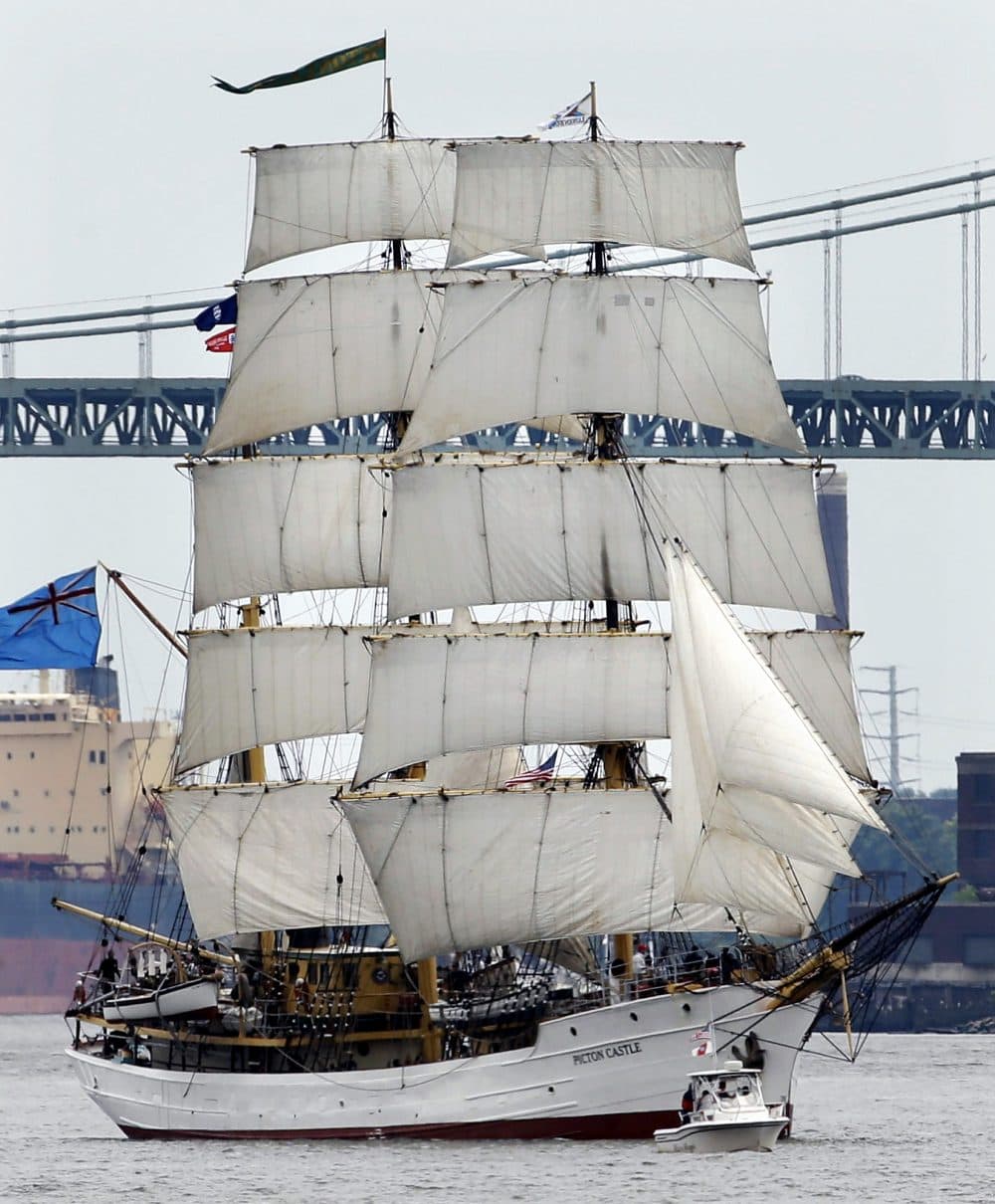 Registered in the Cook Islands, it provides civilian sailing training and delivers supplies to the South Pacific's far flung islands. The ship is also based in Lunenburg, Nova Scotia, measures 179 feet (54 meters) long and was built in 1928.
Unión
Considered the largest sailing vessel of its kind in Latin America, this 379-foot (115-meter) vessel is also the largest among the ships coming to Boston. It serves as a training ship for the Peruvian Navy and was built in 2015.