Bold Move: Celtics Trade No. 1 Overall Draft Pick To 76ers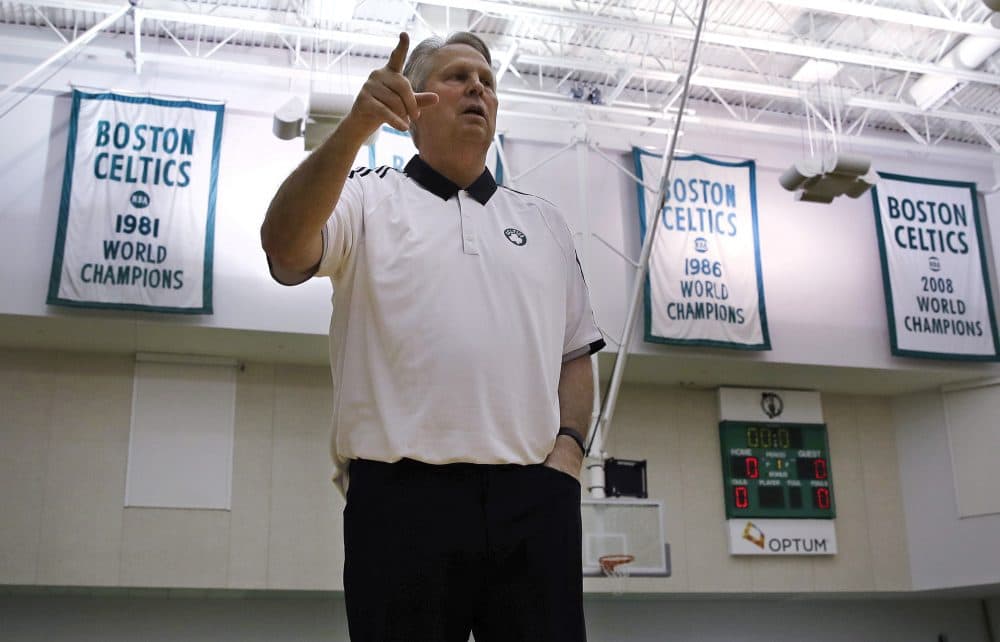 The Boston Celtics have traded the No. 1 pick in this week's NBA draft to the Philadelphia 76ers.
Boston will get the Sixers' pick, No. 3 overall, and another first-rounder in 2018 or 2019. The teams agreed to the deal over the weekend, hours after expected top pick Markelle Fultz worked out for the Sixers.
Philadelphia will select first for the second straight year. In 2016, the Sixers picked Ben Simmons, who didn't play at all during the season after breaking a bone in his foot.
The Celtics could be gearing up for more moves. After finishing with the No. 1 seed in the East this season, they are trying to package some of their picks for an established star that could help them close the gap on NBA finalists Cleveland and Golden State.
The deal was first reported by TheVertical.com.
With Isaiah Thomas and Al Horford, president of basketball operations Danny Ainge is looking to make a deal like the seven-for-one trade in 2007 that brought Kevin Garnett -- and an NBA-record 17th championship -- to Boston.
"We're thrilled to be able to select what we expect to be an impact player with the third pick in this year's very talented draft class, while also adding a highly valuable future asset as we continue to build towards Banner 18," Ainge said in a statement.
If Boston holds onto the pick, it would have seven first-rounders in the next three years.
The 76ers have a chance to add a point guard to the roster of big men they've assembled through their years of returning to the draft lottery. Fultz would join Jahlil Okafor, Joel Embiid and Simmons.
Fultz's rise to stardom has been rapid. In 2014, he was playing junior varsity basketball in high school in Upper Marlboro, Maryland.
The 6-foot-4 guard averaged 23.2 points, 5.7 rebounds and 5.9 assists in 25 games during his lone college season at Washington, excelling on a team that finished 9-22 and lost its final 13 games. Fultz led the Pac-12 in scoring and finished No. 6 among all Division I players, and was the top freshman scorer in the country.
Philadelphia went 28-54 this past season, after winning 19, 18 and 10 games respectively in the previous three seasons.
Barring any other changes before Thursday, the first four spots in this year's draft order would mirror the first-four from last year: Philadelphia at No. 1, the Los Angeles Lakers at No. 2, Boston at No. 3 and Phoenix at No. 4.