Forecast: Stunning Late June Day
02:17
Play
This article is more than 3 years old.
What a wonderful start to the summer season yesterday! Following the summer solstice, highs reached into the 80s with dry air and plenty of sunshine.
It was certainly comfortable last night. It was the kind of night when you can keep your windows open and enjoy the fresh air.
Today will be an ideal day: sunny, warm and dry. The humidity will continue to be in check with temperatures a few ticks above the 80-degree mark in Boston.
The Tall Ships will be leaving Boston throughout the day. So if you are down at the waterfront you might catch a glimpse of the ships making their departures while enjoying the lovely weather.
A warm front blows by the region Friday putting us in the warm sector for the day. Friday morning will feature some clouds and maybe a shower, too. Then, heat and humidity rule the afternoon. If we get a lot of sunshine some areas may nudge 90 degrees for a couple of hours, but most of us stay in the mid-
to upper 80s for the day.
A cold front passes Friday night and Saturday. This front may pull some of the leftover moisture from Tropical Storm Cindy along it, and that could enhance the rain shower for a few hours late Friday night and Saturday.
If the front keeps moving we will see improving weather Saturday, but those of you on Cape Cod will be the last to see things clear up. That might take until mid-afternoon or longer, depending on the speed of the front.
Sunday is the pick of the weekend, with low humidity and generally seasonable temperatures under partly to mostly sunny skies.
You can follow my updates here and on Twitter @growingwisdom.
---
Thursday: Mostly sunny and warm. Highs 78-83.
Thursday Night: Scattered showers possible by dawn. Muggy. Lows 63-68.
Friday: More clouds, some humidity. Highs in the mid-80s to near 90. Some showers possible.
Saturday: Partly sunny with a few showers possible mainly in the morning. Highs in the low to mid-80s.
Sunday: Mostly sunny. Highs in the lower 80s.
Monday: Partly sunny, quick thunderstorm. Highs around 80.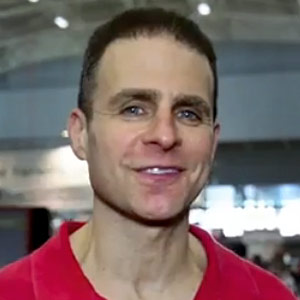 David Epstein Meteorologist
David Epstein is WBUR's meteorologist.