Forecast: Hot And Humid Friday, Some Weekend Showers
This article is more than 4 years old.
I hope you got a chance to enjoy at least some of the weather yesterday. It's not often we have a day with such clear skies, warm temperatures, light winds and low humidity. It truly was a top-10 kind of day.
Today isn't a top-10 day, but for those of you who love heat and humidity, it might be close. A warm front going by the area has ushered in the humidity and that will be with us for about 36 hours.
Today will also feature a chance of showers. It's not a bad day for the beach, however, as any showers would be brief and isolated, meaning most of us will stay dry. In spite of some clouds, highs this afternoon will reach well into the 80s and a 90-degree reading isn't out of the question.
Notice on the map below by 2 p.m many areas are nearing 90 degrees, and with the high humidity, it will be quite uncomfortable.
Overnight temperatures won't fall to comfortable levels, but rather lows will be in the upper 60s and lower 70s. This means most of the night is actually in the 70s.
Saturday features some showers in the morning from a front and some tropical moisture. The moisture may stay south and over Cape Cod and again leave much of the area from Boston north and west dry. This will be a close call. If you get rain, it will pour.
In the afternoon skies begin to clear, the humidity drops and this sets us up for a rather nice Sunday. The weather next week looks seasonable with just a chance of showers, but no rainy days.
You can follow my updates here and on Twitter @growingwisdom.
---
Friday: More clouds, high humidity. Highs in the mid-80s to near 90. Some showers possible, but generally no rain.
Friday Night: Scattered showers maybe a thunderstorm. Mainly south. Lows 68-74.
Saturday: Becoming partly sunny with a few showers possible mainly in the morning and mainly south of Boston. Highs in the low to mid-80s.
Sunday: Mostly sunny. Highs in the lower 80s.
Monday: Partly sunny, quick thunderstorm. Highs around 80.
Tuesday: Partly sunny. Highs in the upper 70s.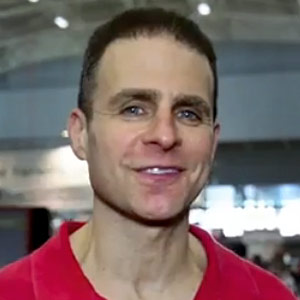 David Epstein Meteorologist
David Epstein is WBUR's meteorologist.